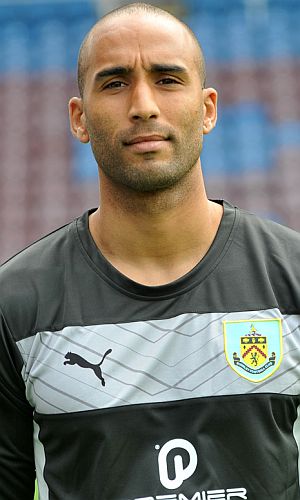 Lee Grant own goal gave Leicester a win at Derby
It's a good start for the East Midlands side who are still to concede a goal. Having beaten Huddersfield and Blackburn, both by 1-0 scorelines, they found the net three times on Saturday as they inflicted a second successive defeat on Bolton who were one of the pre-season favourites.
There are so many ex-Clarets involved in the Championship this season, and former managers of course, that I do tend to look and see how some of them are fairing with their new clubs.
In terms of the players; neither Charlie Austin nor Martin Paterson have scored for their new clubs yet. Charlie played the full ninety minutes for QPR who just about managed to win against Ipswich with a late goal from Tom Hitchcock and Huddersfield were also 1-0 winners, their victory coming at Millwall, but the scorer was James Vaughan.
No goals for Austin or Paterson yet, although I suspect we won't have to wait too much longer, but one ex-Claret did find the net on Saturday, providing Leicester with a 1-0 win at Derby. When I was told the only goal was scored by an ex-Claret I wrongly assumed David Nugent had got his first of the season but it was not the case, it was Lee Grant.
It was a bit unfortunate. A Derby defender cleared off the line but hit the ball straight at his goalkeeper from whom it bounced into the empty net. I'm not sure whether Grant has scored an own goal before in his career but he certainly didn't manage that in three years at Burnley.
Referring back to Huddersfield's win; Paterson played the first 56 minutes before being replaced by Sean Scannell and three minutes later Lee Martin came on for Richard Chaplow in the Millwall team.
It's not been a good start for Chappy and Millwall. They are the only team without a point. There are four teams with just one point. They are Barnsley, Charlton, Sheffield Wednesday and do I need to confirm the fourth?
Blackburn ensured they would still be on one point on Friday night when they went down to a 2-0 defeat at Doncaster.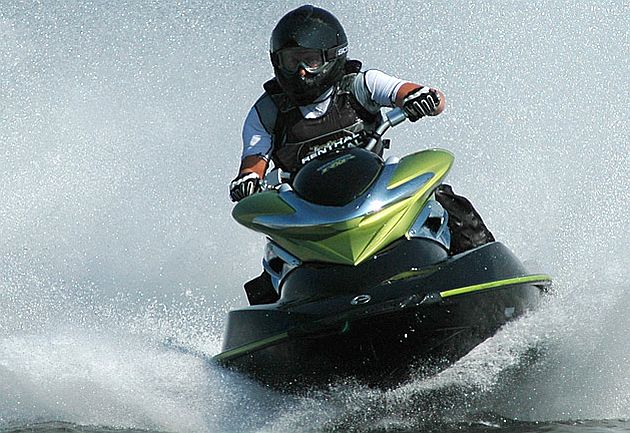 This moved Blackburn to Friday night
How many of you know why it was played on the Friday? I'd no idea at all; it certainly wasn't being televised. I was told it was because of racing at Doncaster but that was ruled out with none on. The answer was that the European Jet Ski Championship were being held in Doncaster over the weekend and that forced the moving of the game.
Back to those who have worn claret and blue. Wade Elliott played the full game for Birmingham in their home defeat against Brighton but Chris McCann didn't get a kick for Wigan; he was an unused substitute in their defeat at Bournemouth.
Now this was the game. To most people it was Bournemouth v Wigan but to us it was Howe v Coyle. I was asked before kick off on Saturday what result I'd like and, it surely goes without saying, I would always prefer a Howe win to a Coyle win.
They got it but the fun was created with Callum McManaman's red card for a foul on Brett Pitman just three minutes and one second after coming on as a substitute. Not quite Ade Akinbiyi but not too far out.
Howe said after the game, in his quiet considered way, that it was high and he thought it was a red. Coyle, however, went into a rant, accusing Bournemouth players of getting his player sent off for what was a clean tackle that saw McManaman play the ball.
"Some of the refereeing decisions were beyond belief and didn't help our cause," Coyle said after the game. He threatened they would appeal against the red card decision from Graham Scott but as yet nothing has been confirmed.
The results and stats from the weekend are below along with the leading goalscorers, each club's red and yellow card count, the highest and lowest attendances so far and this week's fixtures which includes Doncaster's game at Wigan which was postponed last weekend because of the Community Shield.
The Results
Friday 16th August

DONCASTER 2 BLACKBURN 0

Saturday 17th August

BARNSLEY 2 CHARLTON 2

MIDDLESBROUGH 1 BLACKPOOL 1

BIRMINGHAM 0 BRIGHTON 1

MILLWALL 0 HUDDERSFIELD 1

BOURNEMOUTH 1 WIGAN 0

NOTTINGHAM FOREST 3 BOLTON 0

BURNLEY 2 YEOVIL 0

QPR 1 IPSWICH 0

DERBY 0 LEICESTER 1

READING 3 WATFORD 3

LEEDS 1 SHEFFIELD WEDNESDAY 1
The Stats

Biggest Win

NOTTINGHAM FOREST 3-0 v BOLTON (home)

Total Goals Scored

26 (16 home - 10 away)

Player Scoring Most Goals
2

JEM KARACAN (READING) v WATFORD
CHRIS O'GRADY (BARNSLEY) v CHARLTON

Highest Attendance

23,766 - LEEDS v SHEFFIELD WEDNESDAY

Lowest Attendance

8,707 - DONCASTER v BLACKBURN

Total Yellow Cards

40

Total Red Cards

2

Most Cards in a Game

BOURNEMOUTH v WIGAN (6Y 1R) Ref: GRAHAM SCOTT
Leading Goalscorers (League Only)

5

TROY DEENEY (WATFORD) - includes 2 penalties

4

LEWIS GRABBAN (BOURNEMOUTH)

2

GABRIELE ANGELLA (WATFORD)
DANNY INGS (BURNLEY)
JEM KARACAN (READING)
HENRI LANSBURY (NOTTINGHAM FOREST)
ADAM LE FONDRO (READING)
CHRIS MARTIN (DERBY)
ROSS McCORMACK (LEEDS)
CHRIS O'GRADY (BARNSLEY)
DARREN PRATLEY (BOLTON)
JOSE ULLOA (BRIGHTON ALBION)
JAMES VAUGHAN (HUDDERSFIELD)
SAM VOKES (BURNLEY)
Hat Tricks
Date

Player & Game

10/08/13

3: TROY DEENEY - WATFORD v BOURNEMOUTH (home)
Disciplinary Record (League and Cup)

Club

Y

R

Y

R

Club

Y

R

Y

R

League

Total

League

Total

BARNSLEY

2

1

2

1

IPSWICH

4

0

5

0

BIRMINGHAM

10

0

13

0

LEEDS

4

0

5

0

BLACKBURN

6

0

8

1

LEICESTER

5

0

5

0

BLACKPOOL

5

0

6

0

MIDDLESBROUGH

3

0

3

0

BOLTON

7

1

7

1

MILLWALL

4

0

4

0

BOURNEMOUTH

6

0

8

0

NOTTINGHAM FOREST

4

0

4

0

BRIGHTON

6

0

7

1

QPR

2

0

2

0

BURNLEY

6

0

7

0

READING

5

0

5

0

CHARLTON

2

1

4

1

SHEFFIELD WEDNESDAY

7

0

0

1

DERBY

7

0

9

0

WATFORD

5

0

7

0

DONCASTER

3

0

3

0

WIGAN

3

1

5

1

HUDDERSFIELD

4

0

5

0

YEOVIL

6

0

10

0
Highest and Lowest Attendances

Highest

Lowest

Att

Fixture

Att

Fixture

33,432

LEEDS v BRIGHTON (03/08)

8,707

DONCASTER v BLACKBURN (16/08)

26,238

BRIGHTON v DERBY (10/08)

8,717

YEOVIL v BIRMINGHAM (10/08)

25,535

NOTTM FOREST v HUDDERSFIELD (03/08)

9,002

DONCASTER v BLACKPOOL (03/08)

23,766

LEEDS v SHEFFIELD WEDNESDAY (17/08)

9,097

BOURNEMOUTH v WIGAN (17/08)

23,437

DERBY v LEICESTER (17/08)

9,503

MILLWALL v HUDDERSFIELD (17/08)

22,725

LEICESTER v LEEDS (11/08)

9,554

BARNSLEY v CHARLTON (17/08)

22,306

NOTTINGHAM FOREST v BOLTON (17/08)

10,085

BURNLEY v YEOVIL (17/08)

22,282

SHEFFIELD WEDS v BURNLEY (10/08)

10,108

BOURNEMOUTH v CHARLTON (03/08)

21,188

DERBY v BLACKBURN (04/08)

12,404

MILLWALL v YEOVIL (03/18)

20,875

READING v WATFORD (17/08)

12,919

BURNLEY v BOLTON (03/08)
The Next Fixtures
Tuesday 20th August

WIGAN v DONCASTER

Saturday 24th August

BLACKBURN v BARNSLEY

HUDDERSFIELD v BOURNEMOUTH

BLACKPOOL v READING

IPSWICH v LEEDS

BOLTON v QPR (12:15)

LEICESTER v BIRMINGHAM

BRIGHTON v BURNLEY

SHEFFIELD WEDNESDAY v MILLWALL

CHARLTON v DONCASTER

YEOVIL v DERBY

Sunday 25th August

WATFORD v NOTTINGHAM FOREST (13:15)

WIGAN v MIDDLESBROUGH