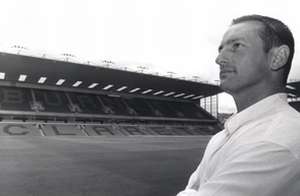 Vince Overson - set to oversee all youth development at Turf Moor

This is a move forward for our club and although Vince will take over from Jimmy Robson who retired as Centre of Excellence Director his role will see him oversee all the football played from the under-9s to the under-19s level.



Vince, who is a UEFA 'A' licence coach will also be involved in hands on coaching and the intention is for the club to introduce a Youth Academy ultimately. He's been involved with the Centre of Excellence for some time as a coach and has also been working with the Community Programme as a Regional Manager.



Vince said today, "I'm very proud to have got this position at Burnley Football Club. It is a step up in coaching for me and a higher standard of coaching too, I cannot wait to get started.



"I will be working with the youth team right through to the under 9s team, liaising with the various coaches of all the teams at the Centre of Excellence and helping the progress and development of the club's younger players.



"I will also be overseeing the recruitment of younger players and striving to see improvement in the players and in the coaching, whilst reporting to the management on the progress. Ideally we want Academy status and that is the standard that we are aiming for in the long term at Burnley."



This a fantastic step forward for our club, I really do believe they have made the right choice in Vince, who is a proven coach and is committed to both youth development and to Burnley Football Club.



Best of luck in the new job Big Vince.