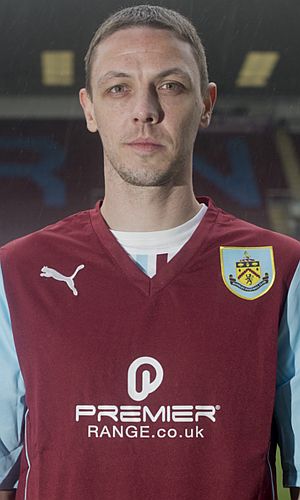 The experienced Baird, it could be said, came to Burnley's rescue as last season was heading towards its conclusion. Kieran Trippier had sustained a hamstring injury in the home win against Leeds and manager Sean Dyche and his team knew he would be ruled out of the next game at Charlton and potentially even more games.
Dyche moved for Baird who had started the season at Reading but had found himself without a club when the cash strapped Royals couldn't afford to offer him a deal beyond January. That meant we could sign him on a permanent deal which we did to cover the remainder of the season.
He started the next five games for us until Trippier recovered to reclaim his place for the home game against Middlesbrough. Baird then dropped to the bench but made two substitute appearances as the Clarets marched onto secure promotion to the top flight.
It was never very clear what our intentions were at the end of the season. The club strangely reported that he'd returned to his parent club, a parent club he didn't have, and he was not listed as one of the players at the end of his contract who we were looking to retain.
However, Dyche confirmed he would like Baird to sign for us again but said he had good family issues which is due to the fact that he and his family are based in the south east of the country where he has spent much of his career.
It wasn't a major surprise to hear he wouldn't be returning, but his family situation, coupled with the fact that he wouldn't be first choice right-back, always suggested he would look elsewhere.
It all went quiet until reports yesterday that he was having a medical at West Brom and they, today, have confirmed that he has signed for them.