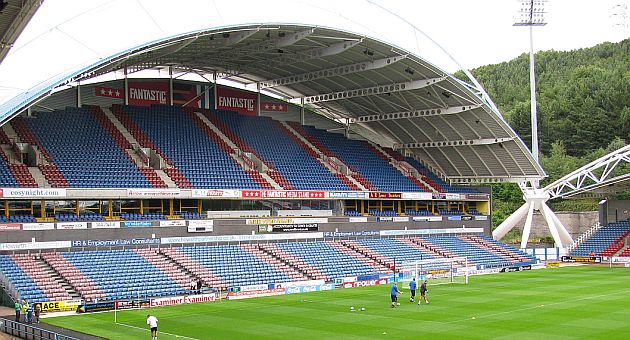 A drab match hardly surprisingly ended 0-0 and things didn't improve too much with six of the first eight penalties missed in the shoot out. Then they both found the way to the net with the next thirteen penalties all scored before Steve Simonsen, the last of the players to take one, missed the target to hand promotion to Huddersfield.
It will be our first visit to Huddersfield for a competitive game since a Dimi Papadopoulos goal gave us a 1-0 extra time win in the League Cup in 2002/03 and our first league game there since October 2000 when Andy Payton scored the only goal of the game.
Next season's Championship now comprises: Barnsley, Birmingham City, Blackburn Rovers, Blackpool, Bolton Wanderers, Brighton & Hove Albion, Bristol City, Burnley, Cardiff City, Charlton Athletic, Crystal Palace, Derby County, Huddersfield Town, Hull City, Ipswich Town, Leeds United, Leicester City, Middlesbrough, Millwall, Nottingham Forest, Peterborough United, Sheffield Wednesday, Watford, Wolverhampton Wanderers.