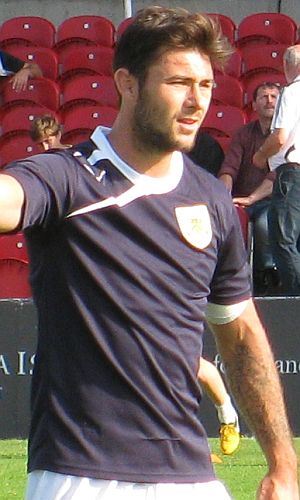 He was Eddie Howe's first signing in January 2011 and his goalscoring record over the past two seasons more than speaks for itself. However, it was clear that Austin wanted to move and, after the disappointment of his move to Hull breaking down, he's clinched a transfer to promotion favourites QPR.
I believe there was very little Burnley Football Club could do to prevent this. We've offered him a new contract, one that would have seen him earn a big rise, but I understand the offer he's received from QPR has simply blown us out of the water with the sort of figures it would be absolutely ridiculous for us to contemplate.
Chief Exec Lee Hoos summed it up when he said: "We worked very hard to keep Charlie at Burnley and we are sorry to see him go. However, we were unable to compete with the package on offer from Queens Park Rangers, a club in receipt of the largest parachute payments in history and able to offer what are effectively Premier League wages in the Championship.
"Charlie has been the subject of a lot of attention from a lot of clubs, but has handled himself in an extremely professional manner in his dealings with us, in what has been a difficult time for both him and the club.
"While we very disappointed and sorry to see him go, this will create an opportunity for another player. Our priority now is to focus on making a strong start to the season.
"Longer term, we will continue to build the club in a prudent and responsible manner in compliance with Financial Fair Play Rules."
A total of 41 goals in 82 league appearances for Burnley. That highlights the contribution Austin has made for us. He'll take some replacing but we always knew this day would come. I can do no more than wish him all the best as we strive to find ourselves another goalscorer.