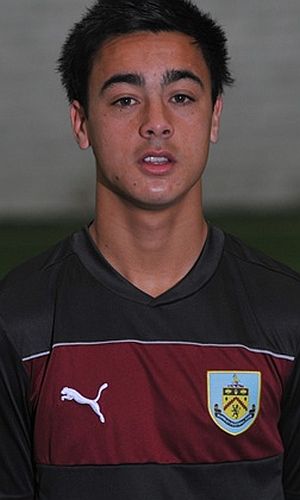 It's was last season that Archie became the first Burnley player to win the award, winning it because of his willingness to give up his own time to help and support others. He won his award for November 2011 and was presented with it by chairman Barry Kilby at last season's Boxing Day game against Doncaster.
Now, Cameron has repeated the achievement and won it for December 2012. The award reflects his educational achievements and commitment to the apprenticeship programme.
Burnley's academy manager Jason Blake said: "It's great news for Cameron and very well deserved. We are talking about a player who has had regular first team involvement in training, who has travelled with the team recently and played for his country in the Olympic Games in the summer.
"After having no break he came back for the season a little bit later than the rest but despite doing all these things has managed to maintain his education programme and has been doing additional sessions to his college programme, which does him massive credit.
"With all the additional things he has been doing, to maintain his devotion to his education, as well as kicking on on the pitch, is a great example to all the players in the academy that no matter what stage they are at they invest time off the pitch to protect their futures."
Cameron has won the December award and will receive a trophy and a certificate, along with a set of Nike sportswear.