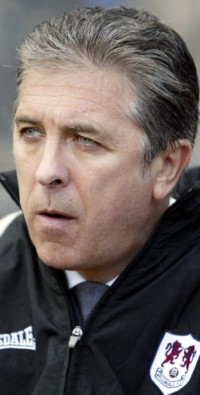 Colin Lee - no longer at Millwall

Just four days before Christmas the latest in the line of chairmen Peter de Savary revealed new long term plans for the club on the playing side although somewhat strangely the manager appointed that day, David Tuttle, was only given the job on a short term basis.



But the main part of the change was that Colin Lee was moving from his role as manager to that of Director of Football, Lee was to be the main man as far as the long term strategy of the club.



It was heartening to see and so we knew there would not be any more news from the Den in the foreseeable future. Or so we though.



Just a month after being given the long term strategic role of shaping the football future at Millwall, Colin Lee has now left the club with immediate effect with De Savary (whose hearing we are told is excellent) saying: "Colin Lee has now parted company with the club. We would like to thank him for his endeavours on behalf of Millwall Football Club and wish him every success for the future."



There's been more forward planning though and Tuttle has been given the go ahead for a longer stay as manager – he's now been given the remaining sixteen games of the season.



And we think we have problems.