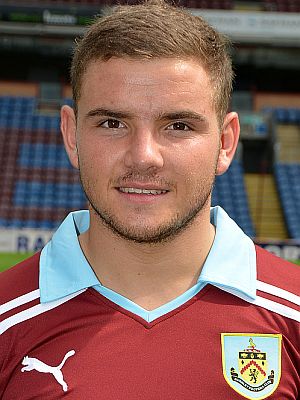 Alex, who played virtually the whole game against Plymouth on Tuesday, spent the second half of last season with them, helping them to an unlikely survival story in League Two after relegation to the non-league looked virtually certain.
Plymouth manager Carl Fletcher confirmed this week that he'd tried to sign him in the summer. He had some good things to say about him, and today he's agreed a loan deal with his mate Eddie Howe to take MacDonald on loan until 6th October.
Alex said on arriving at Plymouth. "It's been a whirlwind few days, but I'm happy it's done and I'm back down here. I'm looking forward to getting back on the pitch here.
"I was having a good laugh with the lads on the pitch on Tuesday, but I didn't see it as playing against my old mates. I was just doing my job for Burnley."
He added: "I'm here to help out, and, however long I stay, I hope I'll be a success again. Last year was good. I enjoyed my time down here. It's a lovely place and a great club with great fans and a good manager."