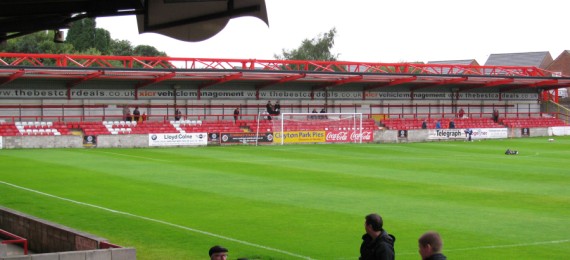 We should have been travelling to the Crown Ground this coming Wednesday, not tonight, for what would have been our first team's first pre-season game, but it was called off last Tuesday when Accrington realised the work being carried out on the pitch would not be completed in time.
The game was to have been a testimonial for Jimmy Bell who was assistant to John Coleman at Accrington until they both moved to Rochdale last season. A testimonial for Coleman against Rochdale has also been postponed.
Accrington did confirm that discussions were being held regarding a new date for the game.
Media sources, including the BBC and Sky, think it is still going ahead and think it is tonight. As it happens, Accrington do play tonight, they travel to Marine for their second pre-season game. Burnley visit Barrow on Thursday for a development squad game and the first game for our first team remains the one at Altrincham this coming Saturday.