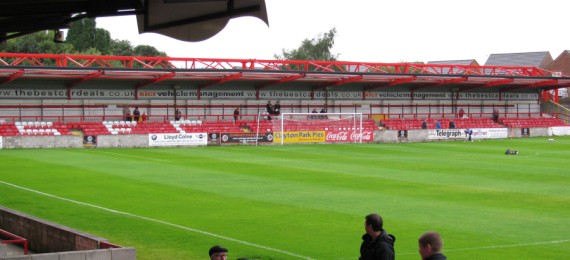 The pitch at the Crown Ground, much improved last season, is undergoing some remedial work but, due to the poor recent weather, is not going to be ready in time for the game which should have been on Wednesday 18th July.
Although the game was a testimonial for former assistant manager Jimmy Bell, who is now at Rochdale, there is no new date for the game.
The game was due to be the first friendly for the first team squad but that is now going to be the game at Altrincham on Saturday 21st July.
Prior to that, the development squad have games at Mossley (Sat 14th July) and Barrow (Thursday 19th July).