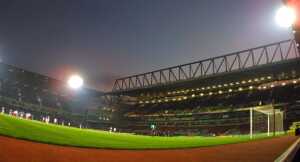 Clarets will return to the Boleyn Ground next season
Despite Trevor Brooking's efforts over the last few weeks he was unable to provide the miracle that would repair the Roeder damage at West Ham and next season they will be playing outside the Premiership for the first time since 1993.
For many Burnley fans it will be a first visit to see the Clarets at the Boleyn Ground. In fact it almost 23 years since our last visit, that coming in the 2nd Round of the League Cup in September 1980 and a 4-0 defeat to follow the 2-0 reverse in the home leg a week earlier.
A year earlier we were there for a league game and were beaten 2-1 with the goal coming from Derek Scott. We were relegated at the end of that season and since have always been at least one division, and sometimes three divisions, below the Hammers.
For the record our last win there was early in the 1973/74 when a Colin Waldron goal won it for us 1-0. This was our fourth away win in five having returned to the First Division after winning the Second Division Championship.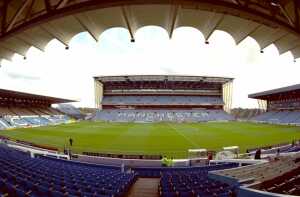 but we have played our last ever game at Maine Road
But as we look forward to a return to the Boleyn Ground there is one ground we have now paid our last ever visit to and that is Maine Road, home of Manchester City. Yesterday saw them play their last ever game there before moving to the City of Manchester Stadium.
For younger Clarets games against City have been something of a torment. We have conceded five goals there in each of our last two visits although in 1998 we did collect a point in a 2-2 draw with Andy Cooke and Andy Payton scoring our goals.
But it hasn't always been like that and our last win there saw us pick up a trophy. In 1973 we won the Charity Shield there 1-0 with Colin Waldron the scorer again as Burnley used a new free kick routine for the first time.
That wasn't the greatest triumph though because it was at Maine Road in 1960 that we clinched the Football League Championship trophy for the second and last time.
For the thousands of Burnley fans there that night it will have been a sad moment to see the ground closing its doors for the last time. Or was it? One supporter I know who was there on that wonderful night turned to me at the end of our last visit there and said, "That's the last time I will ever come here."
Scunthorpe were the club to lead the way with new stadia when they opened their Glanford Park ground for the 1988/89 season. Next season will see 20 of the 92 clubs playing in stadia 15 years old or less at new at new venues.