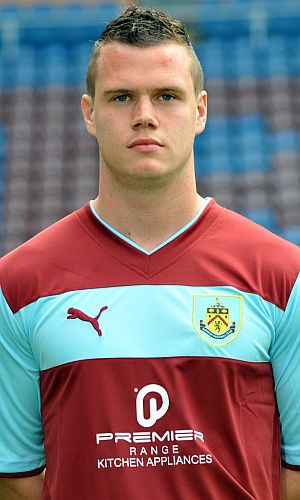 It's three years since Long arrived at Turf Moor, just weeks after he was heralded by then manager Owen Coyle who told shareholders that he was coming in to go straight into the first team.
By the time Long arrived, Coyle already had his suitcases packed for Horwich and, instead of the first team, he found himself playing in the reserves.
In October 2010, in what was his first full season at Turf Moor, Brian Laws got him out on loan to Accrington and there had been yet another managerial change when he returned. This time the new boss was Eddie Howe. He got him straight back out to Accrington for the remainder of the season and then, last season, loaned him to Accrington for a third time before loaning him to Rochdale.
Long was on his way out again this season, this time to Portsmouth as Howe did his bit to help out his old club, and once again he found we'd changed manager when he returned.
This time, however, things have looked up. He got a first team debut in the home game against Watford in December but, with Michael Duff able to return, played just the once. He was injured himself when Duff dropped out last month but won a place at the expense of David Edgar a week last Tuesday and has played the last three games.
Sean Dyche singled him out for praise in what his best game yet at Brighton and today the club confirmed that he had signed a new deal. That original deal, given to him by Coyle, was coming to an end in the summer but he's signed a new deal for a further two years plus the option of a third year.
Now aged 22, he said: "I'm delighted to have signed. I have enjoyed my time here and particularly since I have managed to get into the team in recent weeks.
"I had a lot to learn when I came but I have benefitted from all the loan moves I have had and it's been great to have had the chance now to play for Burnley. It's what I wanted. I just plan to keep doing the best I can and I am looking forward to the future here now.
"From a personal point of view I am delighted to be in the team and playing games, but we are not picking up results so it is disappointing. I think, bar the Huddersfield game the other night, we have played well and if we play like we did against Middlesbrough and Brighton we will start picking up points again."
Long becomes the second player to sign a new contract recently following on from Ross Wallace who has also committed himself to two further years at Burnley.