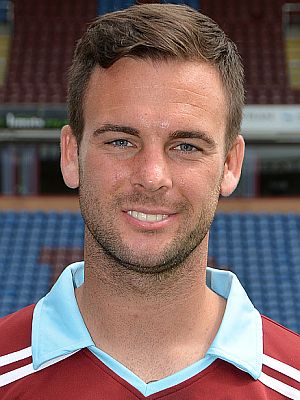 Fox left Burnley for Southampton in August 2011 and it is from there that he's moved to Forest. He will be on loan with our Championship rivals until the end of the season after which he will sign permanently on an already agreed three year contract.
He was with Burnley for just a season and a half after becoming Brian Laws' second signing as Burnley manager in January 2010. He became a regular in the left back position for the remainder of that season and was first choice in 2010/11 season.
He started the 2011/12 season in the first team but was suddenly sold to Southampton just a few days into the season with Brian Easton taking his position for much of the remainder of 2011/12.
After playing just 69 times for Southampton he's now moved to Forest and said today: "I'm delighted to be here. I can't wait to join in with training tomorrow and hopefully I'll be involved in Sunday's match.
"Nottingham Forest is a massive club with so much history. It's a proper football club with proper fans and I wanted to be part of that.
"I always loved playing at the City Ground because it reminds me of Liverpool and Everton's grounds with an amazing atmosphere.
"There are big expectations at the club and that means I've got to come in and hit the ground running. I've played the majority of my football in the Championship and it is a league I know really well, so I'm hoping to make a big impact."