Claretcharlie is pool winner
Feature by Tony Scholes
Updated Sunday, 6th September 2009
The second Clarets Mad Pool competition, held today at the White Hart in Burnley, was won by the message board's Claretcharlie who beat DMP in the final to take the second Clarets Mad Pool title.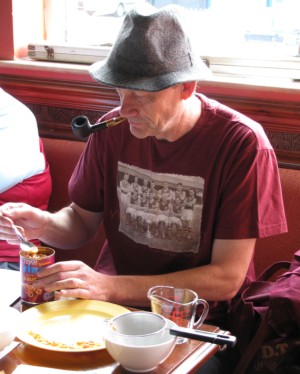 The spaghetti hoop and sausage counting about to get underway
It all got underway just after 11:30 this morning with the draw proving as tense as the FA Cup third round draw, although rather than footballer stars of the past it looked as though Big Dave48 and Mahon18 were making the draw.
They did themselves no favours and both went out early in the competition, in BigDave's case the bookies getting it very much right with his long odds to lift the trophy.
All in all it was another successful day that raised almost £300 for the Clarets Mad Youth Foundation and as well as the pool there was a raffle, a penalty competition for the pool players and even a competition to guess how many whole spaghetti hoops and sausages could be found in a tin of such, courtesy of 1959_60 who did the painstaking counting.
Well done to Claretcharlie, the winner (pool that is), and all those who took part. There is a big well done also to 1fatclaret, what_no_pies and tomturner1993 who had organised the event, along with the licensee and staff at the White Hart for again making us so very welcome. We can now look forward to the next one early next year.
It takes the money raised by the Youth Foundation to over £33,500 since its launch in March 2006.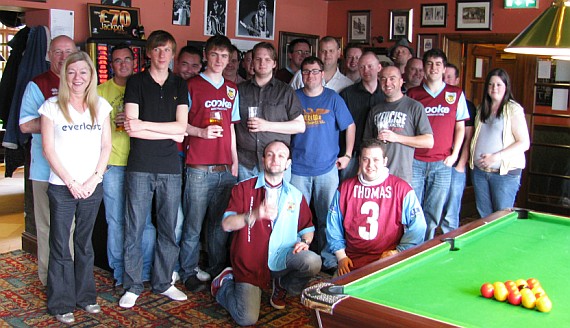 The competitors ahead of the pool competition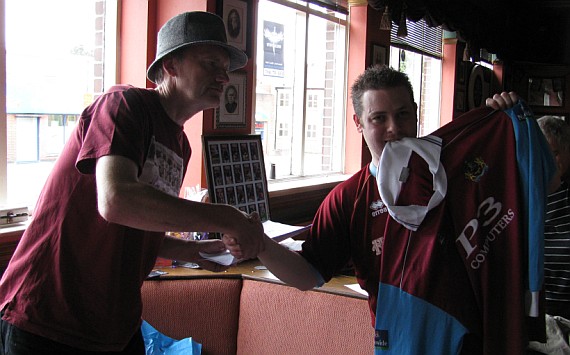 The presentation from 1959_60 to the winner of the spaghetti hoops count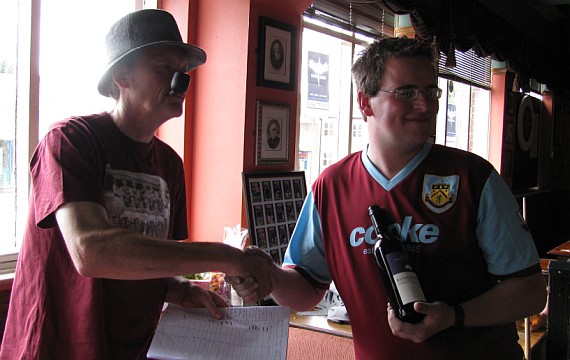 and the winner of the sausage count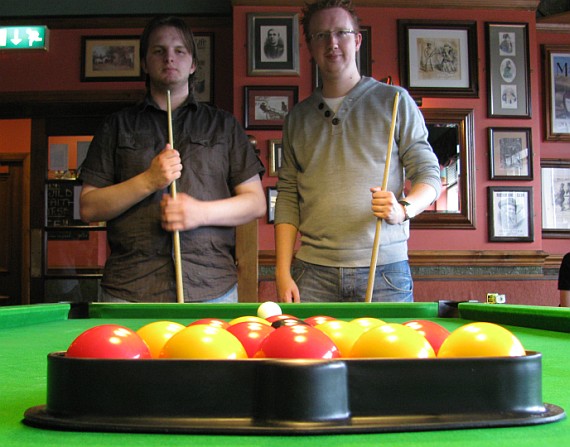 Claretcharlie (left) and DMP ahead of the pool final
Interact with us
Sponsored links