Thirty two hardy souls set off in the luxury of the Burnley team coach for the two day break in Belfast. After two stops one at Tebay Service Station for breakfast and then at Castle Douglas for liquid refreshments, we arrived at Stranraer for our ferry crossing to Belfast.
One hour and fifty minutes later - and after travelling at thirty five knots - we docked and had a fifteen minute drive to the hotel - the five star "Europa" in the centre of Belfast. Now, they tell us it is the most bombed hotel in the world! Enjoy! And with that we certainly did.
After a short trip we arrived at Glentoran's ground where we were met with a most hearty welcome. The presence of Jimmy McIlroy and Billy Bingham was greeted with great applause from both sets of supporters. The game a five goal "thriller" was over and we left the stand thinking we were lucky not to be hit by one of the several aeroplanes landing at the city's airport.
Back in the city we availed ourselves of the friendly hospitality afforded to us by the locals as well as the good humoured atmosphere provided by the many travelling Burnley fans.
Tuesday was sightseeing day - an open top bus tour and a stroll around the city, followed by lunch before the sail back to Scotland and the journey home. Again, our thanks must go to Joyce and Stefan for another wonderful trip that was enjoyed by all that travelled.
Here's looking forward to London.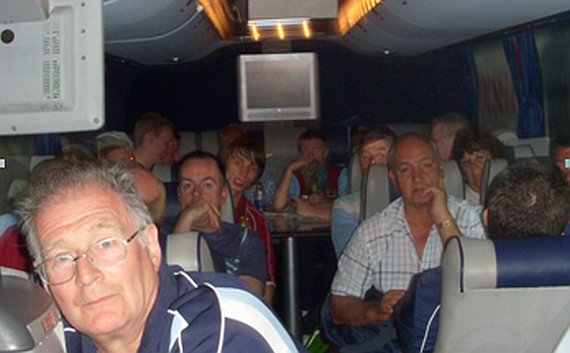 On board the team coach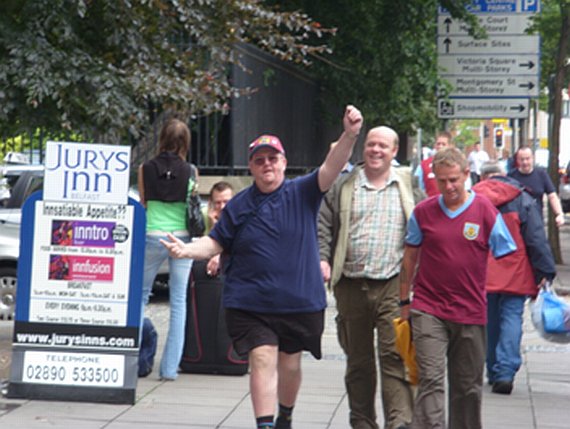 Big Dave's Irish Jig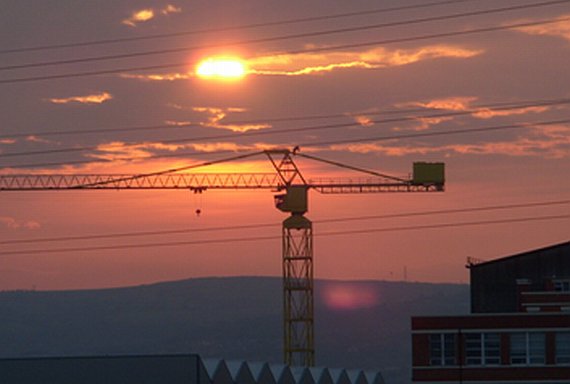 Sunset over Harland and Wolff