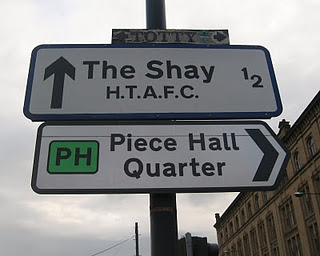 It's proved to be one of the most popular of meetings previously and has always been very well attended. It wasn't on the calendar during 2011 and this, the first meeting of the year, will be their first visit to Halifax since November 2010.
This week's meeting will be held tomorrow, Thursday 26th January, at 7:30 p.m. As always subs will be £2 (£1 unwaged) and will be free if it is your first meeting.
For more details of the meeting or West Yorkshire Clarets, please EMAIL them or alternatively email CLARETS MAD and we will forward it on to them.