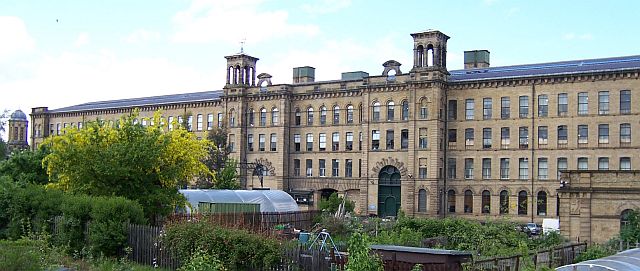 The April meeting will be in Saltaire
Keighley, Sowerby Bridge, Dewsbury and Saltaire proved to be very successful meetings at the start of last year and these locations remain on the calendar for the start of 2012. The year though, will begin just a stone's throw away from Halifax Station; a favourite location for many members of the group.
In April, the group will enjoy a few drinks in Saltaire and as is customary, a curry buffet-tea will get this particular evening underway. In the same month, the West Yorkshire Clarets will be in attendance at Turf Moor, where they will present awards at the Supporters Clubs Player of the Year Evening.
This six month schedule will end with a trip to Silsden on the final Thursday of June; our second trip there following an excellent inaugural visit there in the same month of last year.
For a full breakdown of the forthcoming meetings, please see the calendar below, or alternatively find them on the Clarets Mad Friendlies/Key Dates page.
26th January - HALIFAX
23rd February - KEIGHLEY
29th March – SOWERBY BRIDGE
24th April – BURNLEY (Supporters Clubs Player of the Year Evening)
26th April - SALTAIRE
24th May - DEWSBURY
28th June - SILSDEN
Monthly meetings tend to be generally informal affairs, where the aim is to discuss football with friends, new and old, rather than to work through a structured agenda. If you are residing in the West Yorkshire area and are keen to get involved with the group, don't hesitate to get in touch.
Please contact WEST YORKSHIRE CLARETS and they will add you to the mailing list. Alternatively, email CLARETS MAD and your message will quickly be passed on.
The West Yorkshire Clarets are really looking forward to 2012; it promises to be another really good year and as always, new faces will be warmly welcomed.