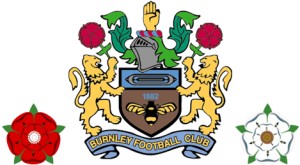 In recent weeks, some regular West Yorkshire Clarets members have helped to form a plan for the whole of 2013, which will as always, see the group travel throughout the metropolitan county, visiting different locations; some which have served us well with very high attendance figures and others that are more local to those members who try and attend all the meeting on the calendar.
In 2012, the group enjoyed a very successful Summer Walk, taking in the sights of Ilkley and Baildon Moor, with a few planned pub stops along the way. Another summer walk has already been planned for August of this year.
As always, we try and find new locations throughout the region and after two fabulous visits to SowerbyBridge in 2012, we've decided to pop next door and put Mytholmroyd onto the 2013 calendar as one of our visits to the CalderValley. Inaugural visits to Wakefield, Bingley and Ilkley await the group during the months of May, June and August respectively.
The year will begin in Huddersfield and this will be followed in February and March with the group heading to Leeds and Bradford for their meetings. In April, the group will enjoy a few drinks in Saltaire and as is customary, a curry buffet-tea will get this particular evening underway. In the same month, the West Yorkshire Clarets will be in attendance at Turf Moor, where they will present awards at the Supporters Clubs Player of the Year Evening.
For a full breakdown of the meetings planned for 2013, please see the calendar below, or alternatively find them on the Clarets Mad Friendlies/Key Dates.
Please note that specific dates have only been provided for the first 6 months of 2013 at this point.

HUDDERSFIELD – Thursday 31st January
LEEDS – Thursday 28th February
BRADFORD – Thursday 21st March
SALTAIRE – Thursday 25th April
PLAYER OF THE YEAR EVENING – Tuesday 30th April
WAKEFIELD – Thursday 30th May
ILKLEY – Thursday 27th June
LEEDS – July
SUMMER WALK – August
BINGLEY - August
TODMORDEN (Beer Festival) – September
MYTHOLMROYD – October
HALIFAX – November
Monthly meetings tend to be generally informal affairs, where the aim is to discuss football with friends, new and old, rather than to work through a structured agenda. If you are residing in the West Yorkshire area and are keen to get involved with the group, don't hesitate to get in touch.
Please contact WEST YORKSHIRE CLARETS and they will add you to the mailing list. Alternatively, email CLARETS MAD and your message will quickly be passed on.
The West Yorkshire Clarets are really looking forward to 2013; it promises to be another really good year and as always, new faces will be warmly welcomed.