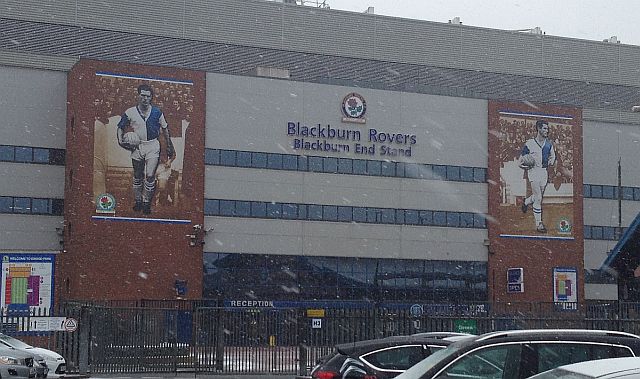 Destination Ewood on the £6.50 bus
The problem is that supporters will have to turn up either at Turf Moor or by Junction 7 of the M65 to board a bus to go to the game and will be forced to pay £6.50 on top of the ticket price of £32 for the privilege.
We've not been singled out over the Blackburn fans. They suffered similarly at the beginning of the December for the game at Turf Moor, paying just £2 less than us in total with our match charge being £30.
The only concessions afforded to us after the Premier League game there is a later start to the coach departures from Turf Moor and the additional pick up point.
The situation has been discussed at length by the supporters clubs who have also been involved in the planning meetings for both games. What the supporters club representatives would like is a long way removed from what we are to be put through again just to go and watch a football match.
There was little that could be done to make changes and the impression is that the two clubs have been more than happy to play along with the police requests.
The supporters clubs are now working alongside the Football Supporters Federation (FSF) in looking at ways of getting a better deal whenever this fixture is played again with next season looking very likely.
We've all had our moan about it but this is an opportunity to help the supporters clubs and the FSF in trying to improve things.
It's not just us. Only this week it's been revealed that Hull fans will be forced to travel by club transport to their Easter Saturday game at Huddersfield and have their allocation reduced to 1,500, and that's for a 70 mile journey.
How many more games will be hit? Will we find ourselves being forced to take this option for future games against other clubs.
The supporters clubs are keen to hear from you regarding your views on this issue and in particular from those who have made the decision not to go because of the restrictions.
Please email your views to the specially set up email address of blackburntravel@gmail.com and please indicate whether you would be willing to be contacted further should it be required.