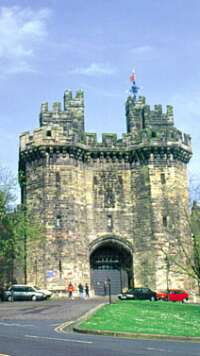 CLC are off to Lancaster
It takes place on Thursday 29
th
January starting at 8 p.m. and will be held at the Golden Lion, Moore Road, Lancaster.
The meeting is open to all Burnley supporters in the area and the CLC are hoping as many as possible can attend to discuss ideas for helping the Club during the current financial problems and they hope to have the two 'Walk up for Burnley' sponsored walkers Ben and Paul at the meeting.
There will also be discussions on what the CLC committee describe as the exciting news of a Supporters Trust whilst they will be also trying to find some way of beating the Clarets Mad message board team in this weekend's 5-a-side match on their own territory in Wigan.
They are even talking about forming a cricket team.
For more details of the meeting or the Central Lancs Clarets please EMAIL their chair Meg Fawcett.