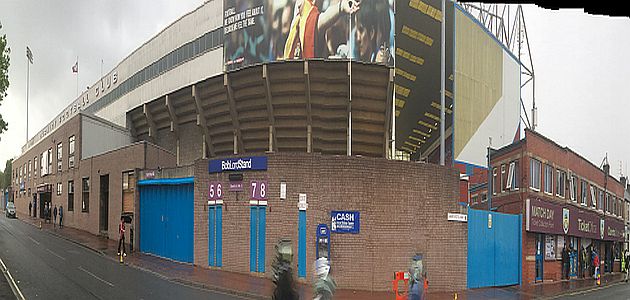 This lunchtime football supporters from across the country will be joining the Football Supporters Federation demonstration ahead of today's Premier League shareholders meeting.
The demonstration will be outside the meeting venue which is Le Méridien, 21 Piccadilly, London, W1J 0BH and will be held at midday. Supporters, and this, I can confirm, will include Burnley supporters, have been asked to gather outside the main entrance.
Over recent years, the FSF have campaigned for lower ticket prices for away supporters and believe the high prices are the reason that away support at Premier League games has been in decline.
The one positive to come from this was the Away Fans' Initiative where money is now used by clubs to assist away supporters. This season Burnley did reciprocal deals with both Swansea and QPR while significantly reducing the ticket prices for us at the Man City game in December.
That figure is currently £200,000 per club but the FSF want to see that increased and the demonstration today, coming after the recent announcement of the new television deal, follows their call for:
1. An away Fans' Initiative Mark 2, with £1 million per club per season set aside primarily to subsidise ticket prices for their away fans.
2. A structured engagement with supporters at every club to consult on how to spend this money.
3. An end to the application of match categorisation to away fans - all away fans to pay Category C (lower) match prices.
4. No reduction in away ticket allocations or relocation of away fans to inferior accommodation.
The Burnley FC Supporters Groups and Clarets Mad are fully supportive of the campaign and have recently contacted our chief executive Lee Hoos and the co-chairmen John Banaszkiewicz and Mike Garlick, asking them to support us at today's meeting. I can confirm there has been a positive response from our club.
Besides the demonstration, you can sign the FSF's #ShareTVWealth petition which automatically emails your club to demand cheaper tickets and more money for lower league/grassroots football.