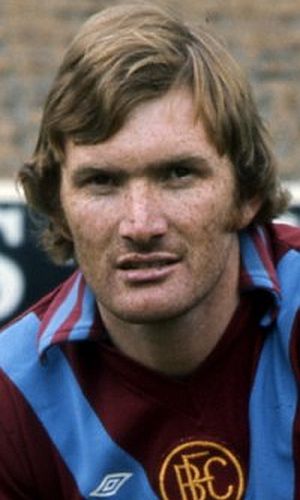 It is the first time Burnley have played Swansea at the top level and we spoke to a name that will be familiar to both sets of fans ahead of the game. There's no prizes for guessing who...
Can you give us a brief insight into your Swansea career? This was obviously a successful period helping them from the Third Division to the First Division and must have given you great satisfaction?
I played with some very VERY good players and in Toshack we had a progressive, young manager. Success grew success and we were able to attract more good players to strengthen the squad. Sadly it went wrong too quickly, but that's a different story!
How does it feel to see Burnley back in the top division?
Obviously I'm delighted and want them to do well. However, I think it's important that the fans recognise the limitations of each club and tailor their expectations accordingly. Burnley finishing 17th, even if it comes down to goal difference in the last game of the season, will be a success, and the fans can't be getting on the players' and manager's back for this. A couple of results against big name clubs does not make the season, the ultimate goal has to be staying up, regardless of the finishing position and how it's achieved.
What was your favourite moment for each club?
For both clubs it was getting the result needed at PNE to win promotion to the top flight, 1973 & 1981
What are your memories of the last game you played in between the two clubs in the 1986/87 season?
It was a very boring game, I came back from injury a week too early just to play in this fixture which is why I remember it and it was a 0-0 draw at Turf Moor. Even I was bored by the game and I was part of it!
How do you think the two teams will do this season? Both sides had really tough starts but The Swans were mightily impressive at Man United.
Swansea will finish at the lower end of mid-table as they have done the last couple of seasons although they won't be allowed to slack off once this has been secured like a lot of mid-table clubs have done previously.
A lot of clubs would do well to learn from how Swansea have run themselves since promotion as they are still in the black! Burnley will struggle but I think they will stay up, probably finishing 17th.
I'd love them to do it before the last game of the season so the players can enjoy a game or two with no pressure on them! The hardest thing to do in this league is to accept your limitations!
Some either or questions
Premier League or European Cup?
To watch and win = Premier League
Short passing, long and direct or "I don't care as long as we win"?
Get the ball to the wide man who takes it down the wing and crosses it in to a player who sticks it in the back of the net! Direct football without the hoofball element!
Rugby or golf?
Rugby, both league and union
Diminutive striker or big tough defender?
Striker
Swansea to win the Premier League or Wales to win the World Cup?
Wales to win the World Cup
And finally
BLACKBURN ROVERS or BURNLEY FC CARDIFF CITY?
Couldn't care less about either of them!
Our guest also had other comments to make in the discussion.
The biggest thing to happen to Swansea was getting into Europe via the Capital One Cup as it has allowed them to attract a better quality of player.
Swansea will target the game against Burnley as a must-win, it's the first home game of the season so will be a bumper crowd (especially after the win last week) and they'll want to get the first home win of the season under their belts.
and finally On Pulis & Palace
No-one really knows what happened, despite what the chairman has said, but there is always a power battle between a manager and his chairman in every cub! The manager identifies his targets, the chairman is the money-man who says yea or nay and that can sometimes lead to conflict!
I'd like to give a special thanks to Taffy and his daughter Jemma for answering the questions ahead of the game but there's no split loyalties here - let's bring home the points. Come on Burnley!