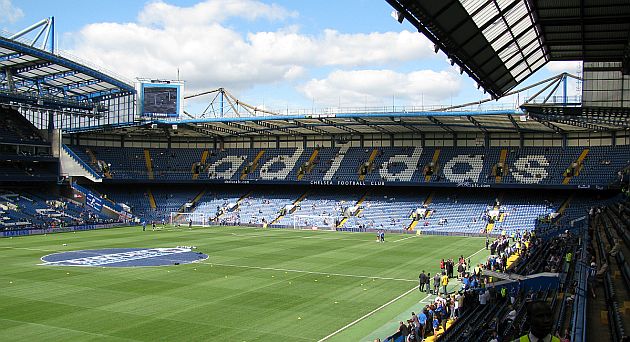 It's been an eagerly awaited game for those of us with an interest in Burnley Football Club but I've spoken to Blues fan Liam Walkinshaw who will be in the newly painted cricket field stand supporting his team tonight.
Are you attending Turf Moor for the game on Monday? Is it the first time you've been? If yes, what are you expecting. If no, what do you remember from your last trip?
Yes, me and my friend Jacob will be attending, and it will be our first time. We are expecting a small ground with a hostile atmosphere and hopefully good support from the home faithful. I'm expecting it to be relatively old fashioned with very few modern influences.
Are Chelsea genuine title contenders this season? If so, why?
Yes, the thing that let us down last season was our lack of killer instinct in front of goal and with the signings of Costa, who will score goals, and Fabregas who will help provide further creativity, we will be able to finish games off in a much easier fashion than last season.
Ginger Mourinho v Jose Mourinho. Score predictions and why?
Jose Mourinho. 3-1 with goals from Costa, Hazard and Fabregas. I think it will be a tough game but our experience and added firepower will see us through.
What is the key to Chelsea challenging at the very top of the league this season?
Our results against teams near the bottom of the table, last season we didn't finish the lower teams and they came back to punish us and this season it has to change.
Chelsea have signed a few high profile players this summer, most notably Cesc Fabregas and Diego Costa. Who are you most excited about seeing and why?
Diego Costa. I want to see a Chelsea striker score week in week out like Drogba used to.
And finally, some quickfire questions
Short passing, long and direct or "I don't care as long as we win?"
I don't care as long as we win shown by our Champions League win in 2012.
Premier League or European Cup?
European Cup, European nights are always magical occasions and always have a special feel to them.
Rugby or cricket?
Cricket. Never been a rugby fan but like to follow a bit of England and Surrey Cricket.
England World Cup win or Chelsea Premier League win?
England World Cup win, so I can say both have happened in my lifetime.
And finally...BLACKBURN ROVERS or BURNLEY?
Burnley because of Tom (friend and Burnley fan).
At last, someone has gone for Burnley on the final question so doubly big thanks to Liam for answering the questions and let's hope he enjoys his first Turf Moor visit but not the result.