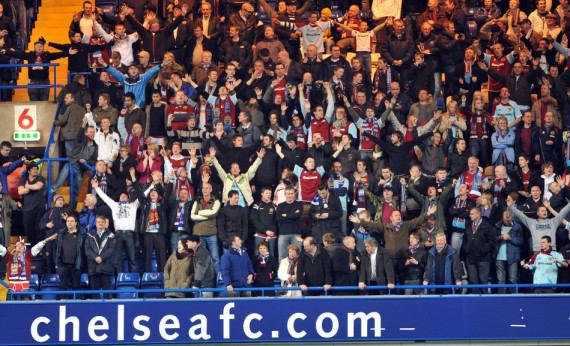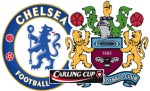 Joe: The atmosphere in the Shed end rivalled that of Ewood Park a few years ago in the Darwen end, absolutely electric. Best night of my life. Every claret whether a supporter or a player (exception of the coin throwing idiots) gave it everything and to say we would have felt aggrieved if we had gone out shows how well we actually played. Up the clarets!!!! I felt so proud to be a Claret.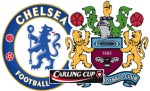 Rob Woodmore (Robdeclaret): Without doubt the most difficult draw for any team, Chelsea away at a ground where they never lose. Well hardly ever!

Travelled up in trepidation at the prospect of a tonking. Travelled home in utter jubilation as we had beaten the mighty Chelsea by playing good football but underpinned by steely determination and fantastic team spirit.

I had to watch the match from the top of the West Stand where I could enjoy the battery of heaters on the canopy, a fantastic view of the match and the Burnley supporters who provided sensational support all night. I so wanted to be in the Shed End as I had to sit on my hands as Ade calmly slotted the equaliser and we began to bang in the penalties. Has Ade suddenly learned to side foot the ball and pass it into the net? Thought we might have blown it when Wade missed but Duffo and Beast came to the rescue.

I have supported Burnley since 1960 and I have to say this was just about the greatest night of football I can recall. A wonderful, wonderful night for all the Burnley fans players and management. The Chelsea supporters I met said we deserved to win. And my mate who is a Pompey fanatic thought our supporters were amazing ....as good as Pompey's!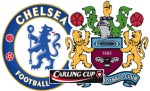 Daniel Moorhouse: A mild night in Chelsea but all in all a good time out. We had just arrived in London around tea time, and as you do you take a little tour to the nearest away pub where we had a few. From there we gathered round and began our journey to Stamford Bridge. This were only about 20 minutes away, so not far to go. On our arrival we were greeted by the stewards whilst they began to search us for any thing we should not have had. Finally i walked up the stairs and into my seat where the Burnley fans sat in excitement with high hopes surging.

We sang and cheered our team on all way through the game. At times I got nervous when Didier Drogba hit one past Brian Jensen to take Chelsea go 1-0 up.

Half time and as you do on a football match, a pie and a pint is always on the agenda. So down they both went into my gut which was still feeling really nervous about the second half. Second half came and we came out all guns blazing. As I watched the Clarets break, anticipation surged through me as Eagles broke down the left flank. Hs shot was saved by Carlo Cudicini, but Ade Akinbiyi was there for the rebound. The whole shed end erupted it was like a dream come true, who would think Burnley drawing with Chelsea it was unbelievable. Both teams were smelling the sweet smell of victory and as the game came to 90 minutes both teams could have grabbed winners but extra time was written all over it.

Burnley fans were in shock...extra time came and we were ecstatic. Nerves filled the shed end and as everyone was stood nobody wanted to move even people wanting the toilet didn't want to miss a thing they wanted to witness history....120 minutes had gone, penalties was on the cards this is where it could have gone either way. Ppenalties went on and as they drew to a close big Brian Jensen saved Wayne Bridge's penalty. Wade Elliott only had to score to win. He stepped up and everyone's faces were in there hands....he had missed. Come on Jensen save it save it was being murmered by everyone as John Obi Mikel stepped up. We watched as brian jensen saved YEEEEEEEEEEEEEEEEEEEH was all you could here all the way back to Burnley.

I still can't believe we beat the Premier League leaders, its just spine tingling but all in all one hell of a great night. One that will live long in my memory and one to tell the kids when i get older.

UP THE CLARETS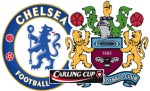 Natalie King: I clapped so long and hard at the match, that by the end of the night my fingers were badly bruised and swollen.

Everyone else's hands must have been in the same condition as it was non-stop clapping and singing for two and a half hours.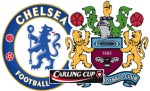 Andrew Sharkey: Watched and followed Burnley for in excess of forty years. A most memorable night and day as we sang our selves hoarse on trains tubes and taxis across the capital.

Having beaten another wealthy London club Q.P.R. lets hope we can make it a hat-trick against Arsenal.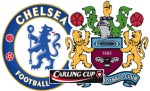 Dave Hobson and Paul Collis: We had an exasperating night in a hotel bar in the Drakensburg mountain area in South Africa. The TV was showing Spurs v Liverpool live with the Chelsea v Burnley score scrolling across the screen every 20 minutes.

As the game went into extra time, Gary Bailey and his co-hosts bade us farewell as the show was out of time. We only found out the score the following morning by text when a PNE fan congratulated me. It took another 4 texts from fellow Burnley fans before we could really believe it.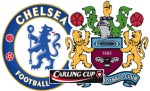 Ian Macintyre: Due to work commitments I was unable to leave the Leeds area until after 1pm but with my current track record of the M1 that still felt too late for comfort. Not only did I want to get down south in good time but was also looking forward to a couple of beers before the game. My concern about the journey was soon justified as I hit traffic in the roadworks in the Midlands and then finally came to a total stop for what seemed like hours. I became increasingly worked up - convinced that I was going to be thwarted by the God of traffic control as I was when the M62 was blocked for 2 hours preventing me getting to the Preston game earlier this season! Everything from that point forward seemed to contrive against me inevitably leading me to the conclusion that this was not going to be a good day/evening - oh the psychology of being a Burnley fan.

However I finally made it to the ground for 7pm - without the benefit of alcohol but to totally bask in the joy of being part of a growing and noisy band of +6k Clarets. Having been to most of the critical games over the years - Orient, York, Scunthorpe + great nights at home in the cup - Liverpool and Spurs come to mind, this felt different. A great night in prospect but no promotion or relegation riding on it so far more enjoyable - and a big cup game away has something different to a big cup game at home as all who travel will testify.

The match itself - well we were just magnificent, playing delightful football - not like the dreary performance Adrian Heath (I think) subjected us to a few years ago at Anfield and you increasingly sensed we could do something special. We were getting the little breaks - the header against the bar at half time was the first time I thought "this might be our night" - the shot that everyone thought had gone in at the end of 90 minutes - the extraordinary miss from Alex - all built this inner belief that we might just pull off the impossible.

When did I know we had won - not when the Beast saved the last penalty but when Michael Duff scored his - I knew then it was our night!

I just hope Chelsea have had some structural engineers in since that night as the Shed end was literally bouncing - sheer unadulterated joy.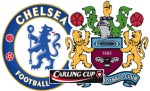 Nigel Taylor: I was in Manchester's Forrest Bank prison block b1 waking the rest of the landing when BBC news said we won 5-4 on penalties and then managing to watch Granada midweek soccer and cheered every goal.

They can physically lock your body but never your mind. Those lads who pull on the shirt don't appreciate the responsibility they carry on their shoulders for people's quality of life.

Like bill Shankly said, it's more important than life and death.

They just don't understand do they?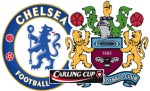 Geoff, Debs and Alex Garner: My wife, 14 year old son and myself sat at home in deepest Lincolnshire listening intently to 2BR commentary on the match with Sky on TV. Exactly 120 miles away my brother and sister in law in London, both Chelsea supporters through and through, were also listening to 2BR.

Texts from them went like this: ' We told you that you wouldn't stand a chance', followed by ' We'll give you that one!' and eventually ' Well played Burnley you deserve it'.

A truly memorable night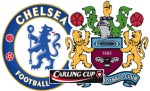 John Baron: The best bit has to be stood in one of the pubs in Earls Court afterwards. Loads of groups of lads, all Burnley fans, all stood with their respective mates. No post match analysis or discussion, just blokes stood there, pint in hand, saying nowt but just smiling to themselves.

Pure dreamland. Fantastic.