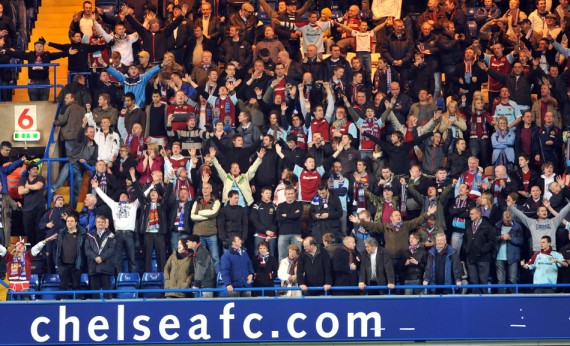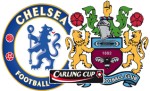 Lee Hartley: It was 25 years ago when I visited White Hart Lane in a match where Burnley weren't given a prayer, we pulled off the dream win with a 4-1 victory and the memory is as clear today as it was on the night.

When Burnley drew Chelsea in the Carling Cup I had to take a chance on the impossible happening again and took my 14 year old son on what turned out to be a truly wonderful experience. I wanted him to have a chance of reliving my emotions of 25 years ago and so it turned out - Brilliant and thank you Burnley F.C.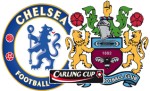 Susan Horner: I went to Chelsea. It was a great match and when we won it was great.

I think we can win this cup and we will be going to Wembley.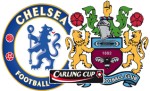 Paul Johnson: I was there just happy to be proud that Burnley could perform well against one of the best teams in the world. I sat there going through the motions with Chelsea leading 1-0. Suddenly at 9.20pm something very special happened. Ade scored a goal that wasn't scripted.

From that moment on there was the belief that something very special was going to happen. The next hour made you proud to be a Claret.

I will never forget having to rush to Fulham Broadway tube to get my last train from Liverpool St soon after the team left the pitch. It was impossible not to smile and laugh to myself surrounded by thousands of glum faces dressed in blue!!!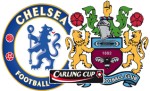 Ian Kay: I am a Burnley supporter who lives in Birmingham. I work nights as a traffic controller in a transport office. I started to make plans to go to the match, I could get to London and back without it costing me a penny.

I arranged to have the day off to go down to Chelsea. The only problem was by the time I had decided I would go and arranged a days holiday and the holiday was granted all tickets were sold so back to my boss and cancelled my holiday having to make do with the radio commentary on the internet from 2BR.

My normal shift starts at 20.30hrs until 06.45hrs the following day, on match day I decided to go to work early so I could sit down and listen to the commentary without missing a single kick.

When I arrived at work various people came to me asking why I was early and as you can imagine living in Birmingham the comments I got from work mates who are Blues, Villa, Albion & Wolves fans were comments like there isn't a score board big enough, its a cricket score tonight I just laughed and realistically I had to agree and told them the best hope we had was hold them to a draw and win on penalties.

I sat down in my office took the phone off the hook I had various people popping into the office to find out the score laughing at me when we went 1 - 0 down.

Half time arrived still 1-0 down time to start work 20.30hrs as we came out for the second half.

Work stopped again to concentrate on the commentary Ade came on and scored and my shout was so loud that several people came running to see what had happened. One Wolves fan stayed to listen to the rest of the match only now he was cheering for Burnley.

Extra time arrived, I hadn't done any work for the last 45mins and no prospect of doing any for the next 30mins, we were in with a chance they had gone down to 10 men, then we went down to 10 men, this is it can we hold on end of extra time. 80 mins of work time gone by and still nothing done, in my office I had several work mates now listening.

Penalties now - by now I was stood up, Alexander to go first, I turned to my work mates saying he never misses a penalty, was I speaking too soon not sure. Itss in 1 up. Then the first save by the Beast what a cheer he received, not just from me either, but from four of my mates in the office 1 Villa, 1 Wolves, 2 blues supporters all now cheering for us as it went on, now Elliott to win the game, I was pacing up and down the office.

Oh no! he missed.

Then sudden death had we blown the best chance we ever had?

The answer was no. What a cheer the Beast got when he saved the next penalty. We had won as I ran round the office shouting and cheering.

As I tried to send a text message to my nephew, who had been at the game, I was shaking with excitement, I could not stop my hand trembling as I was trying to text him. My texts continued with him until he arrived back home at 04-30hrs in the morning.

I had lost about 2 hours work. There was a buzz round the office as various drivers came back from their runs congratulating Burnley on their achievement. I had work to do. Could I catch up? The answer was no, I had to stop and work until 0800hrs and all without pay.

Who cares we won - Oh what a night.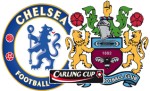 Paul Bryan: G'day guys. Was at work and had to settle watching the score centre on espn. Work is in the Gold Coast Australia and I've not had a more enjoyable day at work for a very long time.

Unfortunately in Oz we could only watch the Liverpool / Spurs game, which I watched that evening, hoping for some highlights from our game.

I'll be taping the Burnley v Arsenal game so I can watch it after work. C'mon you clarets!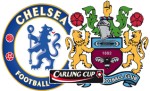 Roger Hindle (Bacup Exile): I was lying in bed in my hotel room in Great Barr -Birmingham, listening to the Radio 5 live commentary. When the game went to extra time they covered the whole game.

I lay there urging the minutes to fly by. Then it was penalties and a sense of calm came over me. I think deep down I had the feeling that this was going to be a very special night. That quickly evaporated when Wade missed his penalty. "Ah well," I said to myself, we gave it our best shot, we can be proud of our efforts.

How wrong I was - Duff next - I really cant see the big man scoring I said to myself - bound to sail one over the bar - no problem - I was wrong again. Then came the Beasts big moment , I just lay in my bed with the biggest grin on my face I am ever likely to have.

The next day at the office I carried my Burnley scarf around to meetings all day. Of course everyone thought it was a Villa scarf until I reminded them of the night before. We gained some new supporters - mainly those of the "We hate Chelsea" brigade- especially Baggies fans who played them at the weekend.

I felt so proud to say I was a Burnley fan.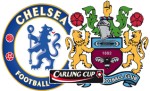 Mike Farnworth: Got up at 7am, I'm not the best first thing in the morning especially when I have work ahead of me, but today is special, as this evening I will be with friends, not that I know any of them (been in and around London since 1979) but I call them friends as we all love and follow the same club.

In between jobs I check the Mad board and see all the good wishes and greetings which make me feel proud that many Clarets will be heading for Stamford Bridge to watch the lads. I cannot wait as my last job ends at 4pm and I make my way to the wifes work place to pick her up at 5pm (she is no football fan but I took her to Charlton last year and she said she enjoyed the atmosphere so she wanted to go again).

We boarded the 5:15 train from Bellingham to Blackfriars, then jumped a tube for Parsons Green, I felt something wrong as I was only seeing blue and white clad people giving me strange looks and in their eyes a certain smile or was it a smirk? Come on lads where are all them Claret and Blues to match my scarf and shirt. I need not have worried as we got off at Parsons Green and we merged with loads of Clarets getting off another tube, as soon as I see them a man of about 40 in Claret gave me the thumbs up at the same time as I did him, good we are here!

We make our way to the White Horse as we had arranged to meet a couple of southern friends there (one an Ipswich fan and her husband a Millwall fan). We got there to a welcome sight of our friends and Burnley and Chelsea mixing well in the beer garden, I had my usual pint of Guinness, and a hamburger which was £6, at least it tasted better than your McDonalds.

7:10 and time to walk to the ground, half way there and the crowds get thicker as Burnley and Chelsea mingle through each other to get to there side of the ground, from ahead of us to behind and down a lot of side streets came cries of Burnley! My wife and our friends are chatting about something, but I'm not interested I'm just taking everything in and smoking my roll up ten to the dozen as I start to worry about the game, we are 20 yards from the turnstiles and an imposing picture of John Terry looks down on us, which is very impressive, some quick pulls on my fag and through I go.

I find my seat in the lower, 4 rows back to the left of goal, not good for me as I like to be up high when watching and later on it would prove to be a bad seat, I say seat as I felt it was a table as I only sat down for 2 minutes at half time, 7:30 the shed was not full, yet.

7:45 we are off and I feel very nervous, (even though I have always said that the Wolves and QPR games were more important).

I don't mind a thrashing if we give a good account of ourselves. The shed is heaving now, singing, cheering our lads on, Drogba is up to his old tricks, faking, moaning, in short cheating, I feel Chelsea have the upper hand as we cannot get going, then my world caved in as Drogba scores, good goal, I did not see the coin throwing incident as I was looking at our team's faces, I hope they catch them or him, and as for the racist remarks, ******* idio's, those are the only two things that spoiled the evening, I felt if we could hold on for half time we could get something out of this game, that whistle came and I felt only a little bit better.

Went for a Hot (luke warm) Chocolate at half time, only 2 third's full for £1:75, our Ipswich friend who got seats in the 3rd row and nearer the coin throwing fiasco came to visit us, her first words were, "this is like a war, it's incredible I've never seen or heard anything like it" which made me feel great.

The second half started with us looking much better and then it started........... "OWEN COYLES CLARET AND BLUE ARMY" men, children, women and me, it went on for a good 10 to 15 minutes (who knows) my hands where hurting with clapping, my voice croaking, this was when I thought of claretnut58 (Clarets Mad poster) who could not be here and all the rest who could not make it, well for those who did not go I can tell you, I went to the semi final at Hillsborough in 74, I went to Tottenham in the 80s in this cup, and I went to the Fulham cup game with Stan, they were good, but this was overwhelming, this was not the Shed, this was our Shed , we made it ours, you can stick your Man Us your Liverpools your Barcas, Inters and Boca Js support where the sun don't shine, this band of supporter's was in one word...................PASSION....................for all the world to see.

It's very strange when something important that you are watching happens in slow motion, (When I was 16 a car knocked me off my bicycle and it seemed to happened in slow motion), Eagles taking his marker down the left, he gets ahead of him and tries a shot, keeper saves and it rolls in front of Ade and all I could think about was the times he's had a golden chances to score and missed, in that split 1.5 seconds all I could think about was keep it down and hit the target, he did not disappoint.

Mayhem in our end, delight on all our faces, great lets bag another, but it was not to be, 4 minutes from the end of extra time captain fantastic gets his marching orders, and here's me, a grown fifty odd year old man praying for the final whistle, eventually it came, but them 4 little minutes seemed to take forever.

Penaltie's, we have got to win the toss and take them at our end, that's what every one in our end is probably thinking as there is a slight lull in our ferocious noise, but no we lose the toss, but still I'll get to see it, No I wont as all the Chelsea team line up in my line of sight ! and how frustrating was that? I had to wait for all the supporters before knowing what was going where, the fans are going mad after every spot kick, I'm not sure but I thought their manager came onto the pitch half way through the penalties which I thought was wrong, or was I mistaken, I'm crouched down in the stairwell trying to see through the players legs, some people are covering their eyes, one guy said to me Jenson has to save one and another guy chipped in "maybe two" it was finger biting stuff, almost painful, the last one and Beast saves, brilliant, I've never seen so many people so ecstatic before, the team, our heroes came over and rapture ensued, lovely smiling players and fans, a sight I will never forget.

We walked back to Parsons Green tube, sod that long long line of people waiting at Fulham Broadway, I wanted to go back in the White Horse but the others wanted to go home, Sitting on the tube on the way home I felt tired as I had been standing for at least 3 hours, which brought back memories of yesteryear stood on the Longside, in my opinion the only way to watch a match is stood up. As the tube took us further away all my friends in Claret and Blue had now disappeared and all that was left was the same Blue and white clad people, but this time they had sour faces as I just sat in my seat staring into space with my claret and blue scarf proudly tied around my neck.

Got home at 12:45 and yes I got straight onto the Clarets Mad message board, cannot remember if I posted or not but just remember feeling great inside but a little sad, I'd left the atmosphere, I wanted to be on a coach on my way back to Burnley still enjoying that brilliant, noisy and happy band of people.

Thank you Burnley Football Club, the team, but most of all thank you to all of my merry friends with nameless faces for an unforgettable evening.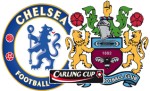 Andrew Lofthouse: I was devastated at not being there, but at 5am on a beach at a full moon party in Thailand the good news came through.

A few messages from different people convinced me it wasn't a joke and seeing the pictures afterwards makes me wonder what I've missed!

Up the Clarets. Keep up the good work.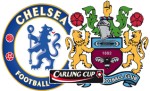 Dave Wynne: What can I say about the Chelsea game? I think many of us set off to London thinking this was our Cup Final game. No one I spoke to dared to say we would win through to the next round. I said very tongue in cheek that if we could take them to penalties then The Beast would win it for us. I also said if we put up a good display and kept the score down to below 3 I would be delighted and over the moon if we could score a goal ourselves.

Well not only did we score a goal but we played some great stuff. The whole night was like being in fantasy land. I have been watching Burnley for more than 50 years and I have had some wonderful memories along the way but I must admit this was the greatest night I have had watching Burnley.

When the Beast saved Mikel's penalty I had tears of unbelievable joy streaming down my face. This was the night of all nights for me, the night when David really did whip Goliath's ass.

As a Chelsea fan said when he rang Tim Lovejoy later on 5-Live "Burnley wanted it more and deserved it" I left Stamford Bridge a very proud Claret. Thank you Burnley FC for another memorable night.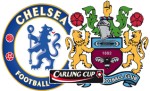 Bob Speake: We are 4.5 hours ahead of UK here in Camp Bastion Afghanistan so I stayed awake to tune in to Radio Five which was broadcast on BFBS the forces network. When we equalised through Ade Akinbiyi I could not believe it was Burnley playing. When the final whistle blew and we were going into extra time, I was thinking can we hang on, what if it goes to penalties, I could not believe it when Jensen saved and we were through to the next round.

I was convinced that I was asleep as it was 3.00am here, so I went for a walk outside checked that it was not a dream. And spent the rest of the night sending and receiving texts to and from home.

I was in the crowd for the Orient game and for me the Chelsea match was another unforgettable Claret moment.

Bring on the Gunners, come on you clarets!!