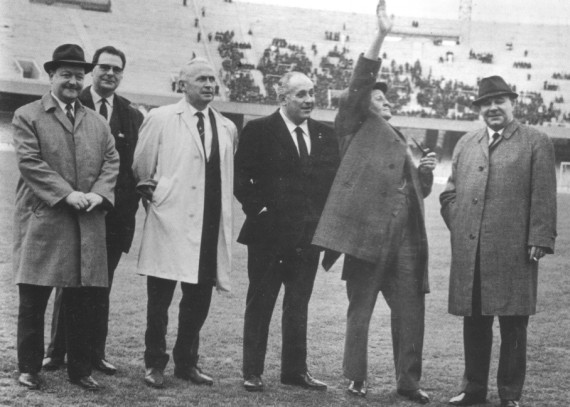 Bob Lord, with some of his fellow directors, on the pitch before the game waving to the fans
We knew we would come up against a much stronger Napoli side, the comfortable victory had ensured that, as did the comments from Argentinean star Omar Sivori who publicly slated his manager Bruno Pesaola for fielding a weakened team. Sivori, who was one of a number of top players to miss the game, said: "I really was injured, but Antonio Juliano, Ottavio Bianchi and Pierluigi Ronzon were all fit to play and should have played."
Manager Pesaola had suggested otherwise and reacting to this outburst from Sivori, which he made via their local newspaper, he fined him £570, although needless to say did not leave him out of the team for the second leg.