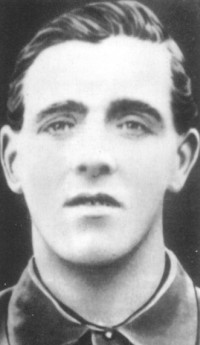 It was a major surprise, most other managers had been appointed from within the club and those who hadn't were relatively local. Bromilow was also unique in that no previous Burnley manager had ever played the game at a professional level.
Bromilow had not only played the game professionally but had won two League Championship medals with Liverpool, for whom he played over 300 league games at wing half, and he also picked up five England caps, the last of which was in 1925.
On retiring from the playing side in 1930 he took a coaching position in Amsterdam but he and his wife failed to settle so he accepted the job at Burnley when it was offered. He took over a side that was struggling near the bottom of the Second Division and at a time when interest in the club was at a low.
He didn't bring about much improvement during his time at Burnley and the first season ended with a nineteenth place finish, the same as in the previous season. He made changes to the side, and brought in new players to little effect although one signing did make a big impact and that was George Brown.
Brown was signed from Aston Villa but had played in the Huddersfield Town team during the 1920s that had won the league in three consecutive seasons under manager Herbert Chapman. He was 31 by the time he arrived at Burnley but the centre forward more than justified Bromilow's decision to sign him by scoring 27 goals in 41 games.
The 1933/34 and 1934/35 seasons saw slight improvements with the club finishing in mid-table, but on both occasions in the bottom half of the league and during the summer of 1935 there was speculation that he might be about to leave the club.
He was linked with a number of jobs and in the end Tom Bromilow left Burnley to become manager of Crystal Palace. Apart from a six month break, he was there for a further four years and the breakout of World War II.
During the war he managed Leicester and had a short spell in charge of Newport County on resumption of football in the late forties before returning to scout for Leicester until his death on a train at the age of 64 in March 1959.