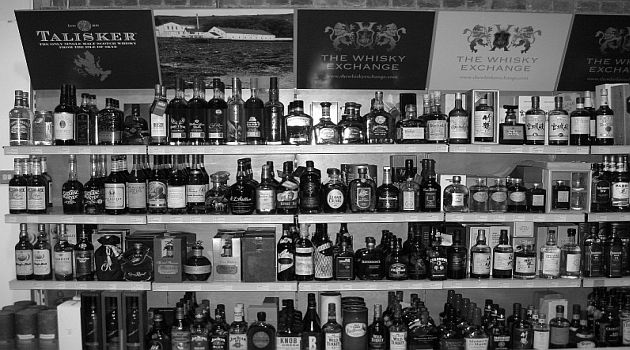 It is very likely, for example, that the techniques used now by Eddie Howe are, say, somewhat different from those used by Stan Ternent a decade ago, but I'm not so sure either of them would have been keen on the methods of Spen Whittaker during his time at Turf Moor during the first decade of the 20th Century.
It was then, January 1906 to be precise, that three men were charged with breaking into the offices of Burnley Football & Athletic Company Limited at Turf Moor. Two of those men, John Smith and Thomas Campbell, appeared before the Bench but a third, Ernest Beard, was recovering from his exploits and the court was told there was not much likelihood of him appearing even in another week.
The incident had occurred on 10th January 1906 after the offices had been locked up for the day and when the groundsman arrived on the following morning he found the place had been broken into. The door at the bottom of the steps leading to the secretary's office was partly open, and something lay behind it.
That something was Ernest Beard who was helpless and speechless and the court was told this was either through drunkenness or alcoholism. He was immediately taken to the police station, where a doctor saw him, and later taken to the local hospital in Burnley.
From there he was taken to Preston where he certainly remained for some time. It is very likely he was declared insane and detained in a mental institution.
He'd left his mates, Smith and Campbell, to face the music. The court heard the office had been ransacked with contents strewn about the floor. Significant items had been stolen including eight football jerseys, a punch ball, a football and four bottles of whisky, all of which were used for training purposes.
The two men were apprehended later in Blackburn. Smith had one of the jerseys in his possession whilst Campbell had the remaining items, other than the whisky which Beard had obviously enjoyed.
The two men were committed to the Quarter Sessions but no matter what penalty they received, and it would have been a prison sentence for both, it is very likely, in real terms, they got off lightly compared to the whisky drinking Beard.
And do you know, after the break in we went on a run of five successive defeats? Maybe the whisky is an important training item. Maybe that's just where Stan went wrong in the end and where Eddie is going wrong now.