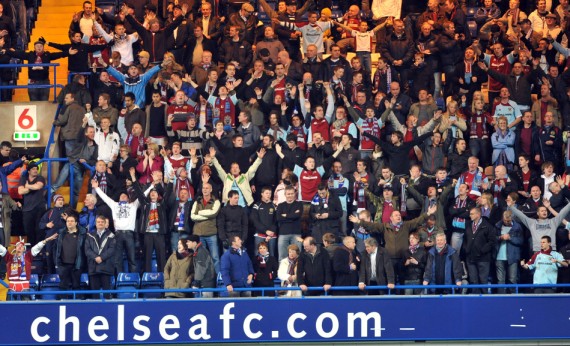 No side can have ever been so close to Wembley only to see it snatched from their grasp, and Burnley fans world wide are still reliving the horror of the Roman Pavlyuchenko goal that turned anticipation into disaster.
But we should hold our heads high. We've been on the most incredible of adventures, had some great nights out, and seen our club put firmly in the spotlight again as big clubs came and went
You wouldn't have thought so back in August when we travelled to Gigg Lane to face Bury in the first round. There were 2,069 of us there on a horrible wet night despite the number of threads on this site's message board asking whether the game would be on or not.
It came just three days after the opening day horror show against Sheffield Wednesday at Hillsborough and to be honest there was little excitement as we took our seats at the League Two ground to watch a side that had some changes from the one beaten so heavily in that opener. Gone were two of the new recruits, goalkeeper Diego Penny and midfielder Remco van der Schaaf along with Michael Duff.
I suppose it is the nature of the game now but those three players were replaced by three Scandinavians in Brian Jensen, Joey Gudjonsson and Christian Kalvenes.
Martin Paterson, scorer of the goal at Hillsborough, scored in each half to give us a 2-0 win. For the first he was at the far post to expertly convert a Kalvenes cross and in the dying minutes of the game was alert enough to get on the end of a rebound when the home keeper saved from Chris Eagles.
But it was nothing special of a performance and I don't think it meant much to the fans there other than finally getting the season underway. We'd beaten a very average looking League Two side and nothing else.
A few days later we were paired with Oldham for the second season in succession at the same stage and again Turf Moor would stage the tie. Because of our league position at the end of the 2007/08 season the win at Bury had enabled us to be seeded.
When it came round the season hadn't got any better. We were still looking for our second league goal of the season and with Oldham having started well this looked as though it might be something of a banana skin.
With stands closed it was like a reserve game despite the 5,500 plus there, and despite Oldham being just behind us in terms of league positions it proved to be a comfortable enough win. The score was 3-0, the same as a year earlier. Chris McCann got the first, and a good goal it was, and Paterson again hit a brace.
Into the last 32 of the competition we were looking for a good draw. Some would say that's a relatively easy home game, others would say it is a money making tie. So a League Two club at home then or Manchester United away was in order. I think you have to say that Fulham at home was something of a let down.
We were second favourites despite home advantage and it was another game that was hardly going to pull in the crowds. In truth there were over 7,000 inside the half open Turf for this one, probably reflecting the fact that we'd finally got our season underway in terms of league performances.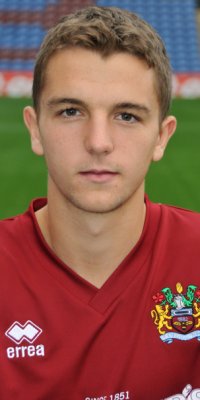 I refused to report that Fulham had not won at Burnley since 1951, no way was I going to tempt fate, but I needn't have worried. Paterson had done well in the first two games but step forward the first Carling Cup hero.
With five minutes to go Owen Coyle surprised most of the crowd by replacing Paterson with youngster Jay Rodriguez, particularly with extra time looming. But young Jay didn't fancy the thirty minutes and when he latched on to a superb through ball from Eagles he side stepped the keeper and rolled the ball home.
Woy's Fulham were out, he incredibly tried to claim his centre half had slipped, and Jay told the waiting media that he was buzzing. And so he should be.
We'd beaten Bury, Oldham and Fulham but it didn't feel as anything special was happening. In fact there was no dream at all. We were in the last sixteen of a national cup competition and to be honest there was still little interest.
That all changed over the next week. I was down at Gawthorpe on the following Saturday morning watching the youth team beat Blackpool. During the second half we were glued to the radio listening for the draw.
Chelsea away it was. A bad draw we all thought. Nothing for us and not many Burnley fans likely to make the trip. But if this cup run was a dream, impossible or not, this is where the dream started.
Tickets went on sale but we'd received over 6,000 so there were always going to be plenty. Not on your life. Despite the Wednesday night date for the game, Burnley fans snapped them up and we were ready for a full house at Stamford Bridge.
Even before the game started it was proving to be a magical night. I got inside Stamford Bridge early but there were still a lot of Burnley fans in there. I looked down from my lofty perch on the front row of the upper tier at the Shed End and saw our players warming up.
I spotted the young lads, Jay and Alex MacDonald. Young Macca who hadn't featured in the first team all season looked like the cat that had got the cream warming up out there.
There's something special about a Burnley crowd like that. You burst with pride being part of it. I'd said on the way down that as long as we could hold our heads up at the end it would be good enough for me.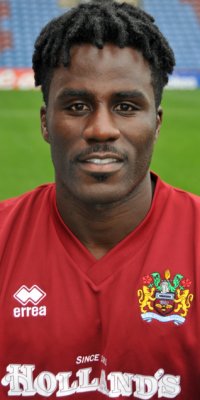 Didier Drogba gave Chelsea a first half lead but yet another substitute became hero number two. This time it was Ade Akinbiyi. I'm sure it has to be the moment of the season when he incredibly drew us level.
That was enough for me. I said to the supporter behind me that no matter what happened now we were winners on the night. But the lads out there weren't going to let it go and held on, despite losing Steven Caldwell, to take it to penalties.
Jay Rodriguez, Ade Akinbiyi, but now we needed another hero and there he was in the grey number 12 jersey, goalkeeper Brian Jensen. He made a good save to deny Wayne Bridge and then in sudden death he made a stunning save from John Obi Mikel to win it for us.
There are times when it really is so special being a Burnley fan and here I was, right bang in the middle of one of them. Leaving the ground, the atmosphere outside, trumpeters by the coaches, sheer delirium, no matter what happened now we had got the country taking notice of us.
My phone was red hot with calls and texts coming in, many from friends who support other clubs. Even one from a Blackburn fan I know, and it was as complimentary as the rest.
Skipper Caldwell said he wanted to avoid Arsenal or Manchester United to give us a chance of making it into the semi-finals. We got ………. Arsenal, but at least at home.
We knew Wenger would send a young team, but we'd seen that young team play, and they looked bloody good. This was going to be tough. But these youngsters hadn't played away from the Emirates, nor had they had to come back from a goal behind.
At the Turf they had precisely that to do as the next hero took centre stage. Big Kevin MacDonald has had something of a stop start season with injuries but this was his best night yet since becoming a Burnley player. He latched onto a loose ball to turn it home with just six minutes gone.
Early in the second half he got his and Burnley' s second with a wonderful finish following a quick throw from Eagles but at the other end of the pitch the aforementioned penalty hero Jensen was having the night of his life.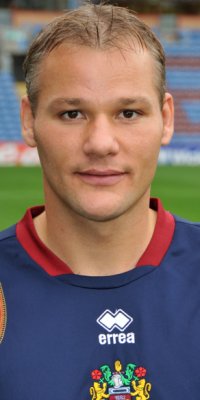 The Beast pulled off any number of saves in one-on-one situations. Despite McDonald's two goals he was without doubt the man of the match. He even had a sausage named after him.
In my list of memories I'll always put the night at Chelsea above it, but this was one very special Turf Moor night. It was years since the crowd were like that and despite Wenger's comments we were superb and fully deserved the 2-0 win.

Derby, Manchester United or Spurs were to be our opponents in the two legged semi-final. Having beaten three London clubs it was probably inevitable we would get Spurs.
Another night in London, another sell out to Burnley fans, and for forty-five minutes we murdered Harry Redknapp's team and he knew it. We led 1-0 with a Paterson goal and it could have been more on a ridiculously cold night.
The first twenty minutes or so of the second half were a disaster. We conceded four goals and just about ended our hopes of a first major final in 47 years. No side has ever come back from three behind in the first leg, let alone a Championship club against a Premier League club.
What happened last week at Turf Moor was one of the most amazing, heart warming, wonderful, incredible nights I've ever witnessed. But to add to that it was THE most heart breaking.
I would have been happy with a good performance. A 1-0 win would have delighted me. But we scored, we scored again, and then again to win it 3-0 and take it into extra time. We had the country on its feet supporting us. The dream was so, so close to becoming reality.
We all know what happened with just over two minutes of extra time to go. No side deserved that, the best team didn't win and isn't going to Wembley. We'd dared to dream, but in the end it did prove impossible.
Tears have been shed, I can speak from personal experience as can so many other Burnley fans. We've gone through it time and time again. We are all gutted, there's no other word for it. Yet we were, and still are, so proud of our team who took us so close to reaching that Impossible Dream.
I'm not sure I'll ever get over it. I'm not sure I'll have another chance of seeing my team in a major cup final although at least I am old enough to have seen one. It might have felt as if it was of almost of no consequence as we beat Bury, Oldham and even Fulham but as it grew through Chelsea and Arsenal to Spurs it became one of the most memorable of times for me as a Burnley fan.
I'll keep dreaming, I always will through my claret and blue eyes, and maybe one day the dream will not be an impossible dream.
Click HERE to see the YouTube from BBC TV North West the following night accompanied by Luther Vandross and The Impossible Dream.

Keep dreaming, one day our dreams might just come true.
THE IMPOSSIBLE DREAM

To dream the impossible dream
To fight the unbeatable foe
To bear with unbearable sorrow
And to run where
the brave dare not go
To right the unrightable wrong
And to love pure and chaste from afar
To try when your arms are too weary
To reach the unreachable star
This is my quest
To follow that star
No matter how hopeless
No matter how far
To fight for the right
Without question or pause
To be willing to march,
march into hell
For that heavenly cause
And I know
If I'll only be true
To this glorious quest
That my heart
Will lie peaceful and calm
When I'm laid to my rest
And the world will be
better for this
That one man, scorned
and covered with scars,
Still strove with his last
ounce of courage
To reach the unreachable,
the unreachable,
The unreachable star
And I'll always dream
The impossible dream
Yes, and I'll reach
The unreachable star
This article was originally written in the week following the Carling Cup Semi-Final against Tottenham Hotspur that was played over two legs in January 2009