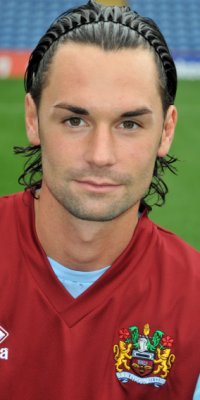 It looked kinda good up there on the TV screen. In our heads all logic said that a 3 - 0 win and then a clean sheet in extra time was beyond all hope. But in our hearts where logic is so often replaced by hope and dreams, we thought and imagined the impossible… score once… score again in the first half… Spurs get shaky… and then anything might happen. Everest to climb, said Owen Coyle, and then some more.
I wrote all that before the game, and said it to more people than I can remember. To my astonishment it is exactly what happened. Sometimes you just have the feeling that something might just happen.
As we drove from Leeds there was a feeling of resignation rather than excitement. The latter though was well evident in the Kettledrum filled with noisy Spurs supporters. Those of them who had seen the PNE game on TV were emphatic that both those penalties were a joke. None of them were confident that their team would defend a 4 - 1 lead. The pessimism of the football supporter is universal. Go 2 - 0 down they said and we will just fold as they downed pints and double vodkas and drinks I'd never even heard of.
The conditions were atrocious, cold, with swirling, gusting rain that battered the ground and soaked us all to the skin as we queued up to get in. It couldn't have been worse on the deck of a fishing trawler in the North Atlantic. It was a night so bad you would hesitate to put your dog out in the back yard. And yet we witnessed a game that was truly astonishing, filled with the magic of Cup football and the endeavour of a Burnley team, Blake in particular, that gave absolutely everything as one by one those three goals went in.
Goal one: a devastating Blake curling free kick from 30 yards with everyone expecting the cross. He fooled us all and left the goalkeeper clutching at thin air. Goal two: a twisting and turning run by Blake into the penalty area that had defenders trailing in his wake and on their backsides before he slips the ball across the area and there is McCann to slam it home. 2 - 0 and yes it is now game on and we just know that we will score a third. Somebody above must write these scripts and the players had learned their lines for with just minutes remaining, from a long Blake free kick, the goalkeeper fumbles and there is Rodriguez instinctively volleying it home. Can there ever be a moment like this ever again as Turf Moor became The Theatre of Dreams and the Theatre of Ecstasy all rolled into one. It might have been a volcano erupting as three sides of the ground went wild and the noise must have reached the heavens. The impossible had suddenly become possible.
We needed three goals, we scored three goals, and it was a matter now of hanging on in extra time. We all knew that Tottenham would have to score, would have to play better. Previously as good as invisible with some abject individual performances, they would have to make some effort. And so they did, beginning to exploit the spaces and Burnley's fading strength. The heart and will remained, but legs and stamina by the end had totally gone. We could see it happening and could do nothing to help. We willed them on but could see the inevitable would eventually happen. Burnley could not hold on and sheer exhaustion was the reason.
Tottenham had energy left, mainly because they had so far done so little, and there, three minutes from the end was the languid, silky skilled Pavlyuchenko to rescue the game for them so undeservedly. Up front we just could not retain possession and the ball came back at us with increasing Tottenham regularity.
In the cold light of day, when reason and inquest can look for answers to what happened, perhaps in some future year when a historian writes the story of this epic Cup run, he might record that the substitution of Akinbiyi for Paterson was a key moment. At Chelsea his introduction had such enormous impact. His goal there will make him a Burnley legend and we owe him so much. But now it was a different kind of turning point; for in that moment the initiative was handed back to Spurs.
In our hearts as the minutes ticked away so slowly, we just knew that to hang on was just too much. Somehow we contrived to lose the ball somewhere and a swift Spurs move suddenly left Pavlyuchenko alone to stroke the ball home. At that moment we knew the game was up and God knows what our players must have felt. The football Gods make sure sometimes that heroics count for nothing and that what one deserves and what one gets are two entirely separate things. Just three minutes away from a Wembley Cup Final, from lasting fame, that's all that remained until the Russian scored from the only flowing football move that Tottenham managed all night. Defoe, a living metaphor for the modern player, a player who had done nothing all night, then scored an irrelevant second as Burnley players were close to complete collapse, Eagles in particular who had run himself into the ground. The final whistle went, the Theatre of Exultation now the Theatre of Broken Dreams. Football is so cruel, filling us with joy on some days but despair on others.
We'll remember all this for years to come, but, cruelly, the record books will not, and will simply record the plain, stark fact that Tottenham won 6 - 4 on aggregate.
6 - 4 says nothing of how little Burnley came so close and how we all left the ground distraught and heartbroken, stunned by those last three minutes and emotionally drained by the whole evening.
The record books won't say how the ground chanted Eagles name to support him in the final minutes when we knew he was utterly spent. They won't tell of little Robbie's football master class, for that, truly, is what it was. They won't tell of heroic defending, the tireless running, the grit, passion and determination of every single player. They won't record that Jensen, with a touch, came so close to saving Pavlyuchenko's goal. They won't record manager Redknapps's after-match words that this was the most uncomfortable night of his football life and that after the third goal went in he thought they were dead and buried.
Nor will the record books tell that yet again the course of games can be affected by referee's decisions and what they do or do not see. Halsey had a fine game save for two moments. The first came early on when a back-pass sailing straight into the net was finger-tip saved by the Spurs goalkeeper. He saved a certain goal and at the very least should there not have been an indirect free kick? And the second - a clear first half sending-off when a two-footed challenge from Bentley on Eagles left the latter writhing on the floor. To be truthful that tackle was just about the only one on a night of fair play and good sportsmanship and it was the only moment all night that the over-rated Bentley raised his efforts above ground level.
Mrs T and I drove home drained, our voices hoarse, hardly speaking. The radio show had Spurs fans coming on saying that the better team had lost, that their overpaid, spoiled, superstar millionaires didn't deserve to win and how lucky they had been. It wasn't until seeing the replays the morning after that we saw how close Jensen was, getting his fingers to the ball, to keeping out Pavlyuchenko's goal. After that, Defoe's goal only added insult to injury.
We were just three minutes away from an impossible outcome and London weekend. The fairy tale ending was so close. We touched it but it slipped from our grasp. The newspapers, the experts, the commentators all praised us to the skies. Henry Winter in The Telegraph wrote some memorable lines. His final one: "The tears began to flow for Burnley but really their eyes should glisten with pride."
If we drifted home full of disbelief, then how must the players have felt. The close-ups of their faces said it all. There were tears in the dressing room as they dragged themselves inside from the raging weather and the cruel destruction of all their just desserts. Alan Pattullo in The Scotsman wrote that Owen Coyle must have felt that his heart had been ripped from his chest when Pavlyuchenko scored that decisive goal for Spurs. Pattullo's article focussed on Coyle, but his comment applies to all of us, the players, the supporters and everyone and anyone connected with Burnley Football Club.
Words, words, words, all of them praise, but what good is all that? We lost. And there's an end to it.
Except; on March 1st I'll think once more of what might have been and that this, not might have been us, but should have been us.
This article was originally written in the week following the Carling Cup Semi-Final against Tottenham Hotspur that was played over two legs in January 2009