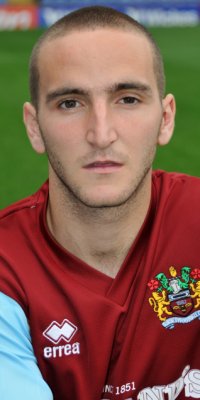 Those were the words echoing around Turf Moor only a matter of minutes from what appeared to be a Manchester United VS Burnley fixture for the Carling Cup final, only for Tottenham to cruelly drive their sharpened sword into our Claret hearts at the death with two quick fire goals, one each from Roman Pavlyuchenko and Jermain Defoe.
We started the 2008-09 season conceding seven goals and scoring one goal in two Championship matches; our solitary goal coming in our 4-1 battering defeat at Sheffield Wednesday thanks to Martin Paterson our £1m signing from Scunthorpe; whilst in the midst we managed to kick-start our cup run at Gigg Lane with a 2-0 victory against League 2 side Bury.
Now, at this point of the season, we may have expected a long, uphill battle ahead of us, but between then and what will closely be our 40th fixture of the season, we managed to batter Oldham Athletic in the cup, our second lower league opposition in the cup, before what was to become "Capital Punishment".
How was this established? Well, after our victories against Bury & Oldham Athletic, we were given a home tie for what would eventually be a cold night match against Fulham. This was to be our first Premier League scalp of the season, courtesy of a Jay Rodriguez goal in the dying minutes.
The draw for the 4th round was made lunchtime prior to our Lancashire derby battle against Preston North End, and the news quickly spread that the Clarets would make a 474 mile round trip to the 2005 & 2006 Premier League title winners Chelsea.
The excitement of playing Chelsea may have been on every fan and player's mind, but it didn't stop Burnley from giving local rivals Preston a 3-1 bruising at Turf Moor, and the local bragging rights for the time being.
November 12th 2008; and off to Stamford Bridge I went. Not expecting us to win, or even draw, I was happy enough if we were to score.
After being thoroughly searched, I went through the turnstiles of the Shed End Upper Tier. Walking towards my block, I could hear the atmosphere building up more and more; myself buzzing with excitement. Dazzled and stunned by the view before me, I made my way to my seat, knowing that regardless of the result, I was proud my team playing one of the most expensive teams in the world on their own ground.
It took 120 minutes and 12 penalties, but Burnley stunned the football world by knocking Premier League big boys Chelsea out. Before this magical night, Liverpool were the only other English club to have beaten Chelsea at the Bridge in 86 games, and this was only a matter of 3 weeks before our fixture. So much for records, eh Chelsea?
It felt like time had slowed down when Akinbiyi ran to blast the ball into the back of the net after Eagles' spilled shot, and a small part of me inside thought he would send it sky high, but he didn't, and it was when the ball rustled the back of the net in the goal did 6,100 Lancastrians go wild with celebration. By this point my hands were shaking with excitement, so you can imagine what I was like come the time when Beast made THAT save from Jon Obi Mikel's penalty.
It had been a few years since I was so excited about a big scalp result; in fact it was the victory over Liverpool in the 2004-05 season which was my last memory of a victory over the big four.
It was the coming weekend after our victory over Chelsea when the next round was drawn, and on the day we played QPR at Loftus Road in the Championship, we were drawn at home against Arsene Wenger's young Gunners squad; the same team which hit six past Sheffield United and then three past Wigan, so surely we would expect a pasting from Arsenal?
Nonetheless, a big team for us to be drawn against again, and this would not overshadow our Championship game, as we ran out 2-1 victors over QPR.
December 2nd 2008: This was one of the very few games in a number of seasons when I did not work on the turnstiles.
I entered the stadium with plenty time to spare and took my seat ready for the game.
Wenger knows consistency in a squad is everything, and he stuck with a number of his players which ran three goals past Steve Bruce's Wigan team.
However, since our F.A cup tie eleven months previously, we had brought in talent, goal scorers and had a fantastic backbone of fans behind us at the ground that night, and as a result, Burnley did to Arsenal what Arsenal did to Wigan…pulverise them….punish them…bully them, call it what you will. Ok so they may have suffered from poor quality of finishing on the night but we still outclassed them for a lot of the match and as a result, the world of football stood up and took notice of us again.
Capital Punishment III was complete. By now we had beaten Fulham, Chelsea and Arsenal, and on top of that we had fired ourselves up the Championship table into 4th only a matter of days earlier; beating Paul Jewell's side 3-0 within 25 minutes (I thought football was a 90 minute game?).
With Burnley, Tottenham, Derby County and Manchester United left for the Carling cup, we could believe. We had as much chance of winning it as Derby, Tottenham and Manchester United did, and it was fully justified. We ultimately were given a true test for the semi finals…Carling Cup holders Tottenham Hotspur.
Yet again, I made that long trip to London (which after making a 6 hour trip to Charlton and a 7 hour journey to Chelsea in the past 12 months before this journey, I was getting pretty sick of the sight of London).
A rather tight and compact White Hart Lane stadium saw 31,377 fans witness a 4-1 score line in favour of Spurs, and to be truthful, it looked like we were dead and buried before the 2nd leg had even been played. How wrong I was.
Four games live on Sky sports for Burnley within 15 days. You would have thought Sky sports would be sick of showing us, and it isn't often a Burnley fan can say that now is it?
Derby had won their 1st leg 1-0 at Pride Park against Manchester United, and their 2nd leg was played the night before our 2nd leg. However, Cloughy would not be taking his Rams team to Wembley for the final, as they were 4-2 losers on the night and were knocked out of the competition because of United's superior (only just) score line. This would mean an all Premier League final in the Carling Cup, unless Burnley were to produce one of the greatest comebacks in the history of football. Could they? Dare they?
The big day came: Burnley in a semi final of a domestic cup for the first time in years. Roared on by 4000 Claret fans at White Hart Lane, Burnley stunned Spurs players and fans alike with a sensational 1st half performance capped by a well finished goal by Paterson, the result of which saw Redknapp's side booed off at half time. This was not to last long however, as they fell to pieces in the 2nd half, whilst Arry's side ran rampant, finishing 4-1 victors over Burnley; the same score line as Burnley beat them by all those years ago. How ironic that the table turns on you just like that.
The 2nd leg of the semi final was what would appear too many as a "formality" for Harry and his side now….or was it?
Everybody always says that when it comes to the cup matches, never underestimate your opponent, nor expect it to be merely a "formality". This is where punishment can occur.
Owen Coyle's Claret and Blue army came out of the tunnel to a rapturous applause from Burnley, and the match got under way not too long after.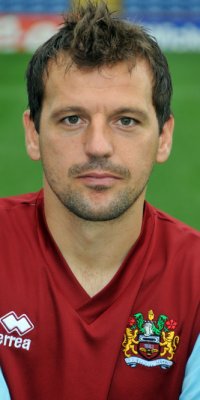 After numerous chances for both teams, a foul by Woodgate gave Burnley a chance via a Robbie Blake free kick. He scored a peach of a free kick a matter of days earlier in a Lancashire derby at Deepdale….could he do it again? Alnwick moves to the post, Blake sees an opening. He shoots…HE SCORES. Robbie Blake sent Turf Moor into celebration only 34 minutes into the return leg and a 4-2 aggregate score made the task look somewhat healthier for Burnley to face.
Another 40 minutes of match time was to pass until the next goal, and who was at the heart of it? None other than Robbie Blake; the far edge of the 18 yard box his spot this time. Turns in and out of 2 defenders, pulls to the side, passes to McCann…...GOAL.
Turf Moor goes crazy. Chris McCann sweeps the ball into the back of the net and consequently sends Burnley into a sensational comeback….or would it be?Time was quickly running out for Burnley on their Carling Cup exploits, with 17 minutes remaining for them to peg it back to 4-4 on aggregate and really tick the Tottenham fans off.
A matter of minutes from fulltime and disappointment, and Burnley give it their all once again. Who at the heart of it I dare ask? Yup…you guessed it…Robbie Blake.A free kick from the far left side of the half way line, Alnwick parries the ball, and who is there? Cup hero Jay Rodriguez. He smashes the ball into the net from a volley and Turf Moor is sent into delirium! They had done the impossible. 4-1 down from their first leg and they pulled it back with a sensational match performance from Owen Coyle's Clarets.
Extra time it was after the third goal and as the time passed more and more, Burnley could believe more and more. All they had to do was hold on for extra time and they would be on their way to Wembley Stadium thanks to Martin Paterson's 1st leg goal for Burnley.
"Que sera sera, whatever will be, will be, we're going to Wembley, Que sera sera." Those were the words bellowing around Turf moor, only minutes from the end of what was the greatest comeback in League Cup history.
Disappointment beckoned for Burnley though. As Claret players legs tired, Tottenham began to get a foothold, and lo and behold, Assou-Ekotto made a beautiful pass to Pavlyuchenko who ultimately punished Beast by smashing it low into the net to send 3000 Spurs fans into raptures, before Defoe punished us again. Nonetheless, the fans gave the players more support and showed them the true support and devotion they so rightly deserved.
And so our cup run was over…for a matter of days. Burnley will entertain West Brom next Tuesday in the fourth round replay of the F.A cup thanks to a late equaliser on Saturday courteous of Martin Paterson. So ironic; Tottenham flatten us in the dying minutes with a killer blow and we do the same to another club a matter of days later in another knockout competition.
With just over 3 months remaining of the season, we will have played a minimum of 57 games in all competitions, which if anything is nothing shy of remarkable given the small squad we have at our disposal.
I'm very confident every fan will agree that manager Owen Coyle and his backroom staff have revitalised the way we play now. We're playing some very attractive, offensive football and are showing teams we do not fear them. Nor do we have to rely on a single player as our source of goals. Paterson, Alexander, Blake, McCann and Eagles are all among the Claret scorers so far this season, whilst youth product Jay Rodriguez has scored some very crucial goals against Fulham, QPR and Tottenham.
Burnley sit in ninth place at the moment, and there is no doubt about it that we have every chance of making the play-off games come end of the Championship campaign at home on May 3th to Bristol City.
We are coming up to the end of January now, and we have had a truly remarkable season so far. Forget Djemba-Djemba. Forget Harley. Forget Lafferty. Because THIS team that we have, this team right now, this…is the team for today. This…is the team for our future.
Let's get behind Owen and the team and give them the support they truly deserve.
I, for one, am truly proud to be a Claret.
This article was originally written in the week following the Carling Cup Semi-Final against Tottenham Hotspur that was played over two legs in January 2009