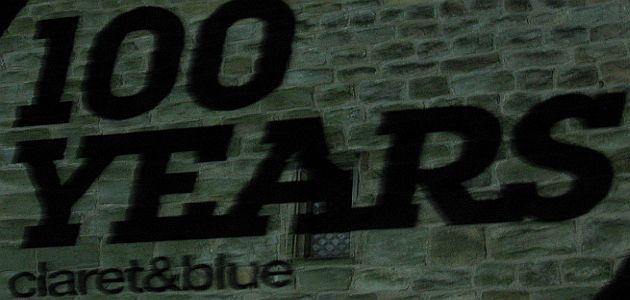 All 33 of Burnley's claret and blue shirts over the past 100 years went on display and here we show numbers 16 to 20 that were worn by the team from 1988 to 1996.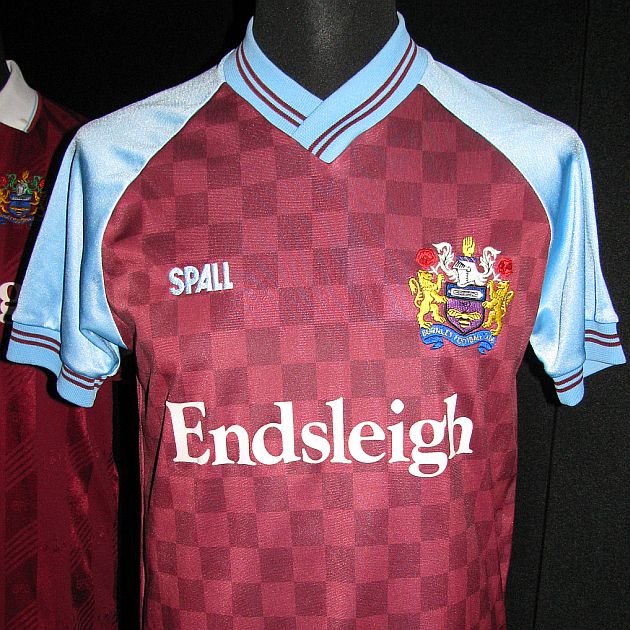 1988 to 1989
The 1988/89 season brought with it a new look shirt from a new manufacturer with a new sponsor, Burnley's fourth, on the front of the shirt.
After one season with EN-S, the Wembley shirt was replaced with a return to Spall and a chess board effect shirt. It was to be Burnley's last Spall shirt whilst the Multipart sponsorship had ended after four years. That saw Cheltenham based insurance company Endsleigh as our new sponsors. They were a hardly known company at the time, but that changed during what proved to be a ten year sponsorship deal.
manufacturer: spall
material: polyester (69%) & triaetate (31%)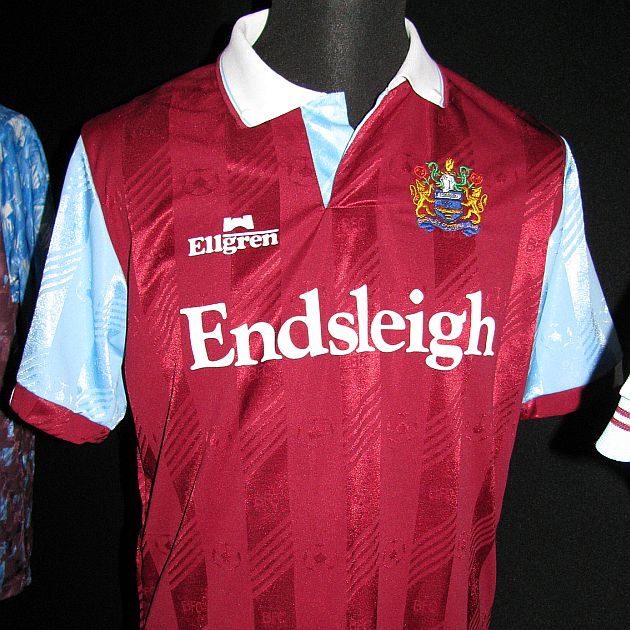 1989 to 1991
We went from the 1980s into the 1990s with a shirt manufactured by Ellgren and this was the first Burnley shirt with a collar since the V shirt of the 1970s.
The shirt was used for two seasons and was last used for the play off semi-final against Torquay when we missed out on a Wembley appearance despite winning the second leg.
manufacturer: ellgren
material: polyester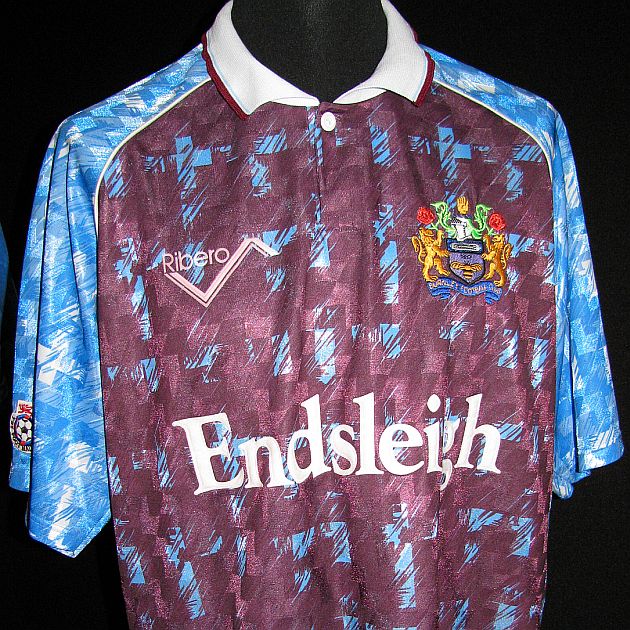 1991 to 1993
Without doubt one of the strangest shirts in our history and a shirt where the main colour could hardly be described as claret. 'Purple with blue bird shit' is how I've heard it described and I don't think that definition could be improved on.
Our only Ribero shirt, it proved to be successful and in the first of its two seasons we won the fourth division title and left the basement after seven long years. It remains a very strange shirt though.
manufacturer: ribero
material: polyester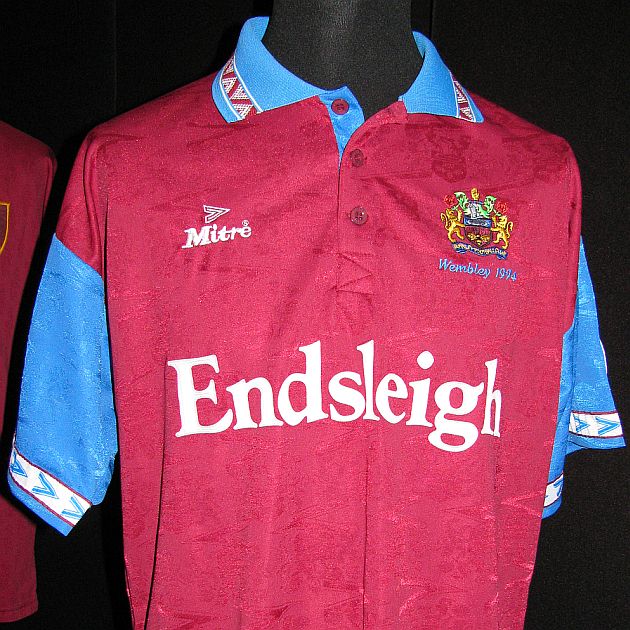 1993 to 1995
We signed a three year deal with Mitre in 1993 and the first of their offerings has proved to be an iconic Burnley shirt. Like the Ribero shirt before it, it was a promotion winning shirt and was the first ever to be worn in a Burnley win at Wembley, the play off final against Stockport in 1994.
It was in use for a second season but the one shown above is from the Wembley final and is the one worn by Andy Farrell who remains the only Burnley player to have twice played for the club at Wembley. It proved to be Andy's last competitive game for the club.
manufacturer: mitre
material: polyester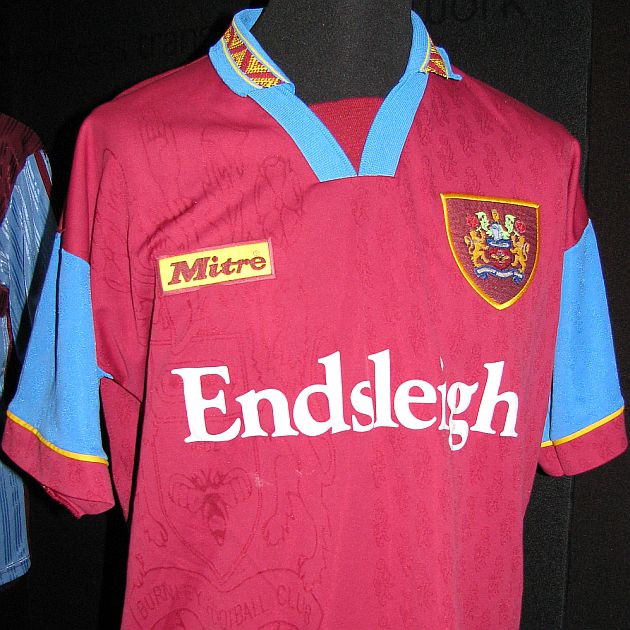 1995 to 1996
The second Mitre shirt saw a different style badge, appearing on a patch rather than woven into the shirt.Rather strangely there was yellow added to the shirt and this contributed to it being less popular than the previous shirt.
It also featured the club badge in the weave and this can be seen clearly to the bottom left of the photograph shown.
manufacturer: mitrematerial: polyester