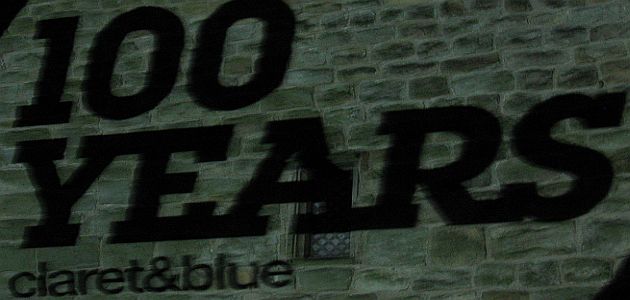 All 33 of Burnley's claret and blue shirts over the past 100 years went on display and here we show numbers 11 to 15 that were worn by the team from 1981 to 1988.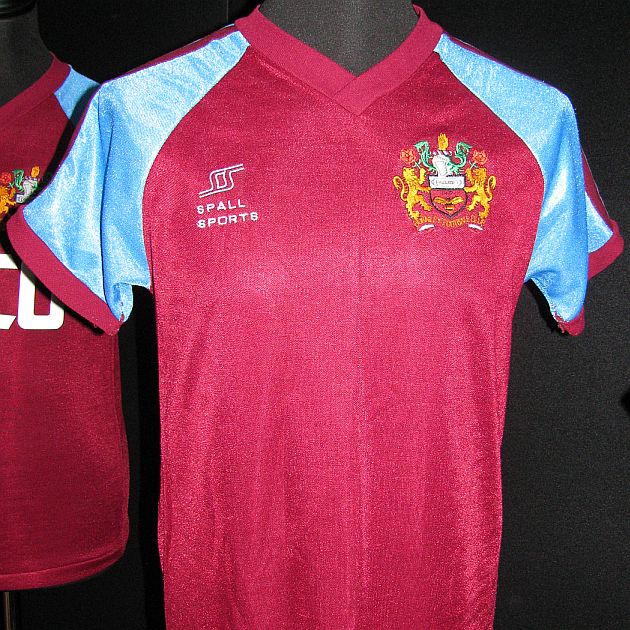 1981 to 1982
After years with Umbro kit, Burnley switched to a new company in 1981 with Spall manufacturing the new shirt for the 1981/82 season.
This was to be the last season without shirt sponsorship for almost twenty years, and the shirt, used for one season only, saw Burnley win the Third Division championship, clinching promotion at Southend in the penultimate game of the season.
manufacturer: spall
material: polyester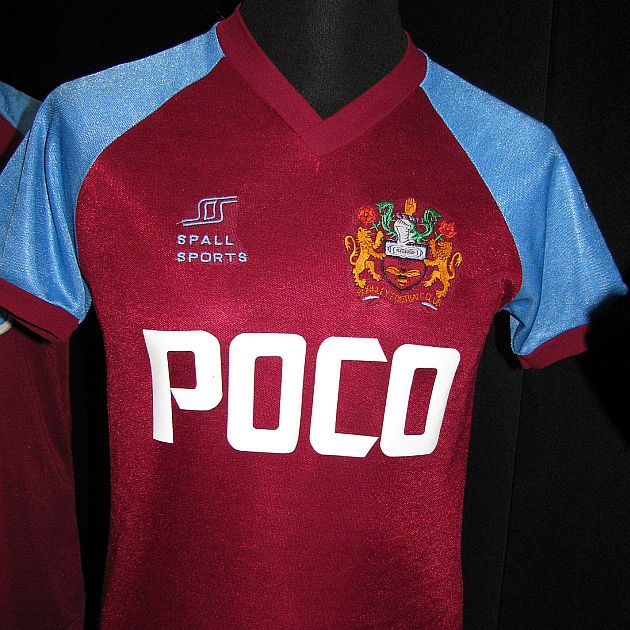 1982 to 1983
The only change to the shirt at the start of the 1982/83 season was the removal of the claret stripe down the sleeves. In September, just a few games into the season, the letters P O C O were added as Poco Homes became Burnley Football Club's first ever shirt sponsors.
In a season that saw us relegated, despite having two fantastic cup runs, we had a lot of television coverage. That was of no use to Poco, however, with shirt sponsorship not permitted for any televised games.
manufacturer: spall
material: polyester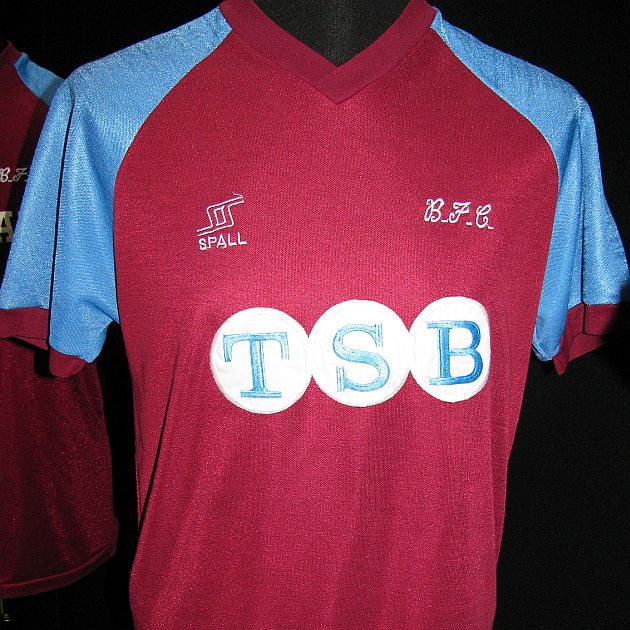 1983 to 1984
The 1983/84 season saw big changes at Burnley but not so much with the shirt. As John Bond came in as manager the only change to the shirt was the removal of the club badge which was replaced by a simple horizontal BFC.
There was also a change of sponsor after Poco ended their association after one season. TSB at the time had the slogan 'The bank that likes to say yes' and they said yes to Burnley in a one year shirt deal.
manufacturer: spall
material: polyester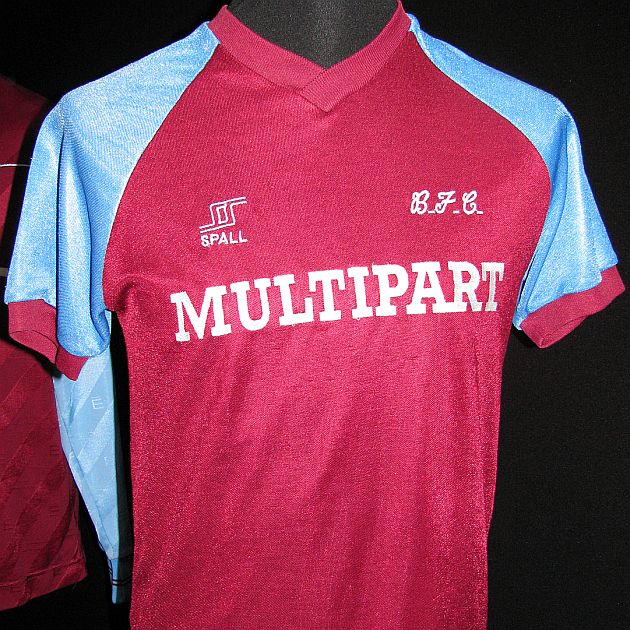 1984 to 1987
Another season and another sponsor. TSB had ended their sponsorship after one season and the 1984/85 season saw us with new sponsors in Multipart, part of Leyland Bus and Truck
Other than the sponsor's name, the shirt remained as in the previous season and,with the Multipart sponsorship continuing, this shirt was used for a total of three seasons, last being used on 9th May 1987 and the Orient win that saw us retain our Football League status.
manufacturer: spall
material: polyester
1987 to 1988
The start of the 1987/88 season saw a new shirt manufacturer with EN-S replacing Spall who had supplied our shirts for the previous six years. This shirt saw the reintroduction of the club badge although it appeared on the right breast of the shirt with the manufacturer's logo on the left.
Used for just one season, it's last appearance was in the Sherpa Van Trophy Final at Wembley and for this game only the badge and logo switched back with the club badge again on the more familiar left breast.
manufacturer: en-s
material: polyester