All 33 of Burnley's claret and blue shirts over the past 100 years went on display and here we show numbers 1 to 5 that were worn by the team from 1910 to 1960.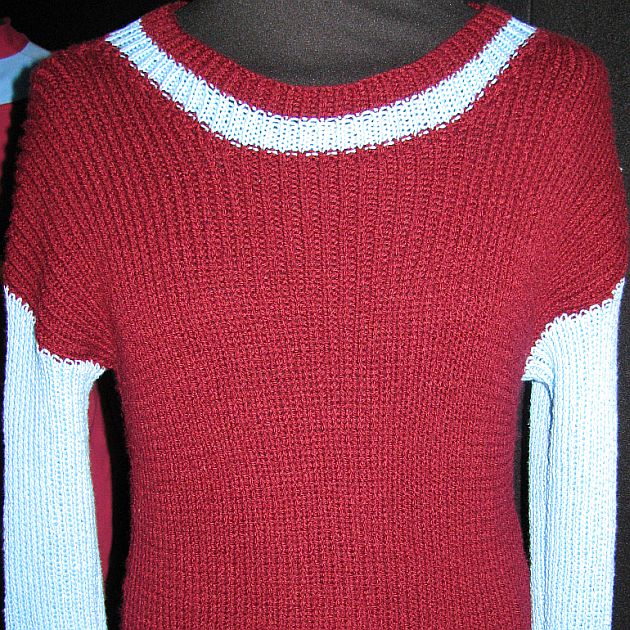 1910 to 1914
This was our first ever claret and blue shirt, introduced for the 1910/11 season having been chosen because they were the colours of Aston Villa who were the league champions in the previous season. Manager John Haworth, who went on to be one of the most successful Burnley managers, believed it might bring a change of fortune.
The first claret and blue shirt was worn for the first time in September 1910 and was used for four seasons, a period during which many of Burnley's most successful players made their debuts including the famous half back line of Halley, Boyle and Watson.
The shirt photographed was a replica knitted specifically for the exhibition.
manufacturer: unknown
material: wool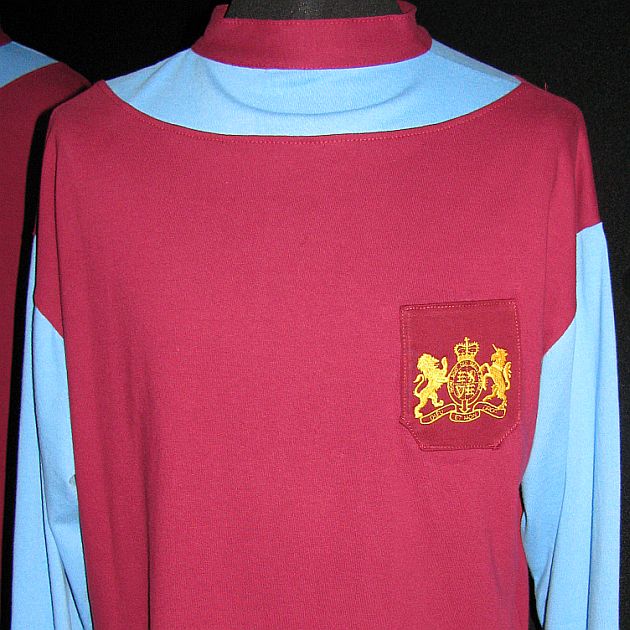 1914
This shirt was specially created for Burnley's first ever appearance in an FA Cup Final. It has, to date, proved to be the only occasion we have won the competition when a Bert Freeman goal secured a 1-0 win against Liverpool at Crystal Palace.
The players who wore the shirt that day were: Sewell, Bamford, Taylor, Halley, Boyle, Watson, Nesbitt, Lindley, Freeman, Hodgson, Mosscrop.
manufacturer: unknown
material: cotton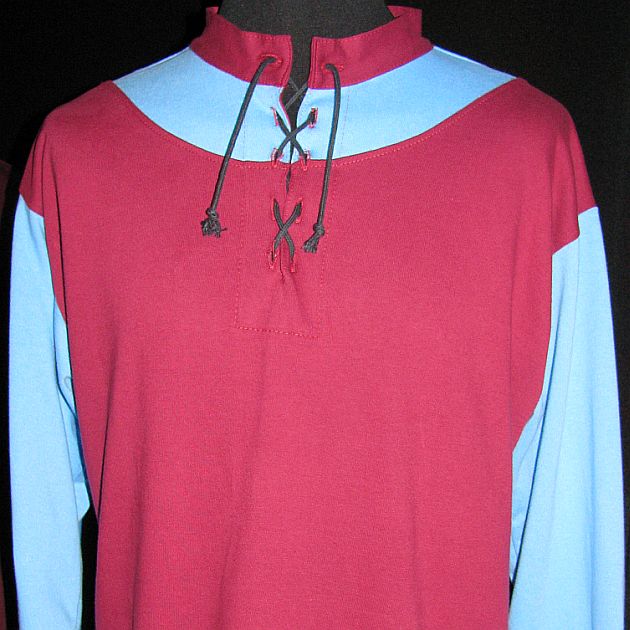 1914 to 1951
Burnley's longest serving shirt. This one was first used in 1914 and served the club through two World Wars until 1951. We did change our colours during this time to white but this was our claret and blue shirt for a total of 37 years.
During its time we became league champions for the first time (1920/21) but then saw a drop in fortunes in the late 1920s and 1930s before it helped return us to the First Division in 1947.
manufacturer: unknown
material: cotton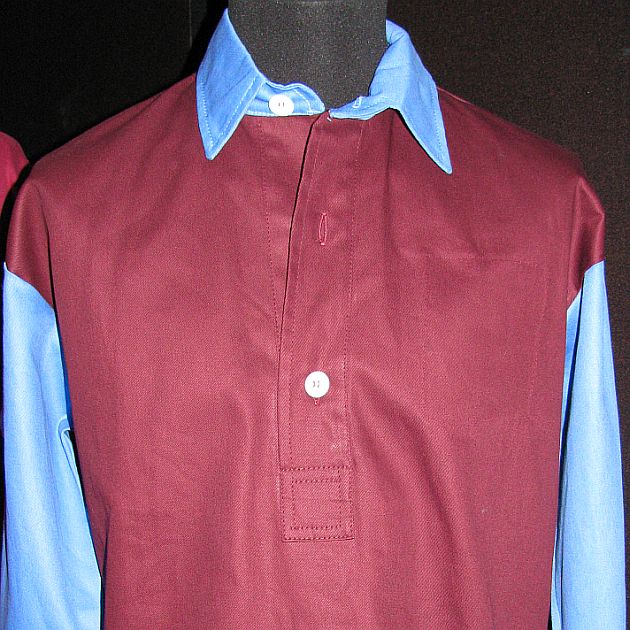 1951 to 1955
After four years back in the First Division, and having become established as a top flight club again, we made our first change of claret and blue shirt since the post cup winning days of 1914 with this formal looking shirt with full collar and cuffs.
As the club moved ever forward during the early part of the 1950s this shirt was used for four seasons as players, who later were to become household names, were establishing themselves at the club and making their way into the first team.
manufacturer: unknown
material: cotton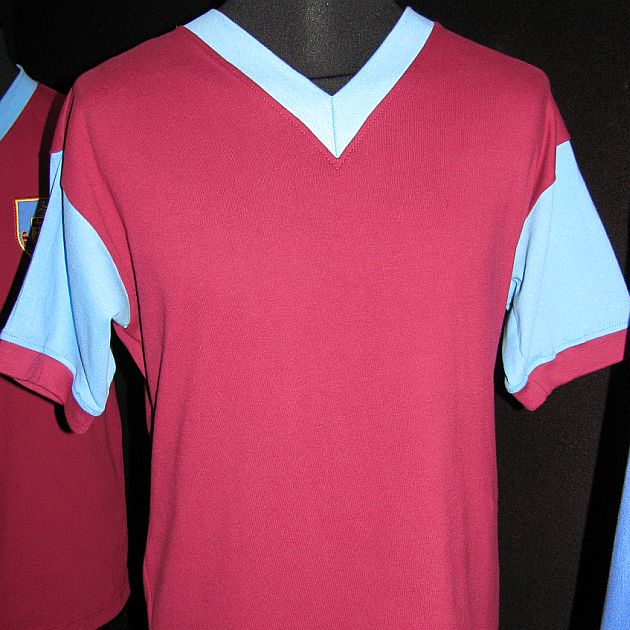 1955 to 1960
Introduced in 1955, and used for five seasons, this has become one of the club's most famous and iconic shirts as we again became Champions of England.
Although it wasn't worn on the night the title was clinched (the club wore the white away shirt in the final game of the season at Maine Road), this shirt was the one used exclusively at home that season and in some of the away games.
Like all those before it, with the exception of the 1914 FA Cup Final shirt, this shirt carried no badge and no identification of it being a Burnley shirt other than its claret and blue colors.
manufacturer: umbro
material: cotton