Football's window, the January transfer window, remains very much open and with only three days to go after today it's expected that, as is usually the case, there will be a lot of activity as clubs make their final plans for the remainder of the season.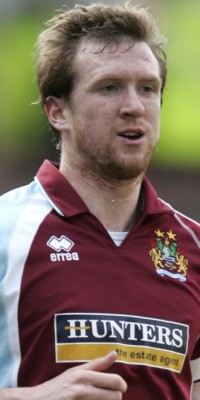 Steven Caldwell signed Jan 2007
Often it's said that January signings are overpriced and not quite so successful as those made during the summer. Cast your mind back to a year ago and the two biggest signings were those of Fernando Torres from Liverpool to Chelsea and Andy Carroll who moved from Newcastle United as Torres' replacement at Anfield.
Torres had scored 17 goals for Liverpool in 2010. He'd already scored 4 for them in January 2011 before his move. Since that big £50m transfer he's netted just five times for Chelsea. Likewise, Carroll's 2010 brought him 26 Newcastle goals. He's scored a total of six for Liverpool since they spent 70% of the Torres money on him.
Maybe then, Burnley are getting it just about right by not involving themselves too much in the January window. Chairman Barry Kilby has often said it is not the best time to do business and if you look back we've been a reluctant player in terms of new permanent players.
The first time we were restricted by the windows was in the 2005/06 season. There were no permanent signings in January 2006 and that was also the case in 2008 and 2009. The missing year, 2007, saw three players come in; the return of Ade Akinbiyi, Joey Gudjonsson and Steven Caldwell whilst the last two years have been exceptional because of the changes in manager.
Two years ago Brian Laws came in to replace Owen Coyle and last year Eddie Howe was appointed with Laws having gone at the end of December, less than a year after his appointment. In both years there were two new permanent signings as the new managers took their first steps in shaping the team.
Thankfully we don't have that upheaval this year and that has allowed Burnley and Howe to have a much better planned January. There have, at the time of writing, been two permanent signings but neither are new players to us.
On the third day of the year we confirmed the signing of Kieran Trippier on a three and a half year deal, this coming half way through the player's season long loan from Manchester City.
That signing certainly met with the approval of the majority of Burnley fans as did that of Ben Mee just two weeks later. Mee, like Trippier, was on a season long loan from Manchester City and he followed in his team mate's footsteps by signing a three and a half year deal with the club.
Interestingly, Howe said that he is always looking at a potential permanent signing when he brings a player in on loan. Both have done well and Howe has got his men now long term.
The only other business has seen some young players go out on loan and a couple of unwanted players having their contracts terminated while Josh McQuoid has arrived on a three month loan deal from Millwall to fill the gaps created by the injuries to Martin Paterson and Junior Stanislas coupled with the loss of Sam Vokes who's returned to Wolves.
Howe has hinted that will be it, but is it? Will there be anything else? If there is to be we haven't much time. Tomorrow is Sunday when business is unlikely to be done and Tuesday is match day for the Championship and we've more important things to be looking at as we prepare for a game at Nottingham Forest.
I'm sure he'd like to bring in more players, which manager wouldn't? He said that we can't afford it, and also stressed that we can't afford to lose anyone either. That, hopefully, has dampened all the speculation regarding Jay Rodriguez. How much longer Jay Rod will be a Burnley player we can only speculate, but I'm sure we'll all be delighted if he's still ours on Wednesday and I think he will be.
There has been so much talk about Jay recently. A number of Premier League clubs have been linked with him and today Tyrone Mears, a former team mate, has suggested he could eventually be destined for a top four club.
If and when Jay Rod does leave the deal will definitely come close to the club's transfer record, that of Steven Fletcher to Wolves, if it doesn't beat it.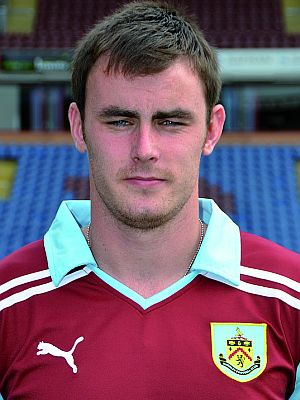 Keith Treacy won't be going anywhere
I also think Keith Treacy will still be here. Speculation mounted last week when it was reported that he was at the Notts County v Preston game with his manager. That was somewhat twisted. Yes, both were at the game but not together. Howe was with Jason Tindall.
That immediately prompted suggestions that Treacy was on his way back to Deepdale with Adam Barton coming this way. Later news recorded that Treacy could be set for a loan move to Sheffield Wednesday.
It's a strange one. The Republic of Ireland international has been in and out of the team in this, his first season at Turf Moor. He's started 13 league games but his longest run in the starting eleven is just five games. We've seen glimpses of what he's capable of and right now, with Stanislas out, he should be ensuring he gets in the team and stays in.
Howe has rubbished any talk of him leaving and said: "Keith won't be going anywhere. It's important we reiterate our desire to keep the whole squad together. Everyone has got a part to play in the run-in."
Even so, I still think there could be just a little bit of business before the window closes on Tuesday night, and if so it must surely centre on Derry City left back Danny Lafferty.
He's been with us this week and played in a behind closed doors game at Wolves. He's a left back; it's a position Howe is keen to strengthen so if he's impressed then maybe he will be our last signing of this window.
Lafferty for Burnley - I'd better start collecting phone numbers again!