The news, when it came last weekend, wasn't much of a surprise to be honest given the state of the league. It had descended almost into farce last year with only seven teams in our league, and it was further helped along by our own club who struggled to even fit that small number of games into the schedule leaving us with a rush to get them in even after the season had officially ended.
It's not the first time we've withdrawn from the Central League. Tommy Cavanagh was the manager when we pulled out in the 1980s, with the club citing financial reasons. Brian Miller was aghast on his return and, after one failed bid, we were invited back.
The second of the withdrawals came in 2006. This time Steve Cotterill made the decision based on the small number of players he had available to him. He said at the time that it was temporary and so it proved with the absence just for one season.
This time it is different. It's nothing to do with finances, or so we are told, and it is certainly nothing to do with player numbers given how many young professionals we now have at the club. No, Eddie Howe said it in one short sentence when, on confirming our withdrawal, he confirmed: "We feel the reserves league, in its current format, just wasn't testing enough for the players."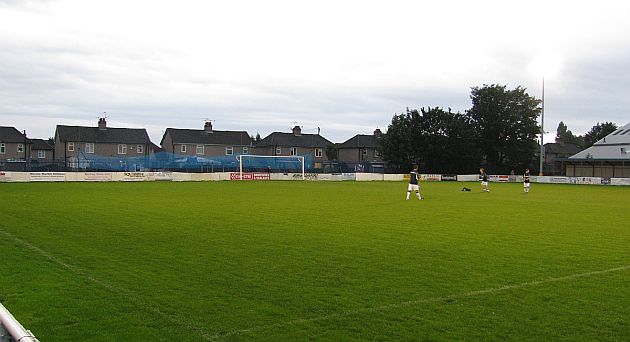 No more visits to the delights of Cammell Laird
I enjoy my trips to the reserve games but it is difficult to disagree or even argue with the manager on this one. Last season we had just six teams to play. None were from our level, there were Oldham, Preston and Tranmere from League One, League Two clubs Macclesfield and Morecambe and the Blue Square Premier League's Wrexham. We'd lost Accrington, Bury and Shrewsbury from the previous season.
I was hoping the league might improve this season. I'd hoped Ian Holloway might reconsider and we'd see Blackpool back in. I hoped Blackburn and Bolton, now banished from the Premier Reserve League, would join us. That, I thought, would give us a competitive league with some feisty derby games, and with Preston thrown in as well.
It was a big no from Holloway and a week ago today we heard that Preston had pulled out as Peter Ridsdale continues his 'review' of all things costly at Deepdale. I don't know whether Blackburn or Bolton will bother; I suspect not given the state of the league.
Last season, only 27 of the Football League's 72 clubs had a reserve team playing in either the Central League or its southern equivalent the Football Combination. The 2012/13 season will almost certainly see less with Scunthorpe, like us and Preston, also having decided to pull out.
It's going to be a series of games played behind closed doors, games chosen by the manager as he sees fit, and to be of the utmost benefit to all our young players. Some, probably a good number, of them will go out on loan to further their development.
The only benefit for me I suppose is that I'll probably get to see more Champions League football on television. It seemed there was always a big game on Sky every time I trundled off to see a reserve game. On the minus side, it brings to an end the opportunity of seeing us play at some obscure grounds in the north west of England.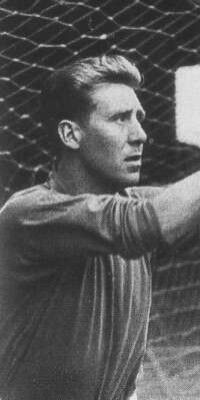 Colin McDonald was in the reserves
In recent years I've been to such places as Buckley Town, Vauxhall Motors, Radcliffe Borough, Kendal Town and Cammell Laird for Central League games, not forgetting the day out up to Hetton-le-Hole for our Premier Reserve league game against Sunderland at the Eppleton Colliery Welfare ground.
The decision won't hit many supporters though. The attendances at Turf Moor were certainly dropping but that was no surprise given the lack of publicity they received as if the club didn't really want people there.
It wasn't always that way and I don't think the young supporters of today would find it easy to believe how big the Central League was half a century ago when I first started watching Burnley.
Like a lot of young kids of the day, going to reserve games was akin to serving an apprenticeship. Taken by my dad he would gauge the interest and decide if and when I would be ready for the first team.
The games then were played on a Saturday. When the first team were at home, the reserves were away and vice-versa. The Central League, like the First Division, had 22 clubs meaning there would be 42 league games to be played.
Attendances weren't counted in the hundreds either back in the 1960s but in the thousands. It wasn't too rare either to see a crowd exceed 10,000 for a reserve fixture with supporters getting the added bonus of hearing first hand the news of any goals from the first team game.
I can't remember my first reserve game, but I can remember some of the players I used to go to watch. There were such as Ian Lawson and Ronnie Fenton, David Smith and Billy Marshall, all players waiting in the wings for the opportunity to play in the first team.
There was always room for young players coming through and I can picture Andy Lochhead at the time, even remembering an experienced Newcastle centre half by the name of Bob Stokoe getting him sent off.
And then you'd have the first team players who might be on the way back from injury. Once such player then was Colin McDonald. I never saw him in the first team, but I did see him playing in goal for the reserves as he tried, unsuccessfully in the end, to get back to fitness.
I never envisaged then that things would change and certainly I don't think anyone could have thought that reserve team football would be facing extinction half a century later.
In the 1970s, with attendances dropping, they shoved us all into one stand. Initially that was the Bob Lord Stand until the chairman whose name it carried decided he didn't want supporters anywhere near him and forced us into the cricket field stand.
It was back to the Bob Lord Stand when Lord stood down and that's where we've remained since, other than the dire period when we were forced to travel to Accrington for home games.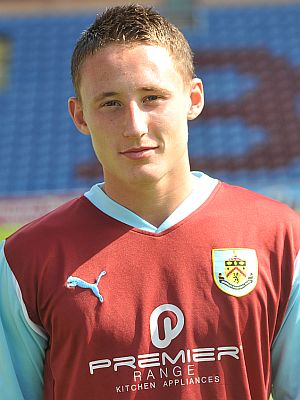 Joe Jackson was the last to score a reserve goal
Attendances down, and with squads reducing in size it meant that many clubs couldn't field a reserve team on a Saturday and that forced it to become a midweek league. I'm not certain when that was but it was around 1982 if my memory serves me well enough.
Since then the league has definitely lost its popularity and now I've seen my club finally call time on reserve team football. I don't expect to see us back any time soon either.
It's a shame but that's how it is. It's not Burnley's fault. The league has been going downhill for a few years as clubs opted out. We've done no more than follow suit.
So it will be settling down to the Champions League next season rather than watching the reserves and updating the scores on the message board. In so many ways it is a sad day, even though it was so inevitable.
We are five time champions of the Central League. We won the whole league in 1948/49, 1961/62 and 1962/63. After it became two divisions we won the second division in 1997/98 and more recently were champions of our regional league in 2008/09.
Will our home game against Macclesfield on 4th May prove to be our last ever Central League game? If so it means our last Central League goal was an own goal from Macc's Darnell Smith with Joe Jackson taking the honour of being the last Burnley player to score.
There wasn't a 10,000 crowd either. The official attendance was just 192. It rather says it all.