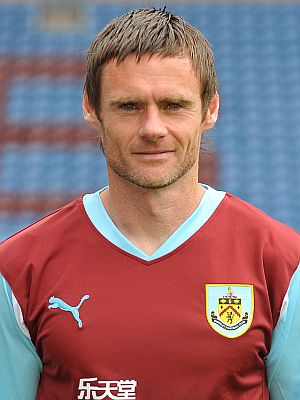 Graham Alexander - contract terminated
Eddie Howe has often spoken about tweaking his squad since becoming Burnley manager. He said from day one that he'd inherited a good squad but there was perhaps just the odd tweak needed.
From that I suppose we expected a reasonably quiet summer in terms of player movement. Instead we've got one of the biggest overhauls of playing staff we've seen in years with so many departures it's been hard to take in.
On the last day of the 2010/11 season we drew 1-1 at Turf Moor against Cardiff City. Incredibly no less than nine players in the squad that day are no longer with the club.
I'll remind you. We lined up: Brian Jensen, Tyrone Mears (now Bolton), David Edgar, Andre Bikey, Danny Fox (now Southampton), Jack Cork (now Southampton), Chris McCann, Wade Elliott (now Birmingham), Chris Eagles (now Bolton), Ross Wallace, Jay Rodriguez. Subs: Lee Grant, Clarke Carlisle (now Preston), Brian Easton, Graham Alexander (now Preston) Dominic Knowles, Steven Thompson (now St. Mirren), Chris Iwelumo (now Watford).
That's an amazing turnaround given that only the odd tweak was supposedly needed.
First to go was Steven Thompson. He was released just days after that Cardiff game along with two other players, Kevin McDonald and Remco van der Schaaf. There were no surprises there. Thompson had always indicated that he intended returning to Scotland and it would have been a massive shock had either McDonald or van der Schaaf been offered a new deal.
That left little tweaking to be done with the manager confirming that he wanted to get all his transfer business done ahead of the players returning for pre-season training at the beginning of July. He was to be disappointed. When they did report back there were no new signings whatsoever.
Just a few days in came the news that Graham Alexander's contract had been terminated and that was followed by the news that Jack Cork, who we were apparently keen to bring back to Turf Moor, had signed for Southampton.
That was the cue for people to turn on the board but in all truth we could never have been in a position to offer the player the sort of money that was being made available at Southampton, a club who were to feature again with our players not long into the season.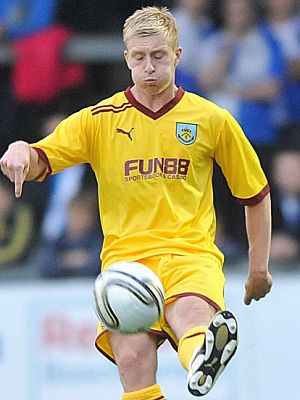 Ben Mee - the first tweak
And then, finally came the first tweak. Young central defender Ben Mee arrived from Manchester City on a season long loan just in time to pack his bags for the pre-season tour to the exotic location of the English Riviera.
Mee was still packing those bags when news came of another player on the way out, This time it was Chris Iwelumo, and before we'd kicked off at Bristol Rovers he'd swapped Burnley for Watford.
At this point there was no real concern from the fans (other than not getting Cork), but that all changed on the eve of the game at Torquay as news broke that Chris Eagles and Tyrone Mears were both off to Bolton. It was rubbished initially by the club, a surprise given that the two clubs had agreed the deals, and our two want aways got away.
Howe quickly brought in another young player from Manchester City to replace Mears, this time Kieran Tripper, and on the eve of the season the Eagles replacement arrived in the shape of Preston's Keith Treacy who, according to Preston boss Phil Brown is better than 'fanny' Eagles.
So we kicked off with a younger, inexperienced squad and the fans were wondering just how we were going to cope with the lack of numbers, which reduced even further after the first game of the season when Martin Paterson broke down with his thigh injury again.
Then came the straw that broke the camel's back. Just five days after the opener came news that we'd accepted an offer from Southampton for Danny Fox. It had exceeded our valuation of him and off he'd gone.
This was the one that really saw the fans turn and the anger has hardly subsided. Since, we've signed three young forward players in Danny Ings, Zavon Hines and Junior Stanislas but just as the ink was drying on the last of them, that of Stanislas, we were waving goodbye again, this time to Wembley hero Wade Elliott.
That was it; the window closed and now we had to turn our attentions to emergency loans, the very thing the manager didn't want to do in the first place.
That brings us to Ryan Shotton of Stoke.
Once our first defensive target Jason Shackell had moved to Derby we turned to Shotton and for weeks it has seemed that his arrival was imminent. A permanent deal didn't happen and neither did a long term loan.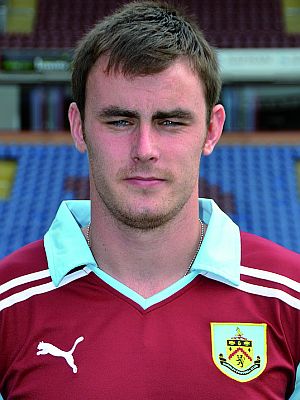 Keith Treacy - arrived on the eve of the season
I'm led to believe that such a loan deal was almost completed on Wednesday but, with Stoke working on Palacios, Jerome and Crouch, we weren't able to get it through on time. Howe seemed on Thursday morning to be of the opinion that this would now be an emergency loan followed by a half season long loan from January.
Will that happen? I don't know, but the chances surely diminished yesterday when Shotton was named in the 25 man squads by Stoke for both Europe and the Premier League.
If he comes, it's expected there'll also be a midfield player with him. As yet the name seems to be a mystery although Howe has just about confirmed it won't be Liverpool's Jay Spearing.
All quiet then? Not quite. Today came news that we are taking Bolton's Tom Eaves on loan, another young striker. Eaves hasn't started a first team game for either his current club or for Oldham where he made 15 substitute appearances without scoring a goal.
Barry Kilby revealed recently that there was a potential for a player to come on loan from Bolton and Alan Nixon has just about confirmed it today. Eaves, who was a target for Brian Laws last summer, is currently out injured and won't be fit for another couple of months. Only then will he come to Burnley.
So for now, as we await news of any loans we must surely have one of the youngest and most inexperienced squads we've ever had. Between them they have started just 866 league games for Burnley and no less than 450 of those are from our two most experienced players, Brian Jensen and Michael Duff.
The next highest is Chris McCann with 132 league starts and he's scored the most league goals for us with 19. Only nine of the squad have started more than 100 league games in English football.
Time will tell whether we've got it right; whether this team of young players can push us right up towards the top of the Championship or whether its lack of experience will prove costly. Either way, it certainly needs increasing still in numbers of that there's no doubt.
Below is our squad showing the number of league starts and league goals.
Player
League Starts
League Goals



Burnley

Other Clubs

Total

Burnley

Other Clubs

Total

Lee Grant

29

221

250

0

0

0

Kieran Trippier

4

40

44

0

2

2

Michael Duff

186

204

390

5

12

17

Chris McCann

132

0

132

19

0

19

Ross Wallace

28

112

140

3

20

23

Dean Marney

37

130

167

3

11

14

Jay Rodriguez

43

1

44

16

1

17

Martin Paterson

64

51

115

18

20

38

Junior Stanislas

0

28

28

0

6

6

Brian Jensen

264

45

309

0

0

0

Danny Ings

0

22

22

0

7

7

David Edgar

7

16

23

0

3

3

Zavon Hines

0

9

9

0

2

2

Marvin Bartley

3

89

92

0

3

3

Andre Amougou

44

55

99

3

6

9

Charlie Austin

4

52

56

4

32

36

Brian Easton

14

0

14

1

0

1

Keith Treacy

3

57

60

1

10

11

Alex MacDonald

0

0

0

0

0

0

Ben Mee

4

15

19

0

0

0

Total

866

1,147

2,013

73

135

208