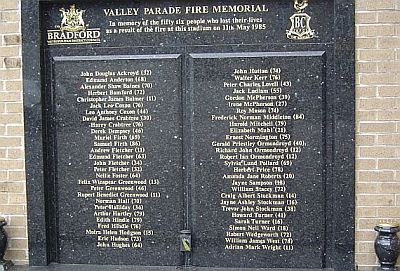 I think the 1980s was probably the time when football fans really escalated their distrust of the police. It was a time when Margaret Thatcher's Conservative Government were trying to introduce a scheme forcing all football supporters to be registered with their clubs and carry id cards.
From 1985, with the Bradford City fire and the Heysel Stadium hooliganism, to the Hillsborough disaster in April 1989, they were dark days for English football with many lives unnecessarily lost.
As a football supporter at that time, I was often a victim of the way we were treated by the police, particularly at away games, but my only direct involvement with the law came away from football when I was questioned at length over a murder in Preston where, at the time, I worked.
It was 1985 and the reason I received the questioning was because of the colour and model of my car. It was a traumatic experience, I can tell you, even though I wasn't guilty. It took 24 years to solve that crime and I think, from 2009, I've always slept that bit easier knowing I was no longer considered a suspect.
Throughout that period I was the secretary of the Burnley Football Supporters' Club. That led to me being interviewed ahead of the Orient game in May 1987 for Radio Lancashire, a far from enjoyable experience, but my tenure also saw me act as a representative on two separate occasions when I wished for all the world it hadn't been necessary.
I stood on the pitch at Valley Parade in 1985, representing our club following that awful fire on the last Saturday of the 1984/85 season, and almost four years later was asked to go to Anfield and lay a floral tribute after the Hillsborough disaster.
Bradford and Hillsborough are the football Kennedy moments. Most football fans of the time can recall just who their teams were playing that day. We were at Walsall on the day of the Bradford fire and facing a home game against Darlington, which ended in defeat, on the day of the semi-final at Hillsborough.
At the time of Hillsborough, supporters of clubs all over the country were petitioning against the proposed members' bill. Ironically we chose that particular day to hand over our petition. At half time at Burnley, as the disaster continued to unfold at the Leppins Lane End at Hillsborough, I was on the Turf Moor pitch presenting our petition to MP Peter Pike totally unaware that the whole idea of a membership scheme was collapsing in horrific circumstances in South Yorkshire.
There was an anti-Teasdale demonstration after the game and I always recall someone shouting that we should go home, that some people had been injured at the semi-final. Even then, some two hours after the game had been abandoned there was no real knowledge of any fatalities.
It's all a long time ago. For most of us those memories fade. We weren't directly involved and so life just continues and, although not forgotten, it does almost get lost in the mist of time.
Both Bradford City and Liverpool mark the anniversaries each year, and rightly so, and at Liverpool the families have fought for justice ever since. I'm no scouser and neither do I have any allegiance to Liverpool, but I've always been stunned at some of the negative reaction I've read as each anniversary comes round.
Yesterday, I think, shocked a lot of people. The wait for this report should not have been 23 years or anything like it, but when it was published I don't think even I could have imagined it would be so damning of the authorities, and in particular the South Yorkshire Police.
I won't go into any of the details. I'm sure you've all read them by now and are starting to absorb the enormity of it all.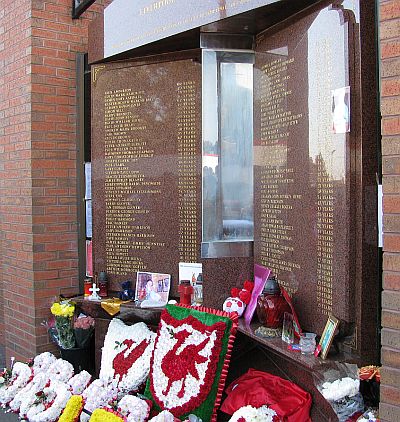 What it did for me was bring everything back as those images of April 1989 were shown time and time again on television yesterday. I said they'd almost been lost in the mist of time but it brought them all right back. They hadn't been forgotten at all, far from it.
I saw the apologies coming in and actually felt for the current Chief Constable of the South Yorkshire Police David Crompton when he was questioned on television.
I didn't know until today that one of our current players, Michael Duff, was there. He was just 11, had gone with his dad, and has said: "It's disgusting it's taken this long for the families of those innocent people who lost their lives to get this information."
Duff has got it absolutely right. It's all about the families and always has been. Margaret Aspinall, who lost her 18-year-old son James that day, said yesterday: "The whinging scousers were proved right," but she poignantly added: "We'll always be the losers."
She's so right. Look at the two photographs above. The top one was taken of the memorial at Valley Parade and the other the memorial at Anfield. Each name on them represents someone who went to a football match and never made it home.
Each name represents a family who have lost a loved one forever. No matter what's been said and what is to be said. No matter what's been done and what is to be done, those families will always be losers.
Amongst the comments left on the Eli's message board yesterday, there were many that struck home for me, some from people who perhaps had their views changed dramatically yesterday.
One such comment was from Fox40. so rightly deserving of the last word.
He wrote: "Ninety six people went to a football match, a leisure activity and never came home. So many families were needlessly bereaved at a stroke.

"This is not about blame, it is about seeking the truth and then, those who need to, accepting responsibility even so retrospectively."