Manchester United brought to an end one of the game's worst kept secrets by confirming the appointment of Louis van Gaal as David Moyes' replacement as manager. For a club that went from 1986 to 2013 with just one boss they've now introduced a revolving door at Old Trafford with Moyes, Ryan Giggs and now van Gaal, the current Dutch national coach, all getting caught up in it as they try to fill the shoes so well worn by Sir Alex Ferguson.
I was seriously annoyed when they sacked Moyes. Not that I have any liking for United, far from it, I don't like them at all, and on another day I'd have found it very funny. I've enjoyed their season immensely and so good has it been that their fans are now beginning to whinge like those from Anfield, well almost.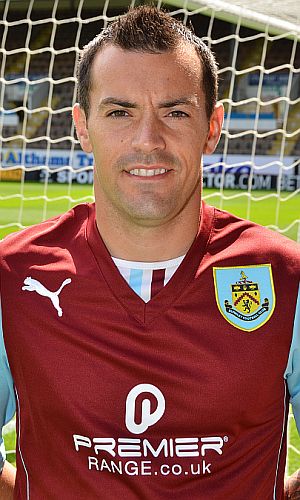 HAPPY BIRTHDAY ROSS WALLACE
Moyes had spent 12 years trying to get Everton above United and finally succeeded. It cost him his job less than a year into a six year contract, but they chose their moment to sack him.
The news was apparently of such importance that it turned Sky Sports News into MUTV2 and this was on the day after we'd won promotion to guarantee them two games against us next season. Our fantastic achievement, one that even Leroy Rosenior had lauded on the Football League Show, was allowed to pass almost unnoticed by the sports channel that is supposed to bring you all the big sports news.
That's over four weeks ago now and, whilst not forgetting what we've achieved, it failed to register that this managerial appointment was at a club in our league. It failed to register that this is now where we'll be playing our football. It had sort of slipped my mind that it is the Premier League I should be concentrating on and not the Championship where Mrs Desai and Venky's are sending out letters of apology and Harry Redknapp's grandson is getting a deal at Bournemouth.
There was as time when being a Premier League manager was more secure than a similar position with a Football League club. That's no longer the case and an incredible nine of the clubs who started the 2013/14 season in the Premier League no longer have the same manager.
When next season starts there will be a maximum of seven managers operating in the Premier League who have been in their current roles longer than Sean Dyche has been at Burnley. Arsène Wenger leads the way at Arsenal, and he's followed by Alan Pardew (Newcastle), Sam Allardyce (West Ham), Nigel Pearson (Leicester), Brendan Rodgers (Liverpool), Paul Lambert (Aston Villa) and Steve Bruce (Hull).
The merry-go-round isn't complete yet. Tim Sherwood has gone at Spurs as has Pepe Mel at West Brom. Sherwood's in the betting for the West Brom job but Mel has not been quoted for Spurs, and isn't likely to be.
Southampton's Mauricio Pochettino is favourite for the White Hart Lane hot seat whilst Chris Hughton, recently dispensed with by Norwich, who are now in the Championship so no need to report the appointment of Neil Adams, is top with the bookies for West Brom. But don't rule out Dave Jones. His former coach Terry Burton moved into the Hawthorns last week and might just have a big influence on who follows Mel.
Never mind the managers; we are very definitely moving into a different world. It's a league where you even have to wish your players a happy birthday or they go off in a sulk and want to move to a new club.
Yaya Touré was 31 years of age nine days ago and he's not happy there were no birthday wishes from his club. Maybe they should have left a birthday card that week rather than his weekly pay. I don't want him to go though, he's been one of my most successful players this season in Fantasy Premier League Mad.
What we must not do is allow our club to get into that sort of state. We appreciate and support our players, so please remember it's Ross Wallace's 29th birthday today and wish him Happy Birthday.
Back on the subject of those managerial changes at Old Trafford, or should I say on the subject of the deposed Moyes. Apparently he's now being investigated after a scuffle in a Clitheroe wine bar. It reminded me that there was a Clitheroe based Premier League manager around five years ago. My first thoughts, before it was confirmed as Moyes, were that it could be him but I don't think he'd have gone there; enquiries have since confirmed they don't sell Irn Bru.
Meanwhile back at Turf Moor we are looking to do some player trading but any new recruits must be aligned. Sean Dyche has told us that it is likely to be close to the start of pre-season training before we have any news.
We at least know that three of the incredible number of players we've been linked with won't be coming. Craig Gardner, former loan player Phil Bardsley and Ben Hamer have already confirmed moves elsewhere.
Another quiet week in store then, although in just over 24 hours time we'll know the composition of the 2014/15 Premier League, with Derby or QPR fighting it out for that last place.
I shouldn't have needed that reminder - We are Premier League.