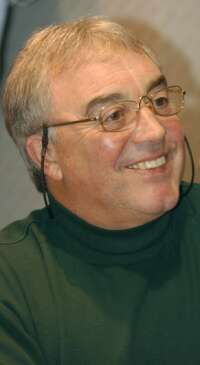 Stan - job secure at the Turf
That's been the case for a while now and only on the occasions when he himself brings it into doubt is there any likelihood of a change of name on the manager's door at Turf Moor. The only occasion in recent months was back in August when he admitted to be considering his position after an appalling performance and heavy defeat at Reading.
Probably the one occasion when he was at his most vulnerable was March four years ago after the home defeats against Gillingham and Manchester City but he survived that crisis and it is fair to say that the club has hardly been in any sort of crisis since.
It's not always been like that at Burnley and one incredible statistic is that in the last twenty years no fewer than six Burnley managers have survived, for one reason or another, for a season or less. The six are Frank Casper (his first spell), John Bond, John Benson, Martin Buchan, Tommy Cavanagh and Chris Waddle.
Statistics show that clubs invariably do better when they don't change their manager too often but that hasn't stopped managers getting the sack right, left and centre. Once under pressure directors have usually deflected any criticism on themselves by sacking the manager.
But things are changing and it appears that it is the managers who have come out best just now from the collapse of ITV Digital. It will only be a short-term temporary situation but clubs are now sticking with managers when in the past they would have fired them and that is presumably because they can no longer afford to sack them.
When this season started back in August over half of the clubs currently in the Premiership and the Football League were starting the season with a different manager than had been in charge at the start of the 2001/02.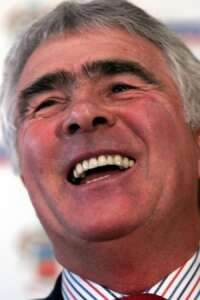 Bobby Gould - short term appointment at Cheltenham
There had been sackings, resignations and mutual agreements but the fact remains that a manager had a less than 50 percent chance of retaining his job for a year and a four year stint or more is very rare indeed.
Stan was appointed Burnley manager on 2nd June 1998 following the sudden departure of Chris Waddle and today only eight managers have been in their jobs longer. With one of those being Brian Talbot at Rushden & Diamonds it means that only seven have held Premiership/Football League jobs longer than Stan.
The seven are Dario Gradi (Crewe), Alex Ferguson (Man. Utd.), Alan Curbishley (Charlton), Barry Fry (Peterborough), Arsene Wenger (Arsenal), Brian Laws (Scunthorpe) and Ronnie Moore (Rotherham).
By this time in the season it would normally be of no surprise to see as many as 30 clubs having made changes but when Cheltenham Town appointed the objectionable Bobby Gould yesterday they were only the fourteenth club to change this season and two of those, at Stoke and at Hartlepool, have been forced changes.
Without wishing to suggest any individual managers are lucky to be in work it is hard to believe that such as Glenn Roeder, Mick Wadsworth, Carlton Palmer and even Craig Brown would still have been in their jobs had this been last season.
But they all are although Wadsworth has just had the dreaded vote of confidence whilst Palmer's attempts at management have at least quietened Hell-Wood down at Edgeley Park.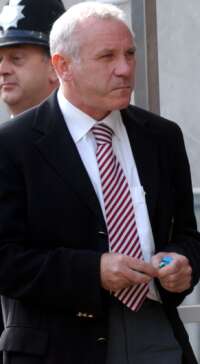 Peter Reid - this season's only high profile departure
Peter Reid left Sunderland at the end of September and Stan's mate remains the only Premiership boss to lose his job this season and that only when the situation at the Stadium of Light finally became intolerable after over a year of struggle and pressure.
The rest have survived although Roeder surely remains on the edge and Jean Tigana looks less than secure at Fulham who could well be without a manager as well as a ground very soon.
The remaining thirteen changes have been spread across the three Football League divisions with four in each of the 1st and 2nd divisions and five in the 3rd division.
There are some clubs still willing to change manager, particularly when it is to relieve any pressure on the board and that was clearly the case at Ipswich where George Burley had to go once there was some disenchantment with Sheep Dip's administration.
Elsewhere in the division we have seen Martin Hinshelwood lose his job after just a short time at Brighton, he picked up just the one win at Burnley and he was always going to be one of the favourites as was Terry Yorath at Sheffield Wednesday.
Their jobs have gone to Steve Coppell who was working at Swindon and Chris Turner the Hartlepool manager but there has been no significant improvement with the two clubs continuing to occupy the bottom two places.
Stoke are the only other club in the 1st division to make a change but there was nothing they could do about it with Steve Cotterill walking out to join the Howard Wilkinson regime at Sunderland.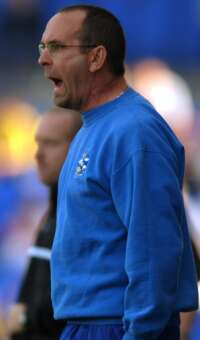 Mick Wadsworth - would probably have been out of work a year ago
Mind you Stoke got all they deserved. They won promotion last season and immediately sacked manager Gudjon Thordasson because he was apparently too opinionated for some of his fellow Icelandics on the board. Publicly disagreeing with the board is a sure way of collecting your P45.
There will be more sackings, nothing can be surer, but many supporters up and down the country praying for a change of manager are now likely to be more disappointed than they have been in the past.
So Wadsworth could still be in charge as Huddersfield go down and Palmer could still be the Unprofessional manager as his club fades away into oblivion. And surely, as much as we like to call for the manager's head when the going gets tough, this has to be a big plus for the game. If nothing else it is helping to keep Bryan Robson out of work.
For now then we will see less managerial changes during the season and clubs having made commitments will now have to wait until the manager's contract is at an end.
The clubs are learning though and after deciding that Graham Allner wasn't up to the job Cheltenham have at least only offered Gould a contract until the end of the season.
That all means that whatever happens Stan's job should now be safe until at least the end of next season. Did we ever think otherwise though?