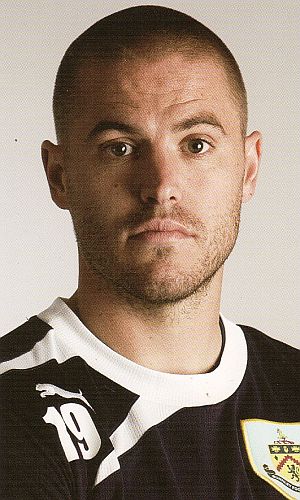 Michael Kightly, ready to join the Clarets from Stoke
When Manchester United completed the signing of Ander Herrera from Athletic Bilbao today it left Burnley as one of just six Premier League clubs not to have made a signing, the others being Arsenal, Everton, QPR, Southampton and Spurs.
Quite why I don't know but it has led to panic in some quarters. A thread entitled Need to get a move on with signings was started on the message board today and this evening a concerned poster wrote: "We now have just 17 players and Vokes unlikely to play before Christmas".
I can't get my head round all the concern and thankfully I'm not alone. I_Wood_Lovett this evening posted: "Same Club, same time of the year, same panic on here.
"This time last year we had a thread bare squad, were apparently failing to land most of our targets, were linked with some players who weren't wanted by their clubs and the situation was getting more and more desperate.
"Gloom and doom. But hey, come August and things started to look up and they didn't stop looking up until the following May.
"Trust the same group of people that looked after the Club last time around."
That's more like it but I think the concerns have increased this week because of suggestions on Tuesday evening that we could expect two signings by Wednesday.
I'd heard there could even be three and so I made sure I was prepared with the usual articles in the hope that some of them wouldn't be placed alongside those for the likes of Derek Riordan, Andrew Driver and more recently Connor Wickham in the never to be used folder.
Wednesday came and Wednesday went with no signings. Thursday came and Thursday's almost gone with still no signings.
Far be it for me to suggest things will change tomorrow but I remain positive that at least two of my three signing articles will see the light of day very soon. I don't think it would take much imagination now to realise they are for the signings of Marvin Sordell, Craig Bryson and Michael Kightly.
I don't think any of us know just what the Bryson situation is right now but I remain confident that he could be a Burnley player before the big kick off although it might take a short while for things to be sorted out.
However, the media speculation tonight is that we are on the brink of completing the deals that would bring Sordell and Kightly from Bolton and Stoke respectively for fees of £500,000 for Sordell and £1.5 million for Kightly gaining some credence. That said, they'll almost certainly be reported as undisclosed as most transfers seem to be these days.
No promises but tomorrow might just be the day and with me away from my computer for a few hours that's usually when the big news arrives.
Two signings and we might all stop talking about the crap in the club shop and the retainer for a while - some chance!
Whoever said we only have 17 players might just be counting up to 19 this time tomorrow.