It's been difficult to keep up with the goings on at Coventry but, in a nut shell, the new owners are the old owners and are hell bent on playing their home games at Northampton for the next three years.
Former player and manager John Sillett has told those involved to get it sorted and threatened to hand back his life presidency. "There are no winners in this and the fans will lose the most," he said.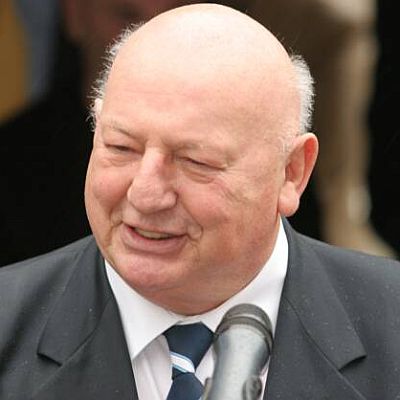 There are no winners says John Sillett
More importantly the fans are gathering momentum in their fight against the latest move. Those fans have got the support of the Football Supporters' Federation and their chairman Malcolm Clarke said: "This is a terrible day for Coventry City and its supporters. To see your club ripped from the community from where it was born must be one of the hardest things a fan can go through.
"34 miles might only be an hour's drive but there's clearly a gap of a million miles between the views of lifelong supporters and venture capitalists SISU.
"Football is not a normal business, clubs are woven into the fabric of their area's history. The game's governing bodies should have acted earlier to stop things ever going this far.
"It's quite clear to the FSF that clubs shouldn't move without gaining approval from fans first. No Coventry City fans that we've spoken to back this move."
You would like to think that SISU won't get away with this. You would like to think that the Football League will block it. I wouldn't put money on it sadly but this is so very wrong.
As for the FSF; they have been very much involved in the ridiculous games when police force fans to travel by coach. Last season, apart from our games against Blackburn, the Hull fans had similar restrictions placed on them for their game at Huddersfield.
It's been fantastic to see those two Yorkshire clubs speak out against the police action on behalf of their fans and Hull have also credited the FSF in their pursuance of the matter.
They are speaking to Lancashire Police this month but the situation is different. Just last week a representative from the FSF told me that fighting the Hull-Huddersfield cause has been easier because there is no history of any disorder between the two sets of fans.
The Lancashire Police moved both our games against Blackburn to the Sunday. No debate again with supporters; no interest in their feelings or requirements. Then the home game was moved back to the Saturday for Sky. There's been no word from the very police who had deemed it necessary to move it to Sunday in the first place; what a surprise.
The pre-season friendlies are underway. Clubs are setting off on their bonding trips. West Ham have done just that. They've been to Ireland and used the same facilities that we will be benefiting from in a few days time.
They too had a game against Cork City and they won it last night 6-2 at Turner's Cross. It's one of four friendly games that Cork will face. After us they are having visits from Celtic and West Brom.
Don't mention tours to Crewe boss and former Claret Steve Davis. He took a squad of 20 players down to Cornwall and almost came back with just 13 of them after the rest were all arrested in connection with an alleged sexual assault of a woman in her early 20s.
Five of the seven, who haven't been named, were arrested in Redruth and the other two on their return to Cheshire. They've been bailed pending enquiries and the club have said they will make no comment at this stage.
The complaint, police said, was received at 4:30 in the morning, but at least there was some good news for them; they had beaten Truro City 2-1 on the previous afternoon with Ajay Leitch-Smith scoring both goals.
Fans are always sympathetic to this situation or are they? "Throw the book at them if they have done something," said supporters' group representative David Coleman. That's a name from the past, David Coleman, but typical of being a fan he was more concerned that their pre-season had been disrupted.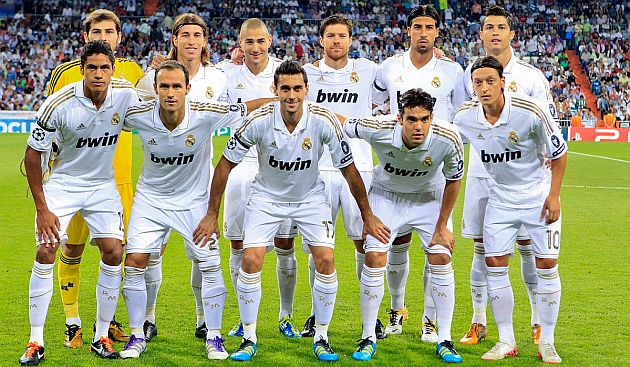 Real Madrid at £60 - no thanks!
Two years ago we played Sunderland at home in a friendly. The club, in their wisdom, chose to charge £15 for the privilege. Having refused to pay it I was accused by a senior member of staff of 'ripping off' the club.
Thank God I don't support Bournemouth. All credit to them in getting Real Madrid over to play them in a pre-season game but the £60 charge (£55 for season ticket holders) is a complete joke.
Chairman Eddie Mitchell confirmed they had kept prices down. He said: "It is very difficult to see where to pitch prices but we have things to cover. The press that it will get is priceless but we have done our best to keep the prices to a minimum."
Bournemouth have played a friendly against Zurich, but the game was held up for eight minutes due to crowd disorder. Mitchell said it was down to a lack of stewards.
Bournemouth, incidentally, have appointed Stephen Purches as the new development squad coach. That will come as a disappointment to those who hoped they might look to appoint someone currently at Burnley.
How do you get a new job? I always thought the answer was that you had to apply for it in the first place and then hope for a good interview to give yourself a chance.
It's not always the case as David Moyes confirmed last week. He received an invitation to visit Sir Alex Ferguson recently and the then Man United manager told Moyes he was retiring. He then told him he'd be the next Old Trafford manager. I suppose you just don't refuse him.
Recently, in a weekly review, I wrote about a man who had acted as assistant referee at a junior match in Holland, been attacked by some of the kids and one dad, and had lost his life.
Now, in Brazil, where next year's World Cup will be played, it's gone worse. According to the BBC, in an amateur game, the referee fatally stabbed a player for refusing to leave the field. That led to an angry mob running on and stoning the referee to death before severing his head.
Still, it will be cheap to watch the World Cup. Fifa secretary-general Jerome Valcke has confirmed that tickets for 70% of the matches will cost less than in previous World Cups. They will be the cheapest ever.
Back in 1966 I went to the Brazil v Hungary game at Goodison Park. I have no idea how much my ticket cost then but is Valcke really suggesting ticket prices in 2014 will be less than that?