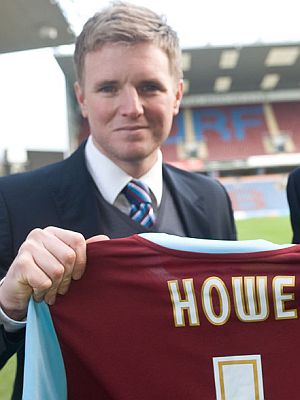 Yesterday we brought you the Fylde Coast news of us having made an offer for striker Marlon Harewood, recently released by relegated Blackpool. Have we? I'm certainly not so sure we have. Is it a case of confusion between Burnley and Barnsley again? I'd say a strong possibility.
Last week it was Preston's rugby league man Maurice Lindsay confirming that we'd made a 'casual' enquiry for Keith Treacy who scored their second goal at the Turf last season against us. I'm not sure what a casual enquiry is as opposed to a bog standard enquiry but apparently we've made one and now we must await news as to whether Treacy will be casually making his way to Burnley.
Then there's Southampton defender Danny Seabourne and George Friend at Doncaster. Tottenham's Andros Townsend, who played against us for three different clubs last season, has also been linked with us as has his team mate Adam Smith who was with Eddie Howe at Bournemouth last season. And was it a big surprise to see our name amongst those with an interest in Bournemouth defender Jason Pearce?
I suppose we will get linked with just about anyone who might be on the move from Bournemouth. Danny Ings has been another, and of course we shouldn't forget Marc Pugh, although there has been no suggestion of Howe keeping it in the family and signing brother Steve Lovell.
And then last night it was the turn of Neil Kilkenny, that's Chris McCann's friend from Elland Road. It looks like it is all change over there. Bradley Johnson is on his way; Robert Snodgrass could be and now Kilkenny is being linked with a number of Championship clubs. That one seems to have gone down quite well which is certainly not the case with some of those other players linked with us.
It's not just Burnley of course, it's the same for other clubs who are being linked with players right, left and centre with very few of these moves ever coming off. Only time will tell with this latest catalogue of names.
People seem to be hitting the panic button because there are no signings. A year ago we'd completed two by now but a year before that the first signings, Tyrone Mears and Steven Fletcher, arrived on the last day of June.
Still, at least we are better than some of our rivals right now. Millwall have lost striker Steve Morison to Norwich. He netted 15 of their league goals last season. It's only a matter of time before 23 goal striker Danny Graham says his farewells at Watford whilst what's the chance of Shane Long being at Reading when the new season gets underway?