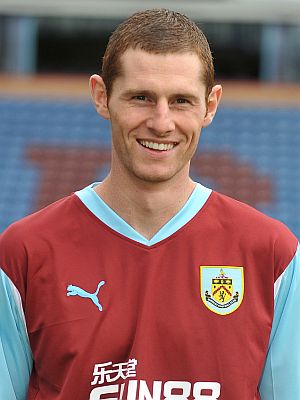 By now we were probably expecting our squad to be close to being in place, maybe some players gone and others coming in. Manager Eddie Howe said some time ago that he wanted everything ready by the time the players reported back for pre-season training.
It's not quite worked out. As it stands, with five days to go before the players don their kit again and start preparations for the new season, there are no new faces and neither are there any departing ones other than those players released just days after the Cardiff game.
It's been seven weeks so far of nothing other than speculation. Chris McCann hasn't signed a new contract and in effect is no longer our player whilst just about every club has been linked with Jack Cork at some time.
Jason Shackell came and went (to Derby), and the casual enquiry for Preston's Keith Treacy, believed to have been stepped up, has, as yet, not bore fruit although it does seem Preston can't wait to cash in.
Whilst Owen Coyle drives up and down the country desperate to find a buyer for Gary Cahill, so far without success, it's the same at Deepdale with Treacy. In the latest for sale brochure, Preston manager Phil Brown's sales pitch started with: "Keith is a player who will eventually play Premier League football."
Brown then added: "I know that having had conversations with Keith, he is indebted to this club for giving him his chance. That wasn't under my guidance, it was under someone else's guidance.
"When I arrived at the club, I quickly recognised what Keith Treacy is, he is a quality player."
Then Brown added to the sales pitch with: "There's been no firm offers for him, but I have had interest from four clubs, one of them a Premier League club, the other three being in the Championship.
"With that in mind, if we can manager to keep hold of Keith and our other better players, for me it is a firm indication from Preston North End that we mean business next season. But I also understand that finances can dictate things. if someone comes in and bids a ridiculous amount of money for Keith, the other side of the equation follows."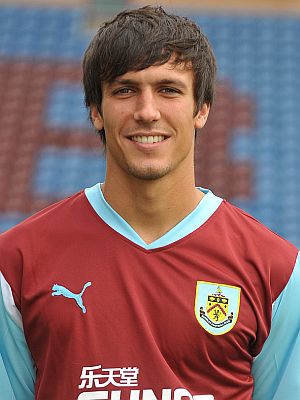 Back to us though - and the big question as to who will be there for training on Thursday. We know now that Graham Alexander will be, although that seems more because he's not been able to find himself a new club.
Grezza is keen to continue playing but knows there will be little, if any, opportunity at Burnley and I'm sure he'd jump at a decent chance to play elsewhere. There were strong rumours of a return to Preston, where, of course, he used to play in white, but left ........
That appears to be a non-starter and only yesterday Eddie Howe all but confirmed that Alexander would still be at Burnley as preparations get underway for the new season.
He also said he was confident that Chris McCann would not only be there but would sign a new deal. I share that confidence; I have done for a while and it wouldn't surprise me to see a deal signed very soon, possibly even before the training starts.
Will Jack Cork be there? It's looking unlikely but I'm far from ruling out a return. I think it will happen but it might take a while. He's not going to Southampton. That looks a certainty. As yet it is thought they are the only club to have had an offer accepted for him.
It's watch this space with Jack. I said recently that I thought both he and Chris would be with Burnley for the start of the season. I'm still very confident and hope it is not misplaced confidence.
The rest for now is just pure speculation but it does look as though we might have to start moving players on from Burnley before we can be too active in terms of player recruitment. We've already let three players go who hardly featured and were not really in the plans but that's only part of the job done. There are other players who are not in Howe's plans and it is in theirs and our best interests for them to find new clubs.
So nothing yet, and that's been the case at a number of Championship clubs, but I'm sure there's plenty to happen before the first ball is kicked in seven weeks time. You never know, we might sign another three goalkeepers to replace Brian Jensen who will then see them all off just as he's done with the rest.
Until then, it's back to the speculation.