If you go back six years, to the start of our first Premier League season, we hadn't strengthened the midfield at all from the squad that had won us promotion. It looked, it seemed, as if we were hopeful that there would be no disasters along the way.
But the disaster happened just two games after the window closed when Chris McCann, who had started the season in blistering form at home, was forced off early in the home win against Sunderland. That ultimately led to manager Owen Coyle using erratic central defender Andre Bikey in the midfield. He scored in his first game in that position but the experiment was anything but a success.
As the good early season home form started to disappear, and the goals continued to go in against us on the road, we got news that the salvation was on its way with the signing of American Stuart Holden alongside the potential loan capture of Jack Wilshire from Arsenal.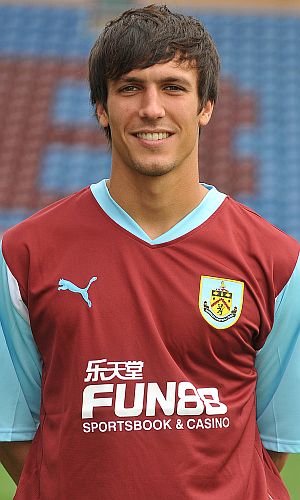 Jack Cork enjoyed two loans at Turf Moor
We even had Holden sat on the bench for the FA Cup tie. I don't know who took him home afterwards but the manager was in a rush to get to Scotland to see family members. When he returned, he bundled Holden into a sack and carried him across the parted sea to Horwich where, big surprise, Wilshire also arrived.
Brian Laws might never fit the profile of being Burnley's best ever manager but he did at least try to address the midfield problem by signing Jack Cork on two loans and also adding Dean Marney to the squad following relegation.
Players such as Marvin Bartley and Brian Stock came when Eddie Howe was in charge while current manager Sean Dyche did sign David Jones two summers ago when we were struggling to get players for most positions.
At that time, and during the first half of the 2013/14 season, the cries were for more forwards given that Sam Vokes and Danny Ings were the only two. We did get Ashley Barnes eventually and thank goodness we did when first Ings and then Vokes suffered injuries.
Promotion won; summer signings on the way and the midfielders whose names were on everyone's lips were firstly Derby's Craig Bryson and then Nottingham Forest's Henri Lansbury. Bryson appeared to be the closer of the two but he opted for a big deal back at Derby while Lansbury then accepted the Forest captaincy.
We knew we would have to strengthen in that position come the January window. West Brom's Graham Dorrans was the main man this time and that went right to the eleventh hour before the Baggies pulled the rug from under us. But the name of Lansbury was there again.
Just as in 2009, we then suffered an almost immediate serious injury with Dean Marney ruled out long term and since then we've operated with Scott Arfield in the centre of midfield although we did bring in Fredrik Ulvestad who himself is now injured.
I wasn't expecting any move for Lansbury again this summer and I don't think his name had been mentioned until a couple of days after the game in Scotland against Rangers.
On my first day back home from Glasgow I'd sort of starting writing yet another Lansbury signing article before leaving for the development squad friendly at Sheffield on 24th July. By the time that game kicked off I'd gathered enough information to suggest that deal was very much on.
During the afternoon, Forest had already opened their mouths to the world on the subject. Manager Dougie Freedman said our offer wasn't worth commenting on, yet I believe the figure was the one that Forest had said would get him when they, not us, opened the lines of communication. From what I believe, they approached us with information that the player was available.
Burnley, quite rightly, do their transfer business quietly. The Matt Lowton signing took around seven weeks to complete but it was only in the latter stages, by which time it was all agreed, that any news of the move got into the public domain.
As frustrating as that might, at times, seem to supporters, it is the right way to conduct your business. Unfortunately, Forest have found it appropriate to give almost daily bulletins on what's been going on, with Freedman constantly telling us he'll be making the decisions.
News broke ten days ago that Forest had accepted our offer. That, I believe, is absolutely genuine and the deal was almost complete. Then, out of the blue and unexpectedly, Forest owner Fawaz Al Hasawi, tweeted: "I would like to make it clear that we have not accepted any bid for Henri Lansbury."
He followed up with two more tweets to say the manager would have to be consulted before he accepted a bid and that he and the manager would be making the decisions.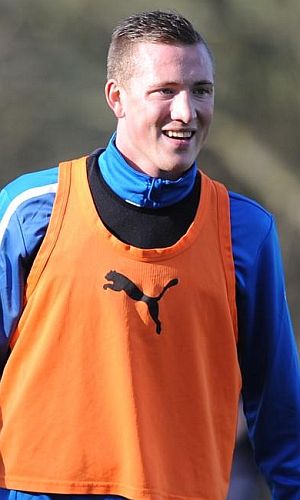 Fredrik Ulvestad is currently injured
It's all been pretty chaotic down by the Trent since. The deal was close again at the end of last week and then on Saturday it emerged that they might like one of our players, in particular Lukas Jutkiewicz.
The suggestion yesterday was, and I have no reason to doubt it, Juke was given permission to speak to Forest and once more it looked as though the deal was inches away. I was absolutely convinced yesterday, from the information that I'd received, that Henri Lansbury would be in our squad this weekend. I am sure that's also what was thought by those at Forest who had worked on the deal.
Then the Kuwaiti spoke again, via Twitter as he does: "Henri is staying with us COYR," he tweeted and that, it seemed, was that. He even included a photograph of him and Lansbury although that's one that has previously been seen.
Things moved quickly from there but I am told that the tweet was a shock to people at both clubs. However, it has become clear that when the owner decides at Forest that's how it is.
Needless to say, some of our fans have been critical of our own club given yesterday's news. We've not once spoken about any intention to sign Lansbury, opting, as we always do, to try and do our transfer business in private.
You'd have to be a fool to think we haven't been trying to sign him and it has been such that more than once the deal has been on the verge of completion.
We've actually done nothing wrong. The only thing we might be guilty of is potentially being a bit naïve in allowing another club to get one over on us so publicly.
I wonder how Lansbury feels this morning; I am more concerned with how Juke feels after the last few days. He's not the only player of course that Forest have stitched up and treated badly this week, there was also the striker Michael Frey who they pulled the plug on at the last minute.
It changes nothing though. We are still desperately short of that type of midfielder, even more so since Marney's injury. It's an incredible stat that since Marney suffered his injury we've scored only three home goals and all three have come from free kicks, George Boyd's against Man City and the two last week scored by Michael Keane and Matt Taylor against Birmingham.
At 6 p.m. today we will have twelve days to sort it before the window closes.