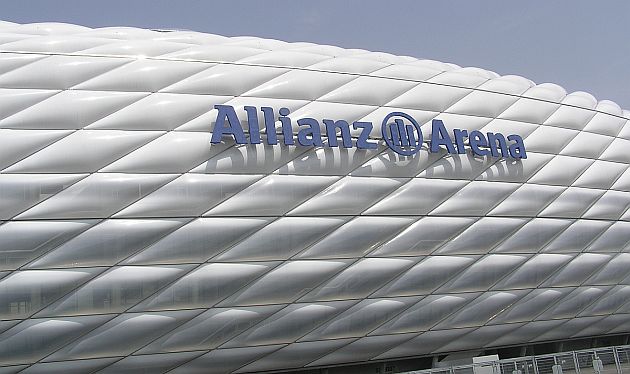 Barcelona took a hammering at the Allianz
A look at the week's football should really start in Germany after the two Champions League games rather with Liverpool's Freddie Mercury look-a-like and so we'll leave the Liverpool striker for a paragraph or two.
Is the European football power shifting again? It is just five years ago that all of England's representatives reached the last eight in a year when none of them were knocked out by a team from outside these shores.
This year there were none, not even in the quarter finals. The shift had been towards Spain but this week both of their big teams took a massive hammering in Germany with both Bayern Munich and Borussia Dortmund hitting four against Barcelona and Real Madrid respectively.
They were two awesome performances and it would be a major surprise now if this season's Wembley final wasn't a clash of the two German sides who are going to end this season in the top two places in the Bundesliga.
Their performances, rightly, should be highlighted above that of Liverpool's tooth man who, apart from anything else, will now have to be sold from my fantasy team.
He received a seven match ban in Holland for biting Bakkal in 2010 and this week the FA's independent commission decided a ten match ban was in order after he launched his central incisors into Ivanovic's arm.
It's not so long ago that his club, Liverpool, made fools of themselves with their defence of Suarez over the racial incident with Patrice Evra; I expected them to graciously accept this latest ban with good grace.
Not on your life. Goalkeeper Pepe Reina and now manager Brendan Rodgers have spoken out about the length of the ban accusing the FA of punishing the man rather than the incident.
"The boy has worked tirelessly to fit into the life in this country. He has made a mistake and has got a sanction we don't believe fits what he did," said Rodgers.
I have to say I wasn't surprised by the ban although there are so many inconsistencies with suspensions it always leaves the door open for criticism. But I do think Liverpool Football Club would be well advised to keep their collective mouths shut (with or without teeth) and accept the punishment.
This was a club that, in the days of John Smith, Peter Robinson, Billy Shankly and Bob Paisley, never courted any bad publicity whatsoever. What they'd say about this latest incident and the club's reaction to it is hard to believe.
Whilst on the subject of punishments I wish someone could explain what punishment has been received by Portsmouth with the decision to deduct them ten points this season. With the points deduction they will be relegated to League Two but they'd already been relegated.
So the punishment is no punishment for a club that is now run by its supporters. Best of luck to them in the future but I really don't know how they've got away with this one.
Another group of supporters are keen on moving towards ownership of the club. Down the road at Blackburn their new group has targeted becoming the second biggest shareholder.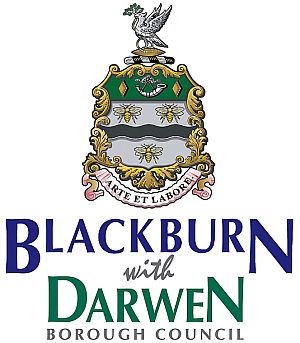 The council hold a massive 0.0002% of the shares
Blackburn with Darwen Council currently have the second largest shareholding; they have a 0.0002 per cent stake in the club. The fans' group are asking for donations of shares and believe if they can pass that holding the council have they will have a voice in the club.
I suspect they won't be challenging the biggest shareholder any time soon. That's Venky's and they hold 99.9954% of the club.
Our local rivals have, this week, according to reports, lost £2 million due to injuries curtailing Phil Jones' appearances for Manchester United. He's going to be the next big star too at Old Trafford. Sir Alex Ferguson astonishingly said this week that he could become their greatest ever player.
I suspect fans of Duncan Edwards and George Best in particular might have something to say about that.
How would you like a season ticket for Gateshead? They've ended the season in 17th place in the league and yesterday released seven players as they prepare to challenge the top positions next season.
They've had a massive problem though, their pitch at the international athletics stadium has not been up to it after they spent a lot of money last summer. So poor has it been that they haven't been able to play a single home game in 2013 and have had to shift them elsewhere.
How about this if you are a locally based home fan with a season ticket - you've had to travel to such as Middlesbrough, Hartlepool, Carlisle, Blyth, York, Barrow and even Boston to watch the home fixtures in 2013.
Chairman Graham Wood has confirmed they will return home next season when he said: "Our pitch next season will be exactly what we expected last season, which is first class. A lot of money was spent on it, a lot of things went wrong, but we've identified and corrected the problem. We expect it to be a perfect playing surface.
They are not the only Blue Square Premier League club with problems. Alfreton, who have ended the season in mid-table, have confirmed they will be returning to part time football next season and Farnborough, who are one division down, are facing administration.
The final League One and League Two fixtures of the season are played tomorrow and here's some team news. For their home game against Walsall, Crewe will line up: Ben Garrett, Kelvin Mellor, Harry Davis, George Ray, Matt Tootle, Ryan Colclough, Ollie Turton, Luke Murphy, Byron Moore, AJ Leitch-Smith, Max Clayton.
Current manager, former Claret Steve Davis, will realise a dream for Dario Gradi tomorrow, a vision he's had for thirty years. Every member of that team has come through the academy at Crewe and it is the first time they will field a team made up entirely of home grown players.
What a massive well done to a club who have produced so many good footballers during that thirty year period.
One retired footballer made a comeback this week while another got in trouble for tweeting. Matt Le Tissier made his Guernsey FC debut this week at the age of 44. He only played ten minutes as a substitute but the club faced a run of 16 games in April and this was their 11th.
Assistant manager Colin Fallaize was honest in his views on Le Tissier's return. "In all honesty, while it might be exciting for the fans, it's not a good sign for us," he said. "It means we are struggling to get a squad together."
Will he play again? He might, they have games today, tomorrow and on Sunday.
Last week Norwich beat Reading 2-1 with goals from Ryan Bennett, his first for the club, and Elliott Bennett. Ryan, the former Peterborough player, has been in the news this week for the wrong reasons.
He's been charged by the FA for comments made on Twitter having been accused of using abusive and/or insulting and/or threatening words. He has until this afternoon to respond to the charge.
He has responded. On Tuesday, before closing his Twitter account, he tweeted: "Being charged by FA for replying to someone coming for me, that's the reason so bye bye all."
He followed that with: "Officially going to delete twitter! Seems you can't say what you want on here, public can say why [what] they want bit [but] seems I can't reply!"
Bennett was involved in heated exchanges with football supporters. He's also been disciplined internally by Norwich City.
I suppose at least you can't bite anyone on Twitter.