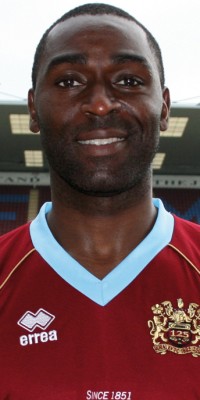 This anomaly, where they faced the Football Association of Wales (FAW) for any disciplinary matters, came to light for me in November 2006 in the week leading up to our trip to Ninian Park. Cardiff were top of the league and we were third just two points behind and it was looking a big game with Cardiff unbeaten at home and us without a defeat on our travels.
Just one week before both clubs received blows with influential midfielders sent off. Micah Hyde somewhat harshly received a second yellow in stoppage time of our home win over Ipswich and would serve a one match ban.
On the same day, at Colchester, Cardiff suffered a 3-1 defeat with the last goal coming in stoppage time from the penalty spot. With Ritchie Jones clean through for Colchester he was stopped by Stephen McPhail who dragged him down for the clearest of penalties and the clearest of red cards.
Incredibly, Cardiff had the audacity to appeal the red card. Incredibly, the FAW decided the offence didn't deserve it, squashed the suspension and McPhail was permitted to play having served no suspension.
Now move on to the end of the following season and our last home game of the season against Cardiff. It ended 3-3 and we should have been talking about Graham Alexander's first Burnley goal, Aaron Ramsey's wonder strike for Cardiff or even Steven Thompson's last league goal for Cardiff in the 89th minute that earned them a point.
Instead, the only talking point was one of the funniest things seen at Turf Moor although it was preceded by something more sinister, a horrible and ugly challenge by Darren Purse on Andrew Cole.
Purse was rightly sent off; Cole went off for treatment with the Clarets seeing the game out with ten men. Cole was angry I think it is fair to say and suddenly gave chase. He stormed up the tunnel behind Purse. It was obvious what was going on and he was followed by substitutes, officials, stewards and then what looked like half of the Lancashire Constabulary.
The crowd were on their feet roaring with laughter. It was like something from the Keystone Cops, and a few days later, at the Supporters' Clubs Player of the Year Evening, Mick Docherty joked that he'd caught Purse but it was half way up Bacup Road.
However, the Burnley fans weren't laughing a few days later when ridiculously the FAW decided the red card shouldn't count. The suspension was removed and of course that allowed Purse to play in the FA Cup Final.
Now, if there were two incidents so close together involving Cardiff against us, just imagine how many more such wrong doings there have been over recent years involving Cardiff and other clubs. It never seemed to be Swansea (or any of the other Welsh clubs playing in the English league structure) but Cardiff have benefited enormously from this clear anomaly which, finally, is no longer.
From next season all Welsh clubs playing in the English league structure will face our FA in terms of disciplinary matters with the FAW getting nothing more than a token seat at the table.
After confirmation of how it will work, Jonathan Ford, the Chief Executive of the FAW, said: "This is an unusual situation where we've got exile clubs playing in the league and ultimately we needed to find a solution.
"We understand that ultimately, when clubs are playing in one particular competition, the jurisdiction around it should be the same. Ultimately we have got some solutions here and ultimately there will be some control conceded to the FAW, but only done in a manner that we sit at the same table.
"It will be joint powers and ultimately we will make sure the competition is as fair as it possibly can be. We will still have FAW bods sitting at that table whenever a Welsh club is in front of them. We've taken time working with the Football Association to make sure that we get that balance right.
"It's very important that we managed to get out of these discussions what we wanted and I'm pleased to say we did and ensures we keep a seat at that table. But ultimately it was to ensure that there's a level playing field and that no one club can turn around and accuse the Welsh clubs from being treated differently in the same competition."
It's not before time. The ruling has been a nonsense and has allowed Cardiff privileges that have benefited them against other clubs playing in the same league. Many have suggested that the best option would have been to have them move into the Welsh Premier League but at least this is a compromise that should, hopefully, prevent any more McPhail and Purse situations in the future. They were both shockingly wrong decisions and should not have been allowed.