Given that I started watching us in the top flight, and given that's where we are going next season, I've witnessed the same number of promotions as relegations. Seven of each is the total with the first of them ending what was simply an horrendous 1970/71 season.
That's history, which I will refer to later, but this is about the present, about now, about Burnley Football Club, my club, our club, having, against all the odds, reached the Premier League.
I received an email a couple of days ago which included the words: "Your belief in us going up was unshakable," and after the draw at Watford recently it was suggested I didn't get too over excited after I wrote: "The lights are not just on at the end of the tunnel now, the daylight is shining through," adding: "I' m getting excited because I know where we are going."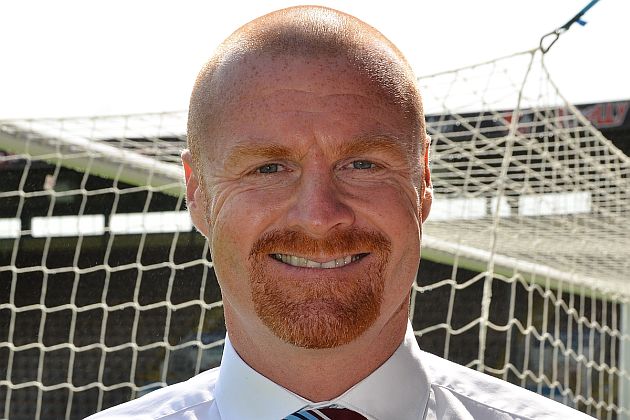 I'm not so sure when I got that unshakable belief and I'm not sure what brought it all about for someone who, despite not being negative, is always worried that things can go wrong. I suppose I'm similar to former chairman Barry Kilby, the self professed club pessimist, who said to me earlier this year: "My mum used to say if it's that good it won't last."
Just about a year ago we came through a scrape to end the season in the top half of the table. It had been a crazy season where some teams were chasing a play-off place whilst still ensuring they wouldn't be sucked into the relegation battle.
With three games to go we looked under threat after a shocking performance at Leeds but, thankfully, picked up seven points to ensure we were nowhere near the bottom three at the end.
That left manager Sean Dyche with some rebuilding to do. The problem was that there was no money to do any rebuilding. Brian Jensen was the only member of the first team squad released but Lee Grant, Chris McCann and Martin Paterson decided on moves to other Championship clubs.
Things weren't looking too good and when the first four signings were all goalkeepers there is no doubt that the manager was mocked in some quarters, even though two of them were replacing Grant and Jensen and the other two had been at the club longer than Dyche.
By the time the pre-season got underway there were no new outfield players and, just to add to our woes, our only goalscorer Charlie Austin was about to sign for Hull. It was a good move for Charlie to get the opportunity in the Premier League and very much a good deal for Burnley with the money needed to help balance the books.
Pre-season started with a defeat at Morecambe. Dyche has spoken only in the last week of some of the barracking he received there as we lost 1-0 just days into pre-season training.
Austin didn't play. His move to Hull had collapsed and he'd been given a couple of days off. It was a training exercise in which we used 22 players including a trialist by the name of Scott Arfield. That didn't go down too well either. Arfield had been released by Huddersfield and was not going to be good enough for us.
There was news of a potential second player coming in on trial with David Jones, released by Wigan, rumoured to be training with us. Jones had agreed a deal by then, which would not be confirmed until August, and he and Arfield went on the trip to Ireland to start the remainder of the pre-season.
The rest of the pre-season went well but two days before the opening game, and just as we were about to announce the Jones signing, we sold Austin to QPR. We'd still not signed Martin Paterson's replacement and now we were looking for two strikers.
Sam Vokes came in to partner Danny Ings up front. Ings had done well in pre-season, alongside Austin, but Vokes was really only likely to be used, as in the previous season, as a substitute.
Other than the Brighton game, which we lost 2-0 at the Amex, we got off to a decent start and I think we all sat up and took notice at how well we played in game number five at Derby where we won 3-0.
A draw followed at home to Blackburn with Michael Kightly making a debut. We'd lost Ross Wallace for a few months to knee surgery and Kightly arrived at the 11th hour from Stoke as the transfer window closed.
The wait for a win against our local rivals continued as they got a fortunate late equaliser after Junior Stanislas had scored what we thought was going to be the winner.
We had 11 points from the first six games and had settled into fifth place. By the time we dropped any more points, in a 2-2 draw at Millwall, we had everyone looking up and taking notice of us. We'd only gone and won seven successive league games to go three points clear of Leicester at the top of the league.
The last of those wins was a resounding 2-0 win against QPR, everyone's favourites for promotion. It had been our first massive challenge and we'd passed it with flying colours and more. By now supporters were beginning to believe in the team, although it was still no more than a good start.
A mini-slump of four point in five games changed things slightly but, even so, we'd notched 44 points by the half way stage of the season and certainly I thought we would be in with a chance if we could repeat that in the second half.
If the first half of the season had been special, and it had, with that QPR win probably being the highlight, then what was to come was at times, simply difficult to take in.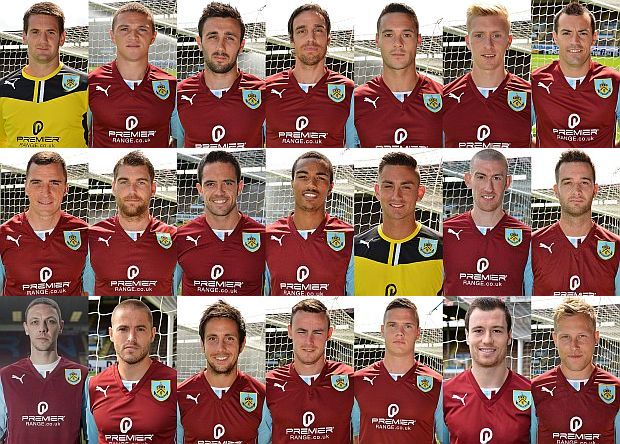 That unshakable belief of mine. When did this worrier of a supporter finally realise something very, very special might be on the menu? Let's go back to the end of February and start of March and three very important games shall we?
Nottingham Forest and Derby were mounting promotion bids. Both were coming to Burnley in successive weeks and then, just to cap it off, we had to go to Ewood.
Forest were first. They'd come within minutes of arriving at Turf Moor knowing a win would take them above us. On the previous Wednesday they led 2-1 with less than ten minutes remaining but had finally been held to a draw by Leicester.
We simply blew Forest away in the first half with some of the most sensational football I've seen at the Turf in many a year. Arfield and then two from Vokes gave us a 3-0 half time lead. They did pull one back in the second half but this had been a key win with a fantastic performance.
"Forest felled and flattened by fantastic Clarets," I headlined my report as we passed the 61 points total achieved in 2012/13.
A week later we beat Derby 2-0 on a day when a Derby win would have seen them move ahead of us. It was another good performance. We had a five point lead at the top, but I did warn: "There is no reason to get too excited. There's a long way to go and a lot more points need to be won between now and the end of the season."
Eight days later we got what we have craved for so, so very long. Having gone behind to a Jordan Rhodes goal in the first half we came back through Jason Shackell and Ings to beat Blackburn 2-1.
What a day! So many Burnley fans there had never witnessed it. Many hadn't even been born the last time we beat them.
I came home and watched it again, and again, and again, and again. I can tell you that on every match day since, apart from before the Middlesbrough home game when circumstances prevented it, I've relived the moments when the goals went in followed by the final whistle. I love Sky+.
We came home with an eight point lead over Derby and from that day on my unshakable belief never wavered. I had friends telling me that Derby would win their last ten games; one friend sent me a text to suggest Wigan wouldn't drop another point when they led Yeovil 3-2 going into stoppage time.
We lost Ings for six games to an ankle injury and even Kieran Trippier succumbed to an injury, missing five games. Dyche had finally signed his much needed striker in January, bringing in Ashley Barnes and Trippier's injury brought Chris Baird to Turf Moor on a short term deal.
We needed them, no doubt about that, but the worst injury came in the home defeat to Leicester, our first defeat since Boxing Day, when Vokes suffered a ruptured anterior cruciate ligament.
It was disappointing to lose that game but the Watford draw came next and that's when I referred to the lights at the end of the tunnel. When we won at Barnsley three days later the tunnel had been knocked down.
The Middlesbrough defeat was the one big travesty of a result all season and then it was Easter, with the Blackpool and Wigan games.
It was all done and dusted for me at the seaside. No way was Dyche going to allow us not to get the necessary points. "Are you nervous?" one friend asked before the Wigan game. "I haven't slept all night," said another.
I'd watched Shackell scoring at Ewood, then Ings scoring at Ewood and then the hysteria at the final whistle at Ewood. Then I'd gone to the Turf all relaxed. I still find it hard to believe I was so relaxed, so confident. It's just not me; has this bloke with the ginger goatee somehow got inside my head?
As it turned out our players were also full of confidence. We brushed Wigan away just as we'd done QPR in October and Forest at the end of February.
The after match celebrations were wonderful. We all enjoyed them and this time without my tears that flooded our row at Wembley in 2009. No tears? Of course there were, but they came on Tuesday as I suddenly realised the enormity of what we'd achieved.
There have been so many highs this season and so few lows. It's been one of the most incredible seasons I've had watching Burnley, but where does it rank alongside the other good ones?
Firstly, I know where I place our manager. When I first started watching the Clarets we were managed by Harry Potts. I adored him and I'll never forget the first time I met him.
No one will ever touch Harry for me but Sean Dyche, I can tell you, now runs him a close second. Yes, close. Just after his appointment, at John Connelly's funeral as it happened, Barry Kilby asked if I'd met him. I hadn't but Barry said: "You'll like him Tony." Did the club pessimist really know what was going to happen?
It's the third time I've seen us win promotion to the top flight, following on from 1972/73 and 2008/09. I think most people will agree that this team has outdone the one of five years ago.
Captain of that team was Steven Caldwell. He sent his congratulations this week, calling it an outstanding achievement, an achievement he agreed surpassed that of his team.
But what of 1973? I became embroiled in the disagreement between two of the players in that team recently after Jim Thomson, in discussion with Tony Livesey, had suggested today's team is the better.
Colin Waldron asked for my assistance to provide ammunition to get back at Thomson. "He's been suspended from our group," said Waldron, something which Thomson laughed off when I bumped into him yesterday.
I have no intentions of upsetting anyone but I will say that, in my view, this is the best team we've had since 1973. If you pushed me I'd have to go with Waldron's argument. That team had the likes of Keith Newton, Martin Dobson and Frank Casper, plus of course the brilliant match winner Leighton James.
Back in 1973 it wasn't a level playing field. Having said that it wasn't anything like the steep hill it's placed on now and as such, for me, although that 1973 team was special, I have to say that this team's achievement is considerably greater.
What we have achieved this season is, I really do believe, the finest achievement at our football club since I was first taken to Turf Moor by my dad in October 1960.
I'd just missed the championship season of 1959/60; my impeccable timing again. I really cannot think of anything at Burnley Football Club, since that title win, that can match the achievements of Sean Dyche and his team.
The manager's one club mentality has got everyone pulling in the same direction. He's still in my head somewhere calming me down, giving me all the belief I need watching the Clarets. He can stay there as long as he likes. I'm loving it.
I'll stand alongside thousands of Burnley fans come August watching OUR team playing Premier League football. I really can't wait. I have that unshakable belief.