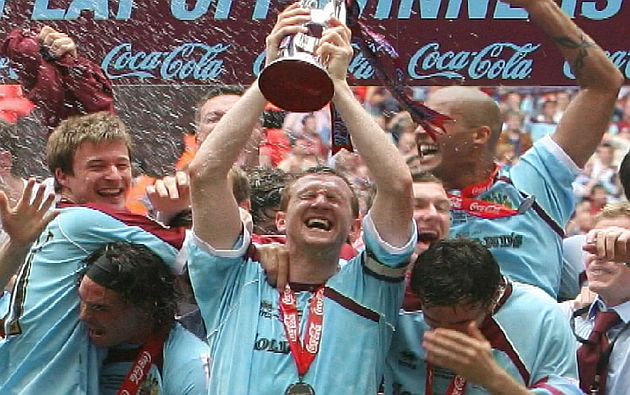 Wembley 2009 - the ultimate day during the Kilby era
Barry Kilby will arrive at the meeting as chairman but will tender his resignation at the start of the meeting which will lead to this election, even before the board start to consider all the apparent offers that have been received for Jay Rodriguez.
A rare item did I say? As some clubs change owner and chairman on an all too regular basis, this will be just the fourth change in the chair at Turf Moor since I became a supporter at the beginning of the 1960s, over fifty years ago.
The autocratic Bob Lord was in the chair then. Lord has assumed the position in 1955 and held it until illness forced him to stand down in the autumn of 1981. I think it is fair to say we've never had a chairman quite like him since.
John Jackson was his successor and he got off to a great start with a promotion in that first season. He was chairman for around five months before we even lost a league game. Unfortunately it didn't work in the end. The appointment of John Bond ultimately didn't help his cause although his attempts to change things should always be applauded.
John stood down in the summer of 1985 and the surprise came with the election of relatively new director Frank Teasdale. Now I've headed this article 'Kilby Out!' simply because his three predecessors all suffered those chants from the fans. None suffered it more than Teasdale who continues to joke that many people in town actually thought his surname was Teasdale-Out.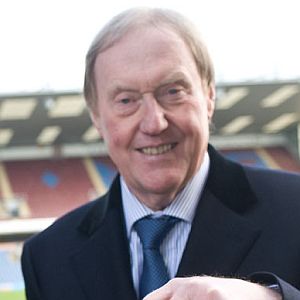 Frank is a Claret. He remains so. He'll be at the Chairman's Dinner tonight as the only surviving former chairman. Whether he should have ever been chairman is for others to judge but he certainly had to steer this club through the stormiest waters it has ever faced.
"Absolutely fantastic," he said. "We got what we deserved," as the final whistle blew at the Orient game in 1987. But for most of his time there was anger from the fans with countless demonstrations as the club appeared to be heading nowhere.
He survived, and at times it must have felt like survival, for thirteen and a half years before standing down thirteen and a half years ago as new director Barry Kilby took the chair.
He's had his critics. I've never been one of them but I understand some of the criticism that has, at times, been aimed at him and the club. I suppose he did go on about ITV Digital a bit too much to the point where ne now jokes about it.
There's never been any campaign to remove him as there were with those before him. There's never been any chants of 'KILBY OUT' and only this week, in an interview with the Burnley Express reporter Chris Boden, he said, referring to the supporters: "I think they have been very fair to me."
I first met him just a short time after he'd been elected chairman. It was a chance meeting. I'd called in at the motorway services on the way to Bristol Rovers in January 1999 and a couple of minutes later he pulled in and had an impromptu chat with a small group of Burnley supporters in there.
I can't recall too much about the conversation but he did ask what he thought our prospects were of reaching the play offs (we were hovering just above the drop zone at the time) and whether we thought Richard Cresswell would be a good signing.
That was just one of countless conversations I've had with him and there have also been many reports on this message board from fans who have met him on the way to or from an away game where they've enjoyed his company.
That's how he is. Only last week, just hours before meeting the Queen, he visited Accrington Clarets for a Q&A evening. Which of the two events he enjoyed most only he will know.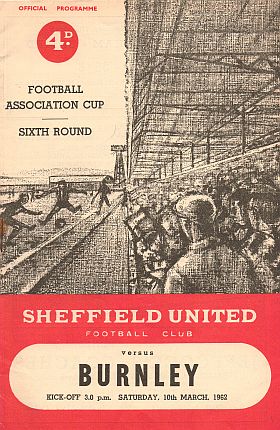 That cup win at Bramall Lane in 1962
He's just like the rest of us, a Claret through and through. He's been a Burnley supporter for donkey's years and in a recent conversation we must have harked on about the past so much, both of us, for some reason, recalling the FA Cup 6th round win at Sheffield United in 1962 when he was sat miles away in the cricket pavilion with his dad.
Barry the chairman took over a struggling club in the third tier of English football. Stan Ternent had been in charge for just a few months and was fire fighting with a squad that was nowhere near good enough.
"That's not my team," he said after a 4-0 defeat at Fulham in December 1998 but the arrival of Kilby allowed Stan to build his team, to survive in that first year, comfortably in the end, to win promotion on that wonderful day at Scunthorpe a year late, and then twice take us perilously close to the play offs for a chance of getting to the Premier League.
ITV Digital happened and that cost us a few years. Stan went, Steve Cotterill came and went and then Owen Coyle breezed in and look where that took us.
I, along with Richard Oldroyd, interviewed Barry and Sonya a couple of months before Coyle did his runner to Bolton. Richard asked which of the three managers had been the easiest to work with. He unhesitatingly said Coyle despite the great respect I know he holds for both Ternent and Cotterill.
He couldn't have known just what was round the corner and I'm sure, for many, the response with the appointment of Brian Laws was the worst time during his tenure, certainly for many supporters who remain mystified at the appointment.
He'll stand down today with Eddie Howe in charge, only his fifth manager and he can reflect on a period that has seen Burnley Football Club re-establish itself in English football.
From 1980 to 2000 we spent all but two seasons outside the top two divisions. Since 2000 we've never been back, and I don't honestly think many of us thought that would be the case after the Scunthorpe win had been digested.
The ultimate for him as chairman was undoubtedly that day at Wembley but his real pride comes with Burnley's standing in English football. We are no longer considered a lower division club and he can take great credit for that.
Tonight, and on the third anniversary of that Wembley triumph, and with presumably the change having been made, he'll preside over the Chairman's Dinner. Unfortunately I can't be there but hope he and Sonya, and the Kilby family, have an enjoyable evening. We owe them a great debt of gratitude.