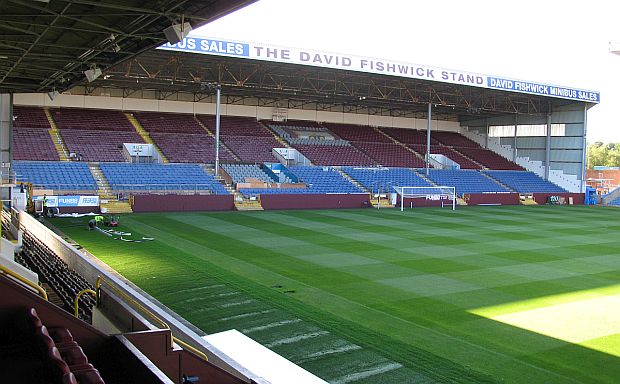 I'm going to repeat those words: Tomorrow night, in front of the Sky cameras on Monday Night Football, we play Chelsea in our opening game of the 2014/15 Premier League season.
I've repeated them because they are words that surely none of us could have ever believed possible when we kicked off the 2013/14 Championship season with a 1-1 home draw against Bolton. Even those of us who were looking on the bright side were hopeful of no more than a top half finish.
Earlier today I completed the review of last season on Clarets Mad. I intentionally left it so late so as to use it as a build up to the coming season which, despite our huge success of last season, has been met with too much negativity that I find difficult to believe.
We've spent too much money on the players we've bought according to some whereas, for others, we haven't offered enough money for those we haven't got over the line. Last week we were even met with suggestions that some Championship clubs have spent more money than us on one player. So what? Let them get on with playing in the Championship.
It will be 107 days tomorrow since that final whistle blew at the Madejski to signal the end of last season. I didn't want the season to end. How can you when you've seen us win 93 points? How can you when, against all the odds, you've won automatic promotion to the top flight for the first time since 1973?
We remained inside the Madejski for some considerable time after the final whistle. We were taking it all in, still trying to believe what we had achieved. We were still in there when Sir John Madejski and Nigel Adkins led their disappointed players on a lap of appreciation having just missed out on a play-off place. They'd been amongst the favourites.
Five years ago, after the Wembley win, we were going into a league I'd given up hope of ever seeing us play in. Disappointingly it was only one season but what a season it was at times.
There was the win against Manchester United in the first home game, won with that wonderful Robbie Blake goal and secured with a Brian Jensen penalty save.
We became the first club to win promotion and win our first four home games, yet one home game we didn't win, the 1-1 draw against Arsenal, will live with me forever so good was the football played that night.
Only Chelsea, tomorrow's opponents, of the Champions League that season qualifiers beat us at Turf Moor. Besides them, Arsenal and United, the other qualifiers were Spurs who we beat 4-2 in the last game of the season.
It had its moments, but ultimately it all ended in relegation and a lot of negativity brought about by the managerial change, one not of our choosing, in January. Afterwards there was too much negativity around the place and, frankly, a lot of the season went sour.
Even so, there was still the big away win at Hull to come. I missed our Championship comeback at Hull back in November 2011, something I receive an amount of stick for from certain people, but those people had opted not to bother with the Premier League game there and have subsequently, as yet, never seen us win an away game at the top level.
The stay was all too brief, but I'd always said to myself: "If we could just have one season in the Premier League I'll be happy." But then you get greedy and you want more. When the 2010/11 season didn't produce an immediate return I realised just how difficult it was going to be for us.
Then came Sean Dyche with his mantras, with his physicality, mentality and relentless football. Then came the players who bought into it all and broke club record after club record; a double against Leeds, a win at Ipswich and finally another win, because there have been plenty in past years, at Ewood Park.
So for me the 107 day wait has been one of building excitement. I waited for the fixtures to be released, then watched us make some signings. I've not allowed myself to get disappointed with there being no Craig Bryson, no Craig Dawson, no Henri Lansbury and no James McArthur.
What will be will be. I firmly believe there are more signings to come before the window shuts in time for the colder weather in early September.
I've allowed the excitement to build and right now I'm like the kid in the toy shop knowing that I'm only hours away from season number two in this league.
It's a difficult start, probably as difficult as it could be. But, as Dyche says, we have to play everyone twice.
Tomorrow night, in front of the Sky cameras on Monday Night Football, we play Chelsea in our opening game in the 2014/15 Premier League season.
Let's enjoy it. Let's enjoy the season and, no matter what happens or doesn't happen, let's support this great club of ours in every single one of the 38 fixtures, and more importantly before and after them.
And let's hope our manager has no relatives in Scotland who are due a visit around the New Year.
We are not a massive club. We will never be able to compete with some of these clubs we are now due to face in league fixtures, but we are Burnley and that is something very special and something we can all be proud of.
When Stan Ternent took us up to what is now the Championship back in 2000 I'm sure we'd all have been delighted if someone had said that by 2014 we would not have once gone back down. So to have achieved that and to get two promotions, two Premier League seasons, is something to savour.
Let's savour it, starting tomorrow night when Chelsea come to town, and let's keep on savouring it as we support this very special football club of ours.
COME ON YOU CLARETS